It's time to think outside the box this festive season when it comes to a show-stopping dessert to end the Christmas meal.
Gumdrops, candy canes, figgy pudding and sugar plums all come to mind when thinking about Christmas, with stories and carols sprinkled with references to the sweeter side of a traditional lunch or dinner.
Even Santa himself has been known to enjoy a cookie and glass of milk while working hard on Christmas Eve!
Traditional puddings date back to medieval England and were initially created as a way to preserve meat…they did not become a delicious dessert associated with the holiday season until the 1700s.
Can you guess how much the world's most expensive fruit cake cost in 2022? Tokyo's Takashimaya Department Store took grandeur to a whole new level by ordering a special cake costing $1.72 million to be made for promotional displays.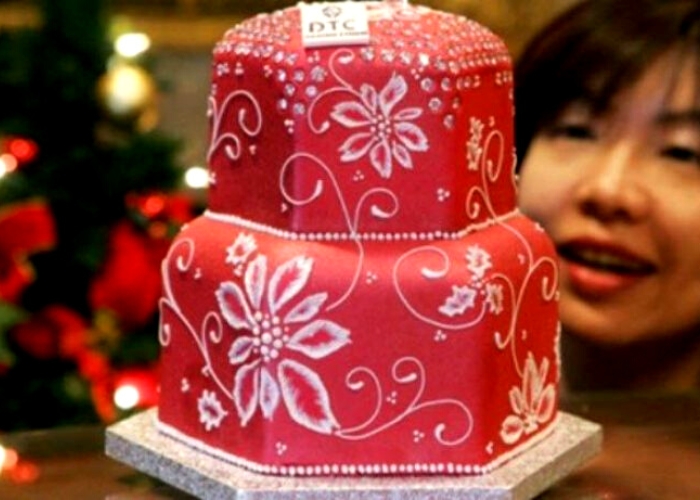 With 223 diamonds studded into the cake, making up a total weight of 170 carats, this cake was purely for display, so don't worry about biting into one of the diamonds! The cake took six months to design and a whole month to make.
While we don't expect you to go to these lengths, here are three creative desserts to put the magic into your Christmas this year: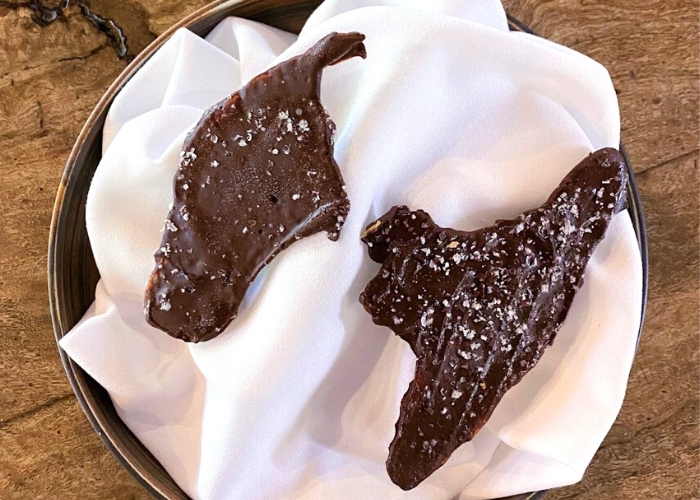 Part of the restaurant's set menu offering at the Brown Brothers Winery on Bobinawarrah Road in Milawa, the dish uses the skin from the breast of the chicken, which is baked in the oven between two trays until golden brown.
Be careful when removing the hot excess rendered chicken fat from the tray – this can be put aside in the fridge for use when cooking a whole chicken at a later date.
Once the skins are cool, dip them in chocolate and season with pepper berry salt, before placing in the freezer to set; store in an airtight container in the freezer until ready to eat.
Located at the gateway to McLaren Vale with sweeping views over the rolling hills of the Onkaparinga Gorge,
Victor's Place
restaurant is set in a lovingly restored, heritage-listed, 1870s limestone barn.
With a menu carefully curated by Executive Chef Chris Bone to follow the seasons, sourcing produce from small local producers who share an ethos for quality and true flavour, dishes are designed to accompany the textures and expression of Varney Wines.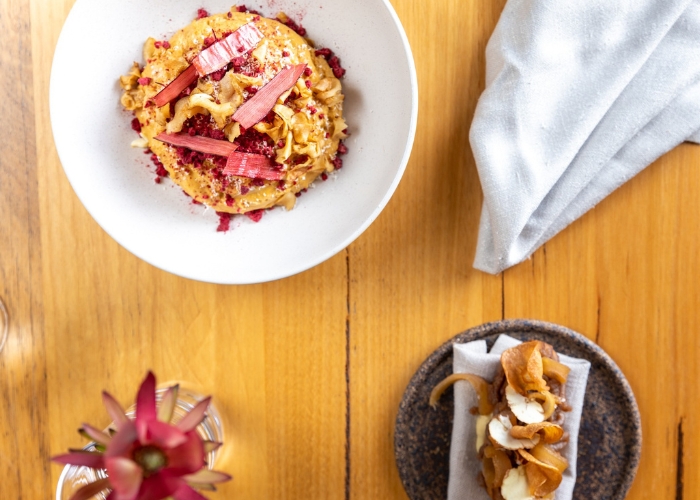 "This dessert is a crowd pleaser with crunchy and soft textures – it's sweet, sour and slightly salty – most importantly, it is a bit of fun," he says.
Melbourne's very first Indian fusion dessert bar,
Dessert Corner
on Perpetual Street in Truganina is the place to head for bite-sized happiness. Lovingly fusing traditional desserts with an Indian twist, this one-stop sweet treat shop delivers temptations that are 100% vegetarian-friendly, with no traces of egg, gelatin or alcohol.
Why not try Chef Deval Patel's classic
Falooda
dessert this Christmas and bring a little slice of India to the table? This drink/ice cream sundae pays homage to memorable and nostalgic faloodas back in India, bringing those flavours to the taste buds of diners who are new or already familiar with the dish.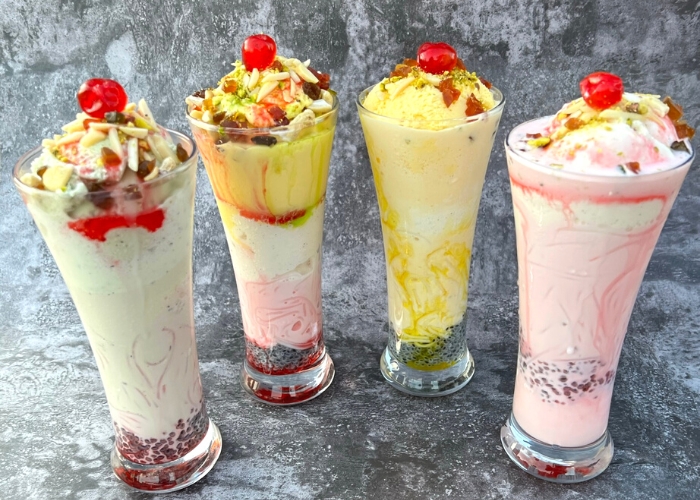 Layering rice noodles with rose syrup and your choice of ice cream, such as vanilla or mango, the dessert is topped with basil seeds, almonds, cashews, raisins and pistachios; don't forget to mix the rose syrup settled at the bottom with a spoon as you indulge.
Hope Yule have a great Christmas…for more recipes to wow family and friends, click
here
.