Australia's original MasterChef
Julie Goodwin
is one of this nation's favourite home cooks with her down-to-earth personality and hearty recipes.
In 2009 Julie came to our attention as the smiling Mum of three who defeated now-celebrity Chef Poh Ling Yeow in the final; she has gone on to not only become a sought-after Chef, but also a cooking school teacher and radio presenter.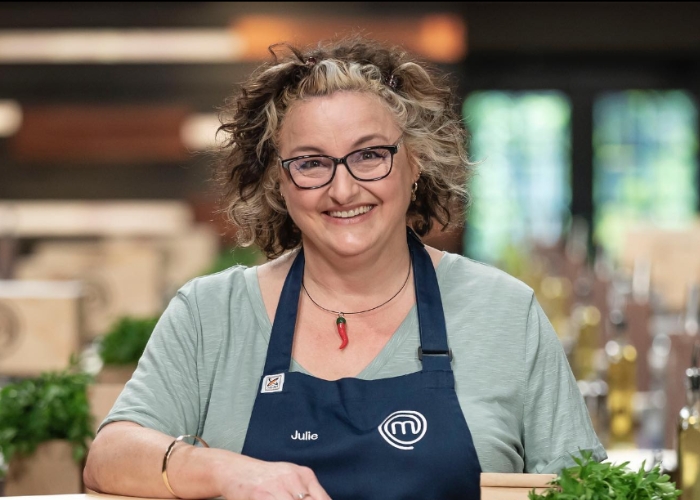 As the festive season knocks on our door, who better to ask for a cracking pork roast recipe to grace the Christmas table than Julie?
"Fruit spread isn't just for breakfast!" Julie says. "Bonne Maman fruit spreads – with loads of fruit and less sugar – make a beautiful addition to a whole lot of savoury dishes too. Try my crispy pork belly and apricot sauce to find out for yourself."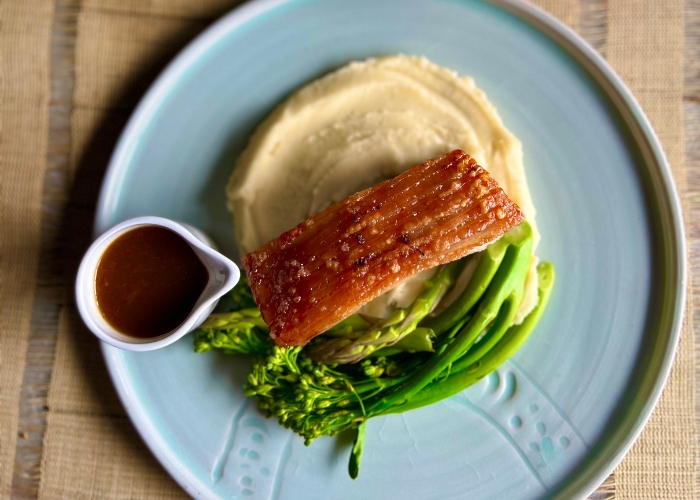 Make sure the pork skin is really dry and if required, leave it in the fridge for 24 hours before cooking. Score the rind with a Stanley knife by cutting into the fat, but not the flesh; rub with a little olive oil and massage salt thoroughly into the rind for a crispy crackling.
Meaning 'grandmother' in French, Bonne Maman produces a range of conserves made from authentic recipes with only the finest natural ingredients – think strawberries, raspberries, apricots, plums, cherries, figs, blueberries, red currants and oranges to name a few.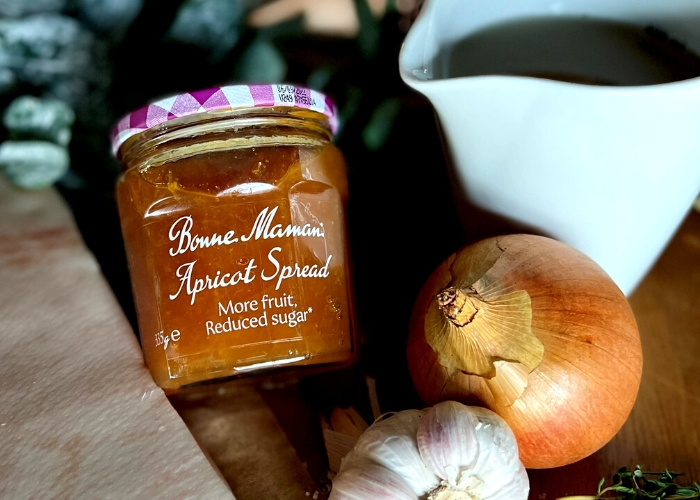 It is deal for people who love a truly authentic conserve, whether eaten on flaky, buttery croissants or spread on freshly toasted sourdough with your morning tea or coffee.
For more Bonne Maman recipes, click
here
.