By Laura Rancie.
Every now and then a beautiful story comes across our desk and we want to join in and celebrate with the artisans, the makers, the Chefs and the little guys! We recently had the chance to be introduced to Ethan Yong, who at just 28 years old is the man behind the hottest (quite literally!) sensation that is
UmamiPapi
, a tongue-tingling chilli oil.
From a kitchen in suburban Melbourne to dining tables across Australia, UmamiPapi has absolutely taken off in the Australian market and we have the story of how. Just read on for full details: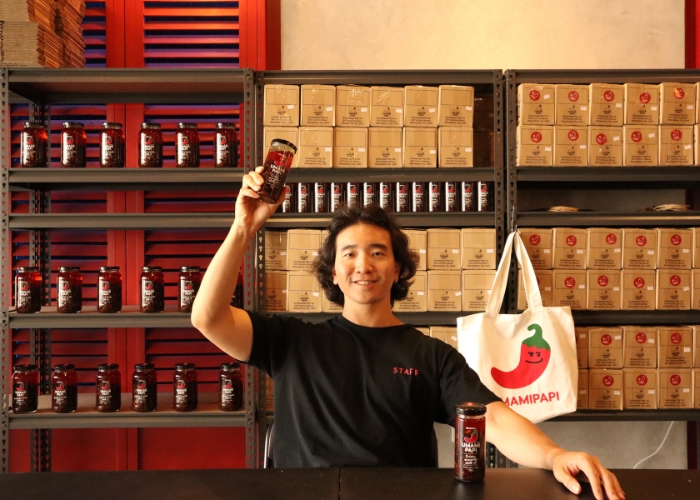 It was March 2020 when Ethan started his first job as an analyst – after all, he was a commerce grad! Little did he know the trajectory his life was about to embark on. Just one week later, he (along with most of the country) was locked down for almost a year. It was during his lunch breaks and after work that he was able to develop and craft the ultimate chilli oil we now know as
UmamiPapi
.
Ethan started bottling the chilli oil for his friends and family, which was so well received it was suggested he could actually sell it. When the stores re-opened after the world's longest lockdown, he went door-knocking, focusing mostly on independent grocers and Asian grocers to sell to them – few by few they took on the bottles of chilli oil and the brand UmamiPapi was born.
He quit his finance job and built his chilli oil business from the ground up, entirely self-funded without any investors. During a fortuitous visit to his local Coles, Ethan was introduced to the condiments buyer who happened to be in the store at the same time.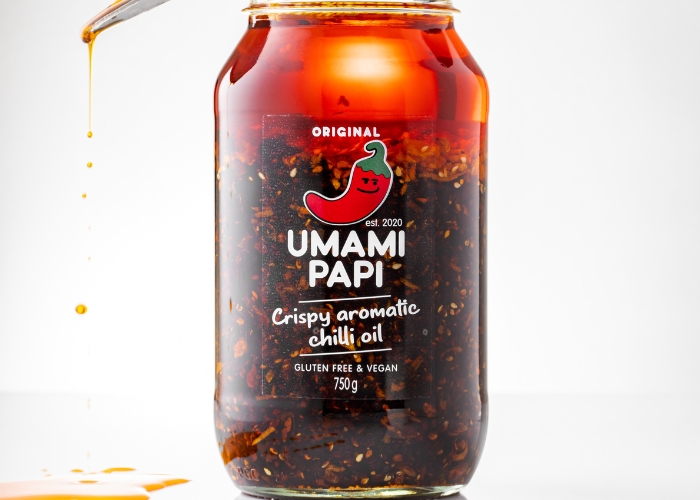 Armed with bottles of UmamiPapi he kept in his car, he gifted a few bottles and very quickly Coles expressed interest in stocking the product. Now, it can be found in the condiment aisle across 300 Coles and Coles Local stores nationally.
As a young boy with Malaysian and Chinese roots, Ethan was first introduced to spicy food at around five years of age and didn't like it. His Mother told him if he didn't learn to enjoy it he was going to miss out on his life. Even at age five, Ethan's FOMO was strong so he endured the spicy noodles and curries so one day he could enjoy all delicious and spicy foods - unbeknown to him he would create and grow his own chilli oil company. As it turns out, Mum is always right.
Ethan explains: "It's crazy to think how far UmamiPapi has come, considering I didn't always love chilli. My Mum taught me at a young age that if I didn't learn to enjoy spicy foods I would miss out on many delicious meals in my lifetime. Mum was right, I learnt to love it, so much so I wanted some heat in every meal so I started to dabble in my own chilli oil. I have very supportive friends and family who believed in me and my product, with their unwavering support and taste tests, I went from my kitchen during COVID to Coles".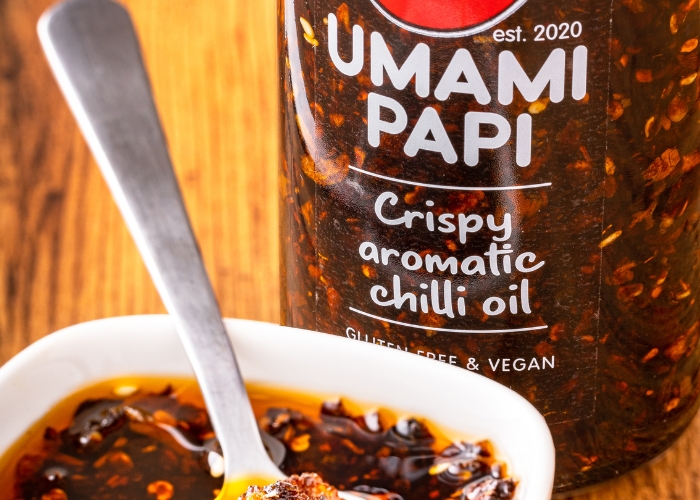 From spice sceptic to spice connoisseur, Ethan's passion, dedication and ability to take the heat has driven him to create a product that is the perfect balance of flavour and spice and flying off shelves onto dinner tables across Australia.
This young entrepreneur now has a team of eight behind him, allowing him to work on business and product development with two new products launching in the next few months. To continue to follow his journey, check out @itsumamipapi on both
Instagram
and
Facebook
for recipes and to be part of the highly engaged
UmamiPapi
community fans.