Indulge on a foodie escape
Having some of Australia's most fertile land, New South Wales is foodies heaven, producing a wide variety of beef, crops, seasonal fruit, nuts and wine. A number of food festivals, markets and gourmet boutique style stores grace New South Wales in both city and rural areas, alongside a variety of award winning restaurants scattered liberally around the state. New South Wales makes for a holiday of wining and dining, where you can discover a range of foodie pleasures, from fish and chips on the beach to quaint café teas and stall after stall of fresh treats at the local farmers markets.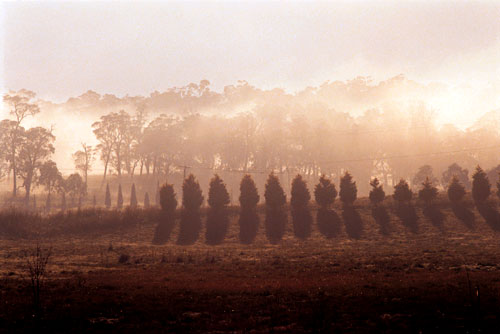 Where are some foodie trails in New South Wales?
The 100 mile diet route takes you on a culinary journey through some of New South Wales most reputable fine food and wine regions. Beginning in Lithgow with specialty fresh cheese and ending in Mudgee with honey and wine, the 100 mile diet will allow you to experience some of the best quality produce in central New South Wales while simultaniously being able to explore the beauty of the state.
The New South Wales north coast specializes in oysters and prawns, as well as a number of grape varieties which make their way into chardonnays, merlots and semillon, many of which you can sample at the regional cellar doors.
For foodies heading to the state's southern highlands, be sure to stop and indulge at Gumnut Patisserie in Mittagong. Here, you can test out your pastry skills by folding croissants and learning how to make Pain De Chocolat. Close by, the region of Berrima produces some of the state's most delicious produce, including a selection of artisan cheese and olive oils.
For more on where to wine and dine in New South Wales, head to our regional guide