Every good restaurant – particularly those with an AGFG Chef Hat – has a dedicated Sommelier, Beverage or Tasting Room Manager taking care of a carefully curated wine list to accompany the menu.
Who better to ask what's trending in the vino world right now than these knowledgeable wine buffs? Welcome to our 'Wine of the Week' series, where we will highlight particular wines on the radar of restaurants around the country.
Nestled in Pikes Wines 'Polish Hill River Estate' in Sevenhill is award-winning restaurant
SLATE
. Take in picturesque views of estate vineyards from the alfresco deck with a glass of Riesling in hand; or dine indoors among a romantic and contemporary design of slate, stone and Tasmanian oak.
Looking after the 13-hatted restaurant's wine list is Tasting Room Manager, Pud Smith: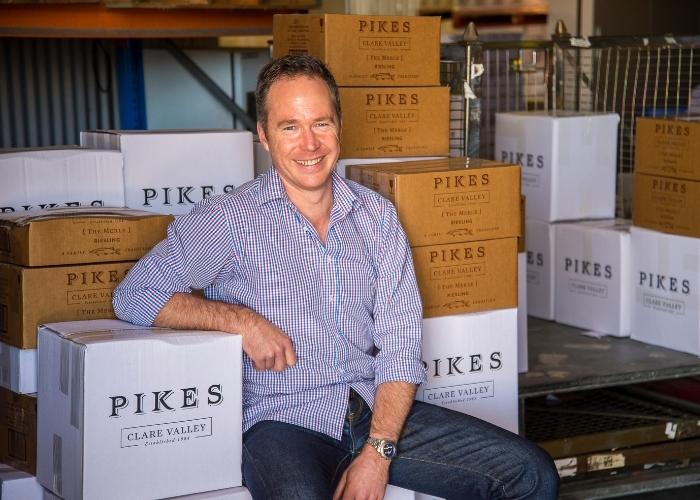 A fleeting diversion from the familiar Riesling path, the Pike family decided to step outside of the box and look for varieties that would suit the unique terroir that Polish Hill River offers, he explains.
Back in 1993 cuttings were sourced and Sangiovese was the first alternative variety to be planted on the estate - a variety that could add some interest to the Pikes brand and also to the region as a whole.
"The more traditional varieties of the Clare Valley like Riesling, Shiraz and Cabernet Sauvignon will always play a major role at Pikes, but it was time to add some diversity and intrigue to the line-up," Pud says.
"Fast forward to the present day and we now have over 20 varieties planted on the property!"
The
2021 'Luccio' Sangiovese
is bright, vibrant and full of juicy red fruits. A lovely line of acidity and fine tannins give the wine great balance, structure and length.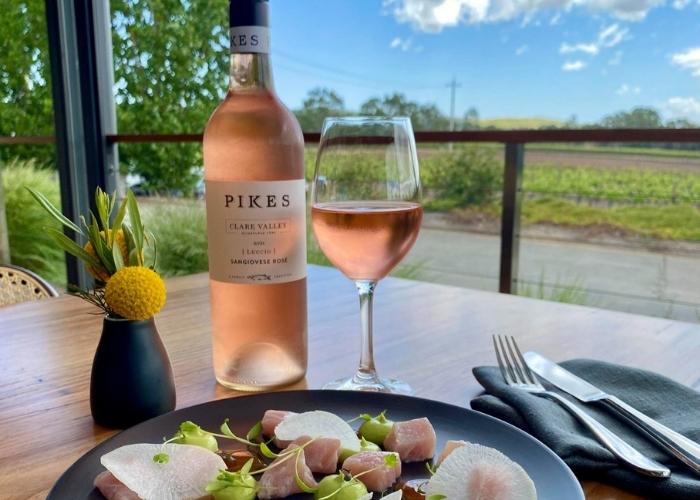 "Being such a versatile wine there are many different dishes to consider, here at SLATE we love pairing this wine with our apple and sage braised Salt Lake pork jowl – a perfect combination."