"Big and boofy, there's nothing quite like a cauliflower. And it seems the world is realising exactly that – it's fair to say that this king of vegetables is having something of a 'zeitgeist moment' right now." ~ Leanne Kitchen.
Bow down… the reign of cauliflower glory is upon us!
The world's most versatile super vegetable is a healthy wholefood staple, a culinary fashion statement, or the key ingredient for a cosy, comforting Winter dinner at grandma's house.
With a name literally meaning 'cabbage flower,' this chameleon of the vegetable world is actually the result of arrested development - the normal forming of flower and stalk is interrupted, causing the immature flower heads to accumulate in a large mass. In her cookbook 'Cauliflower is King,' Chef Leanne Kitchen serves up the ultimate collection of recipes to prove the cauli's royal status - from roasted to golden perfection, or baked in a pizza crust.
A professional Chef for 14 years, Leanne has worked in the food and travel publishing industry for the past decade, penning several culinary books such as 'Turkey: Recipes and Tales from the Road.' Her latest effort takes readers from breakfast to dessert, snack to main, proving too much cauliflower is never enough.
"Don't for heaven's sake overcook cauliflower – this will destroy all the vegetable's many nutrients. Studies have shown that prolonged cooking in water decreases the health benefits significantly," she says.
"Throw in the fact that boiling is maybe the least appetising way to prepare cauli and you've got a water tight case against ever doing it."
Unless you've been living in culinary seclusion, you've probably seen the emergence of processed cauliflower in pizza bases and muffins, or used as a substitute for rice and couscous. Chefs tinkering with new ways to prepare cauliflower – as steak, dipped, battered and deep fried – have helped revolutionise cauli cookery in recent years.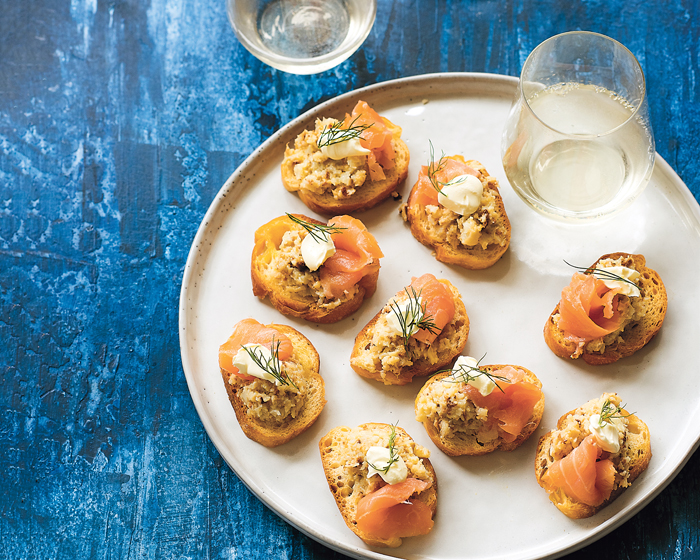 From glorious risotto to on trend tacos, cauliflower has proven itself as a real Mr Worldwide ingredient for family and fine dining. Take Leanne's recipe for caramelised cauliflower with smoked salmon crostini, if you cook cauliflower long enough in a little oil, its natural sugars will concentrate and become more pronounced – it's called caramelisation.
Cauli cooked this way develops a nutty sweetness that's quite intense and the ideal foil for salty smoked salmon. Take a slice of crusty baguette, top with the cauliflower, crème fraiche, smoked salmon and dill – these appetisers will disappear before you can put the plate on the table.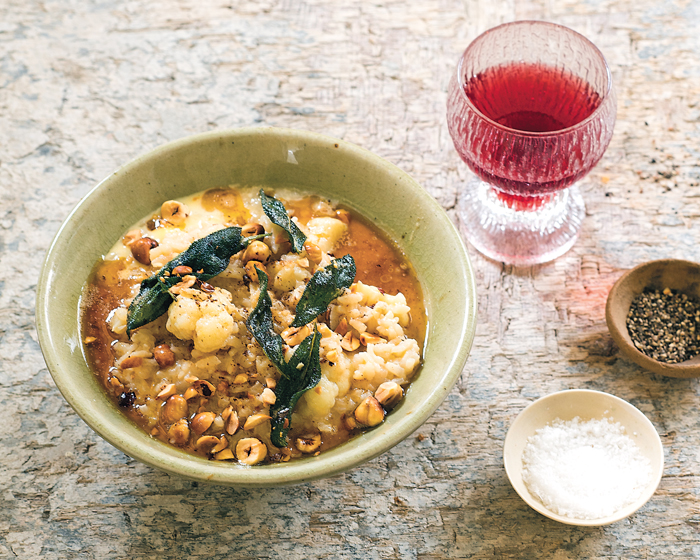 Taleggio is a washed rind cheese from Northern Italy and although having a distinct and strong aroma, its flavour is surprisingly sweet and mild. Used in Leanne's recipe for cauliflower, taleggio and hazelnut risotto with burnt butter, its creamy and melty texture is a perfect foil for the rice and nuts – not a fan, then use a blue cheese such as gorgonzola dolce instead.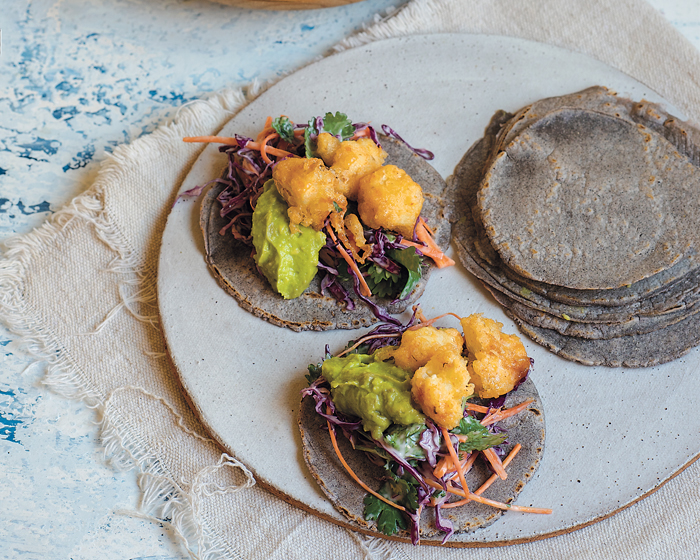 Who doesn't love tacos? These days anything goes, so why not cauli tacos sitting atop homemade tortilla - this recipe calls for deep fried cauliflower florets, guacamole and red cabbage slaw. If you're not a fan of deep frying, the cauli can be spread on a paper lined tray and sprayed with olive oil, before oven baking.
Converted yet? In terms of looks, flavour and downright versatility the cauliflower is pretty much out there on its own. With so many ways to prepare it, this long-term kitchen stalwart is perfectly highlighted in this easy to read cook book that is sure to become a go to for families and dinner parties.
From curries to flat bread stuffings, soups, pickles and fritters, these recipes are the sort of dishes you wish your Mother knew about when she was busy filling the kitchen with the sulphuric smell of over-boiled brassica.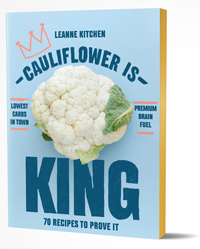 Images and recipes from Cauliflower is King by Leanne Kitchen, Murdoch Books, RRP $19.99 Photography by Leanne Kitchen, Illustrations by Alissa Dinallo and Kitty Clement.