With Spring officially underway, we welcome back lighter aromatic wines, the seasonal produce we've longed for and outdoor reunions with the ones we love the most.
Why not head to
Brown Brothers Restaurant
on Bobinawarrah Road in Milawa to not only sample wines but also dine alfresco under market umbrellas overlooking the vines and celebrate in style?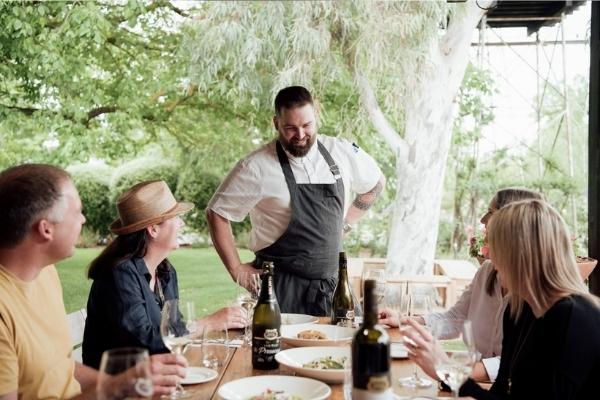 Head Chef Bodee Price (ex Stokehouse and The Atlantic Restaurant) says Brown Brothers
Winemaker's Series Fiano 2021
is the perfect wine to share with loved ones on a sun-drenched Spring day.
Developed in the Kindergarten Winery, this series gives winemakers the chance to keep small parcels of wine aside to develop small batches of unique varieties.
"The Fiano is an up-and-coming wine varietal of golden colour, packed with aromatic citrus notes and is best served young and vibrant. It's the perfect drink to whet your appetite and enjoy during Aperitivo hour on a balmy afternoon," Bodee says.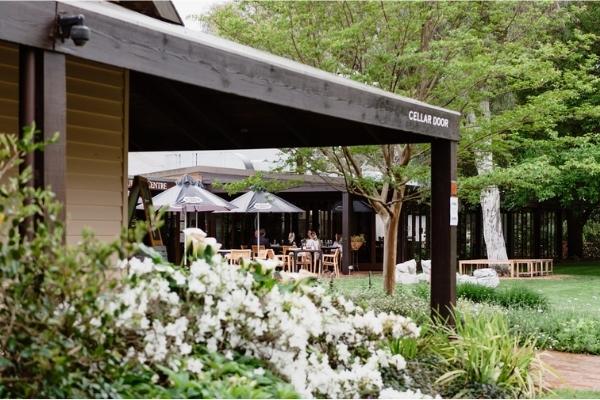 Not only does the warmer weather inspire us to drink lighter wines, Bodee says the change in season also brings a bounty of fresh fruit and vegetables to the restaurant.
With seasonal produce at the heart of the Brown Brothers' food philosophy, the Spring harvest will be celebrated on the restaurant menu and is best enjoyed alongside lighter tipples, such as the Fiano or
Tempranillo & Graciano
.
"The smell in the air is amazing at the start of Spring; as plants start to blossom everything becomes so active. It's when we really start see growth in the kitchen garden with the temperatures warming up," Bodee says.
The garden is located just behind the Brown Brothers Cellar Door; guided by the seasons, organic produce is tended to and picked fresh each day.
"Our dishes are inspired by native Australian flavours and intentionally designed using ingredients sourced from the kitchen garden. The menu can change daily depending on the season and what's available.
"At this time of year, brassicas such as broccoli, snowball cauliflower, Romanesco, breakfast radish and baby gem lettuce are all in full swing and we like to pair these with proteins such as local Milawa chicken breast, or venison."
Brown Brothers are excited to welcome everyone back to their Cellar Door and award-winning restaurant this Summer and offer a range of immersive dining experiences.
"The Wine and Food Adventure is our best showcase of what's seasonal in Milawa," Bodee explains. "The adventure commences in the kitchen garden, where guests learn about and forage for produce with our Chefs. This is followed by a winery tour, cellar door tasting and a specially-designed lunch in our restaurant, using the produce they helped pick that morning."
As we begin to spend more time outdoors with friends, Bodee suggests celebrating Springtime reunions with delicious share plates of food and lighter, aromatic, clean wines that make our taste buds sing.
"It's time to bring family meals back outside and embrace the alfresco-style of dining with share plates such as lightly-battered whiting fillets with lemon juice, or a sashimi platter topped with pickled ginger, paired with our Winemaker's Series Fiano 2021."
To inspire your own Aperitivo hour at home, try kingfish ceviche with a glass of Fiano 2021, or roasted lamb rack, caponata and artichokes with a Tempranillo & Graciano 2019.