Never buy dips from the store again! With these recipes you can make as much or as little as you want to feed a crowd of your favourite friends.
For something a little extra: make your own lavosh at home! Grab some wraps or thin mountain bread, brush with a little olive oil, sprinkle with some salt and pepper and bake in the oven. Once slightly golden, take them out, let them cool a little and carefully break them into cracker sized pieces. This inexpensive DIY recipe can be modified to suit your tastes. We recommend starting plain and simple so your crackers will suit all dips and once you know your favourites, add some herbs or cheese on top of your lavosh to really make it your own.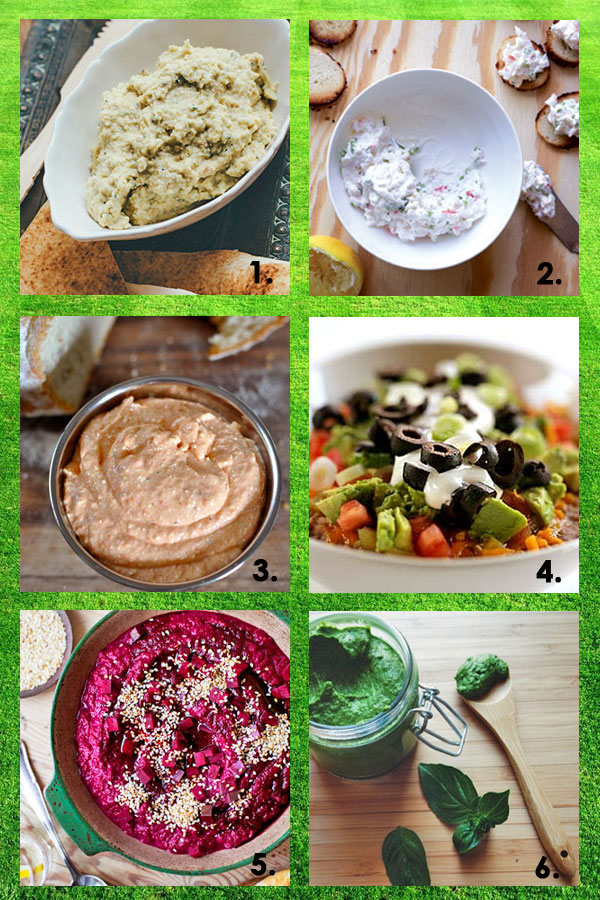 Make your own hummus at home with this simple, easy recipe! Be sure to make enough as there's a good chance your guests will dip in more than just once.
2) Crab Dip
A summery treat, this is thick and creamy with a tangy twist. Try this crab dip out during finals season and make it a popular treat to enjoy on hot days down at the beach.
This great recipe offers a Greek twist to your repertoire of delicious dips. Choose red, green or yellow capsicums to suit your team's colours.
Get the party started with this colourful dip! Avocado is high in healthy fats, vitamins and minerals while the other ingredients provide a refreshing taste and sweet flavours.
5) Beetroot Dip
A vibrant red, beetroot dip is delicious and quick to make – just throw everything into a blender and you're done! For Middle Eastern flavours, add extras like pomegranate and tahini.
6) Spinach, Basil and Cashew Dip
Green is good, especially when it's a spinach, basil and cashew dip. Add strong Parmesan for an extra flavour kick.
For dessert dips, check out more of our great dip recipes.