By Leigh O'Connor.
Beginning his cooking career later in life having studied and worked in IT for more than 10 years, Mathew Kinghorn is classically French-trained, along with working in numerous Italian kitchens learning from Chefs and Nonnas alike – although he says Nonnas don't always like to give up their secrets!
Born in Penang, Malaysia, Mathew now finds himself Head Chef at 13-Hatted
Pike & Joyce Restaurant
on Mawson Road in Lenswood; perched on top of the hill, you'll find panoramic views of the Onkaparinga Valley from a full glass frontage at this Adelaide Hills dining destination, while sipping an estate award-wining Chardonnay.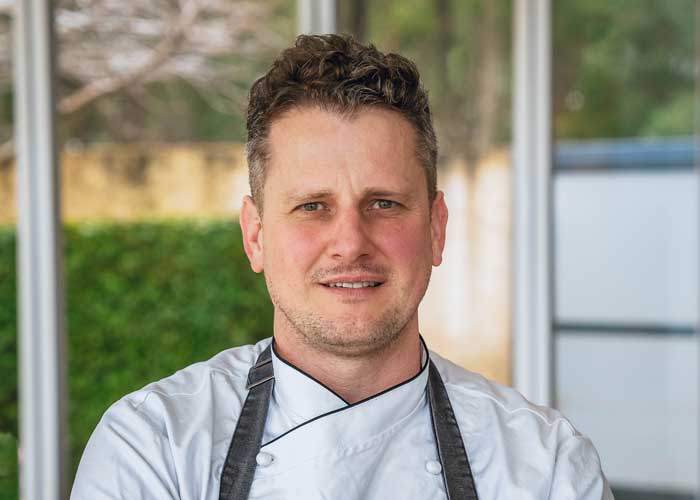 "I'm an avid cookbook reader so my influences are always changing," Mathew tells AGFG. "Having said this, I would say my cooking style is that of comfort food – food that I would serve to my family and friends.
"Simple food with bold flavours that demands some bread to help wipe the plate – bread that we also bake in-house daily."
Mathew is in love with the flavour that smoke can impart into food, from making and smoking his own bacon to infusing smoke into fats and oils through cooking over charcoal.
It is his recipe for
charred brassicas with Romesco
and halloumi he shares with AGFG readers – a charcoal grill works great for this recipe, but the combination of a hot oven and fry pan will provide a similar result.
"Romesco is the heart of this dish with its smoky sweetness tying together the charred freshness of the brassicas and saltiness of the halloumi. It is also incredibly versatile and a definite go-to condiment in my cooking, allowing me to add incredible flavour to vegetables."
For those wondering what brassicas are – think white and coloured cauliflower, broccoli, Romanesco, Fioretti, kalettes and Brussels sprouts.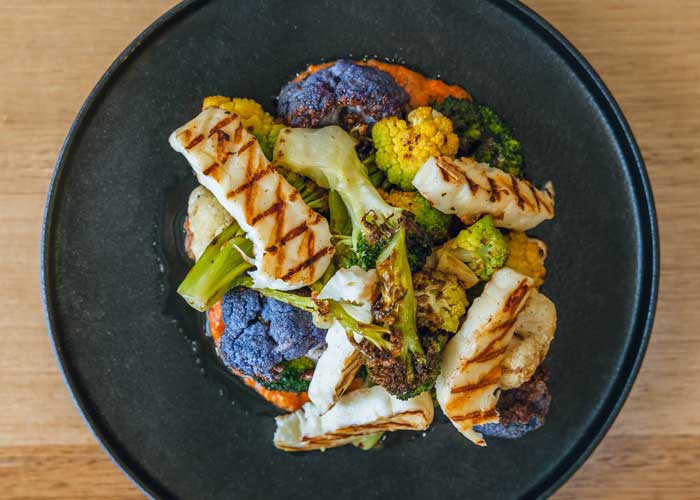 Confessing to not being able to live without butter – not sure if his doctor agrees with that – Mathew spreads it onto freshly baked bread, using it to enrich a sauce or bakes it into a dessert.
"Nothing can really replace butter, the flavour, the mouthfeel and the way it enhances a dish. Sublime!"
One thing he doesn't enjoy eating is eggs! Bake them in a cake or make them into a mousse or ice cream and Mathew can handle it, but on their own, he just can't get over the texture and taste.
"However, I never list it as a dislike when I dine as I want to try everything and maybe one day someone will change my mind about eggs."
So, what does this Chef pull out of the fridge when he doesn't feel like cooking?
"I always keep jars of pickled veggies in the fridge for days when I don't feel like cooking. All I need to do is get the rice cooker started and dinner isn't far away."
Working for a family-owned business which holds a great deal of respect for the efforts the culinary team put into the restaurant each day, Mathew says they have taken time to establish a great work environment where food ideas and development can flourish.
"Working alongside great winemakers doesn't hurt either!"