By Leigh O'Connor.
Have you ever wondered how oysters got their reputation as an aphrodisiac?
Frankly, when you look at this slimy mollusc it is hard to imagine them getting anyone in the mood; yet when we want to light the flame of romance, oysters usually spring to mind.
Blame it on Italian adventurer Giacomo Casanova, who claimed to eat 50 oysters every day for breakfast and swore they were the reason for his boundless energy and luck with the ladies!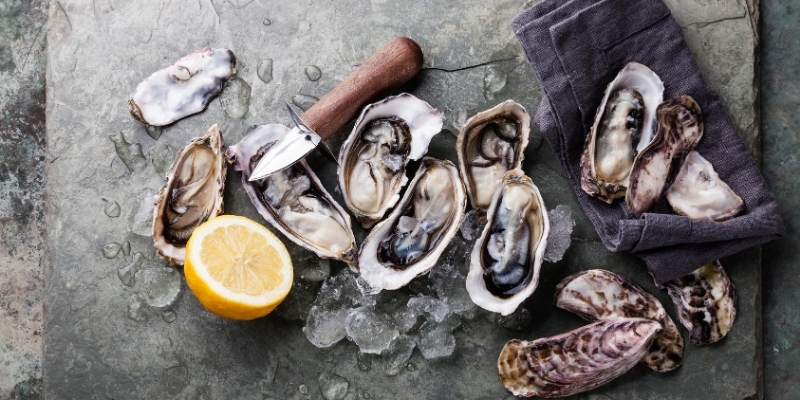 It was a bold person who ate the first oyster, as we all know they are not the most appetising food to look it; however, they are capable of growing one of the world's most prized jewels – the pearl.
When any small irritant such as a grain of sand gets inside an oyster shell, it is covered with nacre – a mother-of-pearl substance that coats the lining of the shell. Over several years as more layers are added, a pearl forms.
Today, most pearls are cultured, or created in farmed oysters; while they look just like natural pearls, they are considered less valuable.
Oysters can actually change gender back and forth and are better water filters than anything you can buy; in fact, every day one oyster filters enough water to fill 36 Olympic-sized swimming pools. Drawing water over its gills using tiny hairs, plankton and particles are trapped and transported to the oyster's mouth, removing excess sediment, nutrients and algae from the water.
Raw, grilled, fried, wrapped in bacon, in a soup, or casserole – oysters can be eaten any way you like, all you need is the right knife.
To help celebrate World Oyster Day, here's four of our favourite recipes to slurp and enjoy: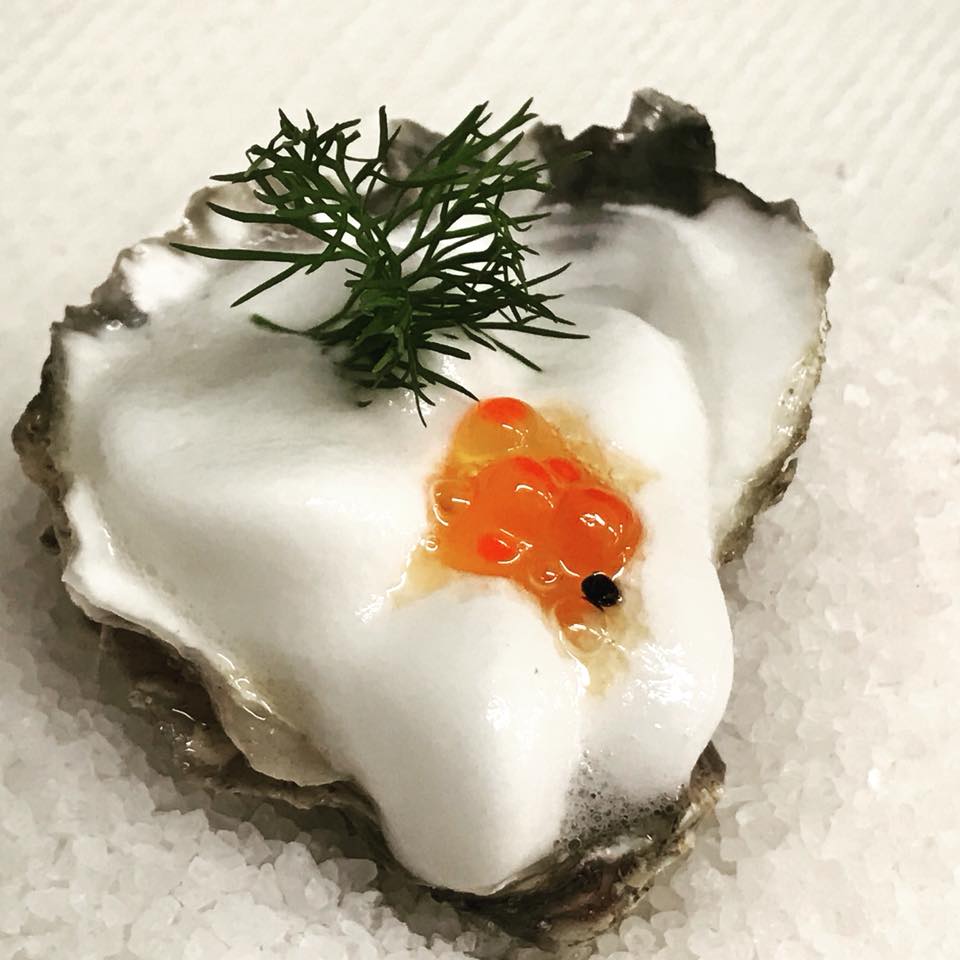 The foam is made from egg whites, lime juice, sugar and Prosecco, then placed into a siphon gun and applied directly to the natural oyster. The addition of salmon roe pearls and dill as a garnish, makes this dish as pretty on the plate as in your mouth.
Oysters with grapefruit and maraschino dressing
are also served natural and chilled, with a dipping sauce made from ruby grapefruit, balsamic vinegar and cherries. The fresh and tangy grapefruit juice is the perfect complement to a creamy and salty Tasmanian, or South Australian oyster.
Another great way to bring out the saltiness of the ocean is this Asian dish of
oysters with Vietnamese dressing
– the vibrancy of fresh and pickled ginger, chilli, soy and fish sauce, lime and dashi dances on the tongue, as you slurp back one of these bad boys.
Arrange the oysters on a bed of salt or ice, spoon over about half a teaspoon of dressing on each and top with crispy fried shallots and coriander.
From Chef Lennox Hastie, comes this grilled offering of
oysters, pickled kohlrabi, apple and sea lettuce.
Known for cooking with fire, Lennox says many people are surprised when any delicate ingredient such as an oyster is grilled, but it highlights the many advantages of grilling over real wood.
"The smoky, subtle perfume of fruitwood, such as apple, marries well with the sweet, creamy brininess of Pacific oysters, which benefit from being barely cooked," he explains.
Just remember…the world is your oyster and it's up to you to find the pearl!
Photo credit: ©Nikki To.