Do you need something to keep you busy on winter days and distract you from arctic temperatures? Stay inside and practice your baking skills with some of our favourite recipes below. Be careful though, your head might explode with a sugar rush just looking at these decadently delicious baked treats. Take a look at this line-up!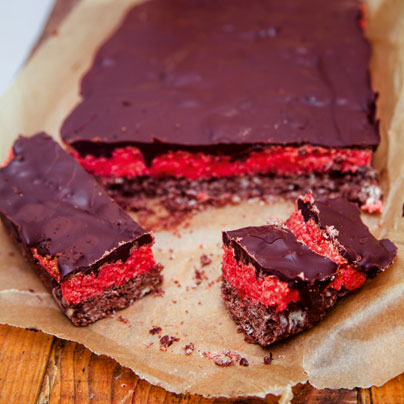 This is a great D.I.Y recipe to try in the kitchen today! What could be better than a huge slab of Cherry Ripe Slice to keep you busy baking and munching?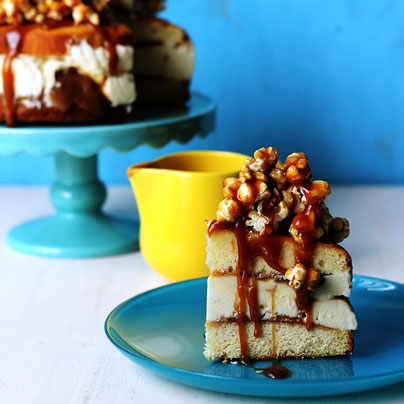 Taking popcorn, ice-cream and cake to a whole new level is the Salted Caramel Popcorn Ice-Cream Cake! This cake calls for its own movie night with a bunch of friends, beanbags and blankets to see you through the icy weather.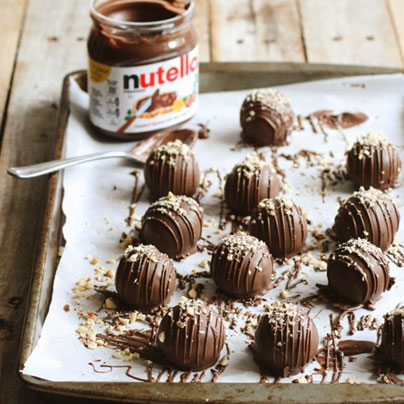 Pop one or two of these Nutella Cake Balls on the saucer next to your cup of tea or hot chocolate for a quick treat in between warming sips.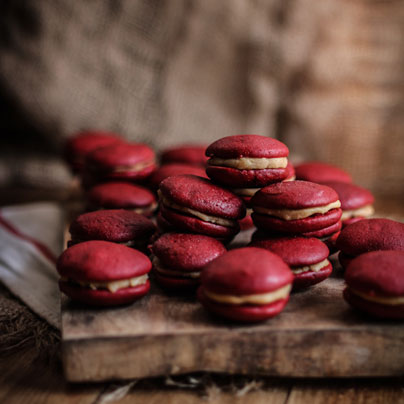 Enjoy the greatest elements of all desserts in one delicious little Whoopie Pie – the squishy caramel, the two cookies and with our recipe, the vibrant red velvet colour sure to remind you of how fantastic it is to be warm and cosy.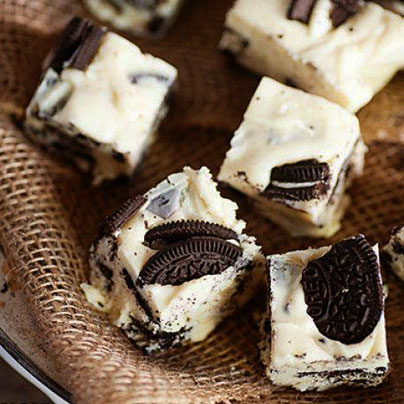 Combining a decadent fudge with long-time favourite treat, try your hand at creating this tempting Oreo Cookie Fudge for a sneaky treat.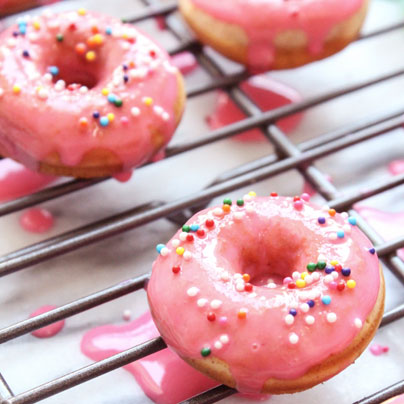 Make your own Vanilla Doughnuts, decorate with icing, cover with sprinkles and share the love.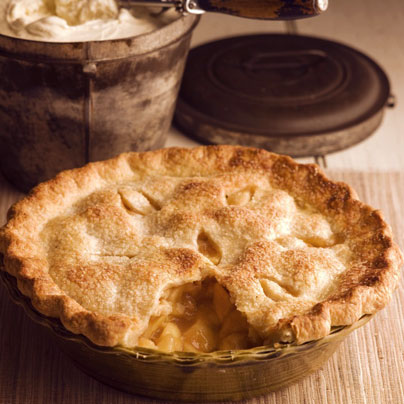 Nothing warms better than fuzzy nostalgia so finish off your week with an Apple Pie for Sunday night family dessert.