It's the start of a New Year all over again with the coming of the Chinese New Year. Now that the kids are back at school, it's time to experiment and add some new recipes to your repertoire with these tasty Chinese pancakes below. Thick and dense or thin and pliable, pancakes make a great snack in the middle of the day. If you are hosting your own Chinese feast, pancakes are the perfect accompaniment to your favourite Asian inspired dishes and they are also helpful in taking the sting off spicy marinades.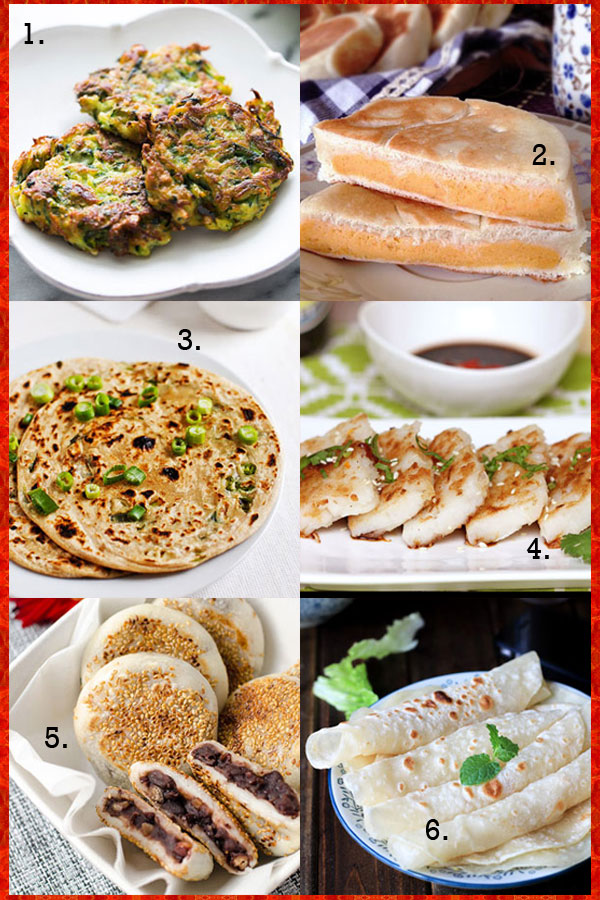 Top this chunky Chinese pancake with pulled pork or simply rip and dip them in marinades as a starter or side to larger mains.
2. Chinese Sweet Potato Pancake
Sweet potato pancake pockets make for a great mid-morning or afternoon snack.
3. Chinese Spring Onion Pancakes
Pull these crispy flatbreads apart and dip them in your favourite spicy sauces.
Serve turnip pancakes as a starter with your favourite Chinese sauces.
Addictively gooey with a subtle flavour, these pancakes make a great snack, or a starter to your favourite main.
These pancakes are paper thin - perfect to roll tender meat up inside like a wrap.
Compiled by Julie Johnson.