Considered by many to be the national dish of Spain, paella originated as 'peasant' food – a lunchtime rice dish prepared by workers in the field over an open fire.
On Saturday, March 27 National Paella Day celebrates a food filled with tradition and always cooked in a round, flat-bottomed pan with handles. The dish takes its name from the Latin word 'patella', meaning a flat plate on which offerings were made to the Gods.
Cooking over an open flame is essential as it creates the layer of toasted rice at the bottom of the pan, which is deliciously unique to paella.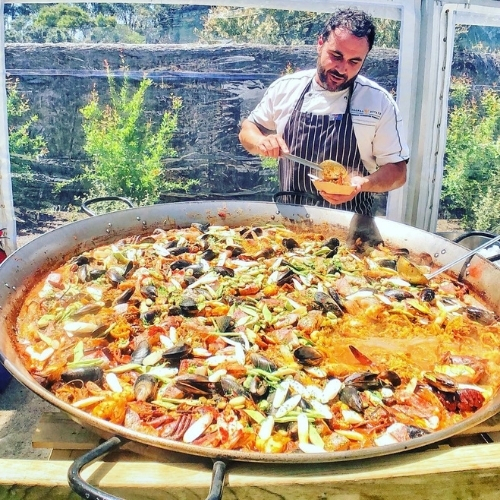 Did you know the world record for the largest paella was set in 2001 in Madrid, where Chef Juan Galbis and 80 other Chefs fed 110,000 people from a 21-metre diameter and 26 cm deep pan?
Here are three more facts about paella you probably didn't know:
•Paella originated in Valencia on the east coast of Spain sometime in the mid-19th Century.
•The first mention of the term 'paella' was in a newspaper article in 1840 and it referred to the food itself, not the pan it was prepared in.
•At least two different versions of the dish exist – seafood paella, which is usually made with chicken, rabbit or snails and seafood; while mixed paella includes both meat and seafood.
Who better to ask for a recipe to cook at home this weekend than well-loved celebrity Chef Miguel Maestre?
After working in various kitchens around the world for many years, Miguel now calls Sydney home and made his name by incorporating Spanish ingredients and cooking styles into his Australian menus.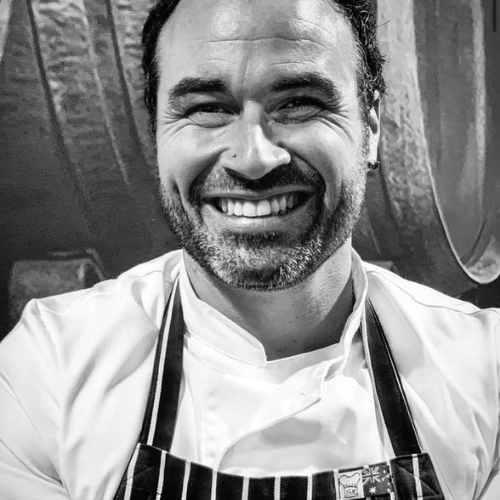 Known as 'The Crazy Bull', Miguel's passion for food and life is infectious leading to the King of Spain awarding him the highest civilian honour in the country – The Order of Civil Merits – for his work in promoting Spanish cuisine in the Australian media.
His
Paella a la Maestre
is a signature dish with King prawns, black mussels, pipis, scallops, baby calamari and chorizo, flavoured with saffron and smoked paprika; ideal for a family gathering, or special occasion.
If you don't want to cook this weekend, click
here
to find a Spanish restaurant near you.