By Leigh O'Connor.
With more than a million boats registered in Australia, it's safe to say many of us will be spending time on the water during the holidays.
What better way to seas the day and start 2021 off with moor than a bang? Grab your family and friends and head out for a day's fishing, sailing or just chilling out, with plenty to drink and nibble on while enjoying ocean breezes.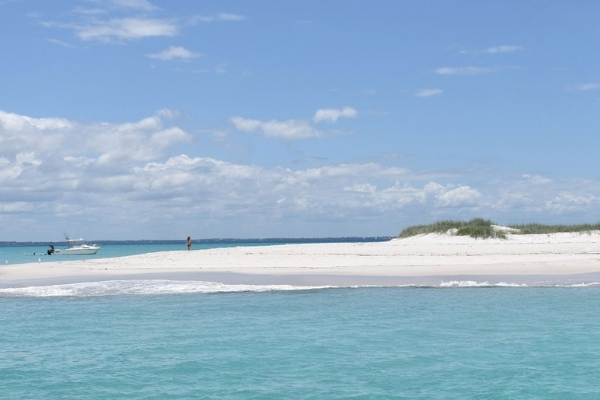 Sail away with Blue Sky Boat Hire.
For those who don't have their own boat, affordable rates can be found at hire businesses all around our coastline, such as Hervey Bay's
Blue Sky Boat Hire
on Buccaneer Drive. This family-owned business has three vessels available for daily hire for sightseeing or fishing adventures, without the hassle of trailer reversing, cleaning and refuelling.
This 'walk on, walk off' approach leaves plenty of time to enjoy gorgeous coastal scenery, or take in the unique reef and marine life that abounds in this part of Queensland. Keen fishermen are catered for with rods, hand reels, tackle and an esky included; leaving only the bait and ice up to the guest and hopefully a big catch will be the result.
Salty sea air always results in grumbling stomachs, so make sure to pack plenty of snacks and drinks to ensure your day on the water is knot one to forget. Here are five sure-fire recipes to appease the crew, along with a cheeky cocktail for New Year's sail-abrations: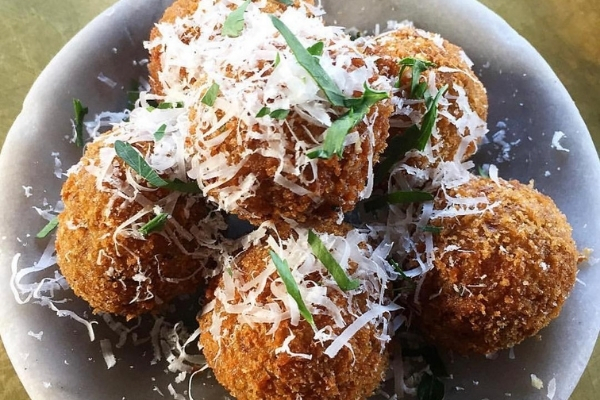 Anchor your meal with Locale Pizzeria's arancini.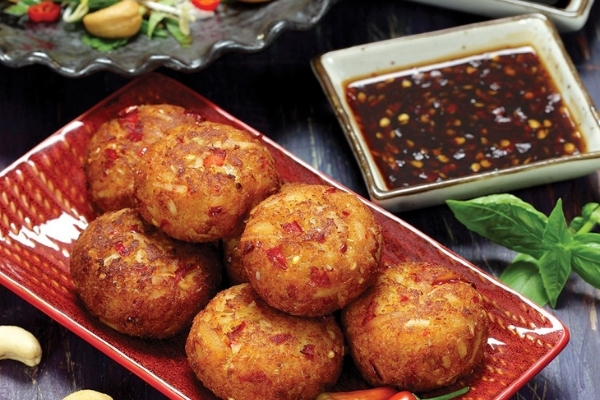 Must-do recipe for a Summer lunch…crab cakes.
These
crab cakes
are as delicious as they look and bring the taste of the ocean to the plate. From
The Dinner Party Chef
Robert Bousamra, the ingredients provide a fabulous balance of sweet, hot, tangy and savoury all at once; making these morsels a must-do for a Summer lunch.
An ideal accompaniment is a green mango Thai salad with sweet chilli sauce, washed down with an icy glass of Sauvignon Blanc, or if you want to really splurge – French Champagne.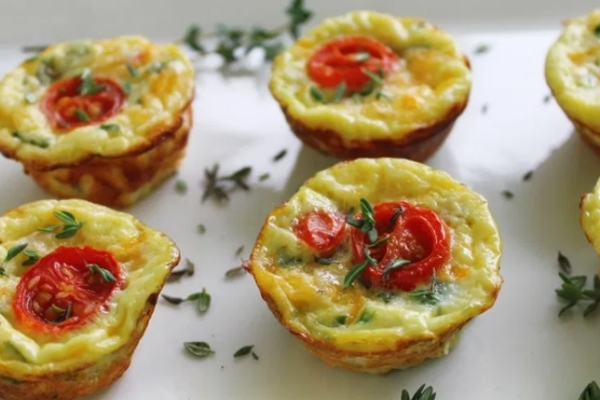 Fin-tastic cheese and spinach mini quiches.
For a one-handed catch your guests can juggle with their favourite drink in the other, these
cheese and spinach mini quiches
are seriously fin-tastic. If you are time-poor, forget making your own pastry and go for store-bought; while the creamy texture of crème fraiche and feta make the egg mixture a moreish mouthful.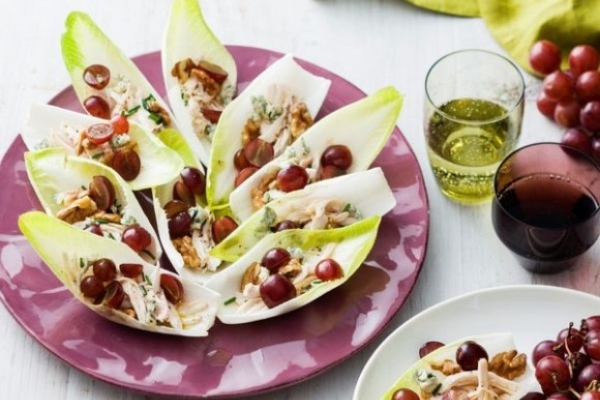 Grape and chicken salad bites…ideal with a Mojito.
If your guests have very Pacific tastes, try these
grape and chicken salad bites
– the crispy crunch of witlof leaves provides a perfect foil to crumbled blue cheese, roasted walnuts, red grapes and chicken; while the honey and vinegar dressing sweetens the whole deal. If you are feeling a little bit nauti, serve with refreshingly cool
Mojito
cocktail.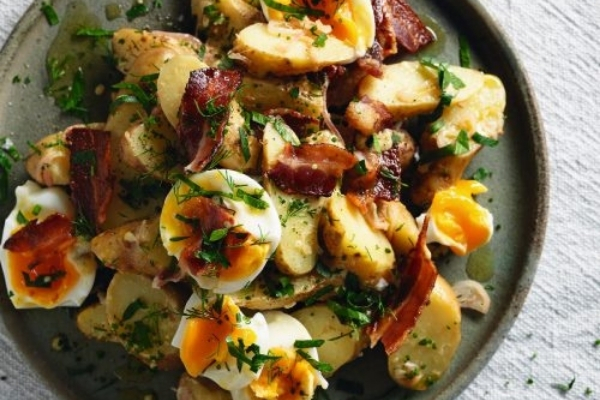 Matt Moran's killer potato salad.
A great potato salad should be part of every cook's repertoire – but let's be honest, not all potato salads are created equal.
Matt Moran's killer potato salad
has a tangy vinaigrette-style dressing with plenty of mustard, rather than a heavy mayonnaise; along with plenty of herbs to add a burst of freshness, crisp bacon or speck and soft-boiled eggs.
Happy 2021 - may your anchor be tight, your cork be loose, your rum be spice and your compass be true!