Thick meats with bold flavours and classic, decadent desserts are sure to keep dad happy on Father's Day. Whether you jump in the kitchen and cook side-by-side or surprise him by cooking his favourite meals, he's likely to value any time you can spare to spend with him or preparing a delicious meal for him on this special day. Check out our suggestions below: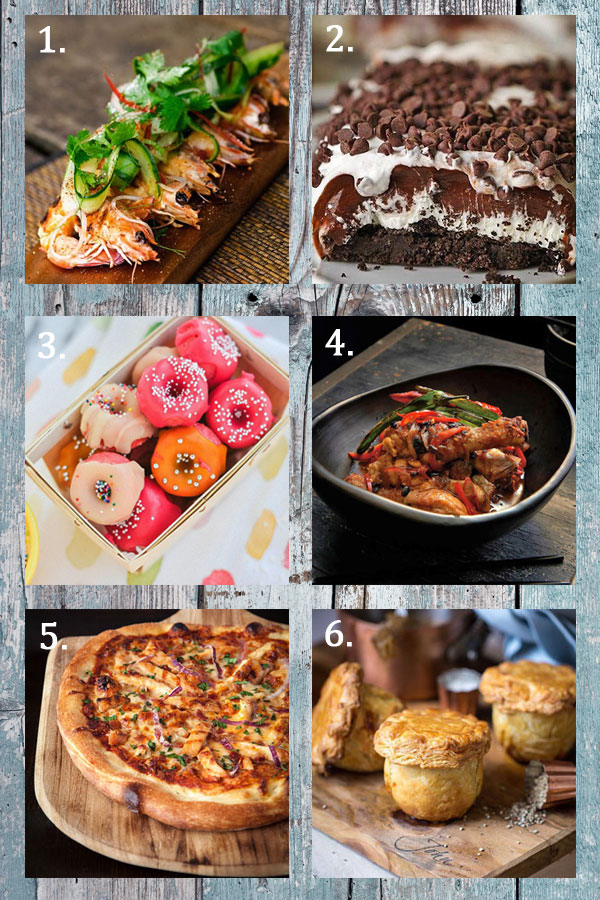 1) Barbecue Prawns
Who doesn't love a good barbecue? Dazzle up dad's barbecued prawns with this recipe that incorporates an Asian twist of fish sauce, lime and a sprinkling of fresh herbs.
2) Chocolate Lasagne
Most dads love lasagne and most dads love dessert; put the two together and you have a decadent layered chocolate lasagne. The best part is that he probably won't notice if a slice or two goes missing.
3) Baked Vanilla Doughnuts
Don't leave dad sneaking down to the local bakery to get his favourite treat on Father's Day. Spoil him instead by baking a batch of mouth-watering donuts and take the time to decorate them with his favourite coloured icing and plenty of sprinkles.
4) Braised Chicken Drumsticks
Chicken drumsticks are total comfort food and this recipe goes one step further by adding a spicy kick of chilli. Go for free-range drumsticks and be sure to toss them in flour which will result in sauce that thickens to a delectably sticky consistency and let dad know that in this instance, its okay to eat with his hands.
5) Chicken Pizza
Not much beats the mesmerising stretch of gooey mozzarella! When was the last time the whole family made good quality gourmet pizzas together? This recipe is simple and easy to follow, just be sure to make more than you think you'll need, because if it isn't all eaten now, it is fated to become dad's mid-morning snack the next day.
6) Traditional Pork Pie
If your dad loves his pies, make a couple of these for him to sink his teeth into, or if he enjoys spending time in the kitchen, hand over the recipe for him to create a few himself.
Compiled by Julie Johnson.