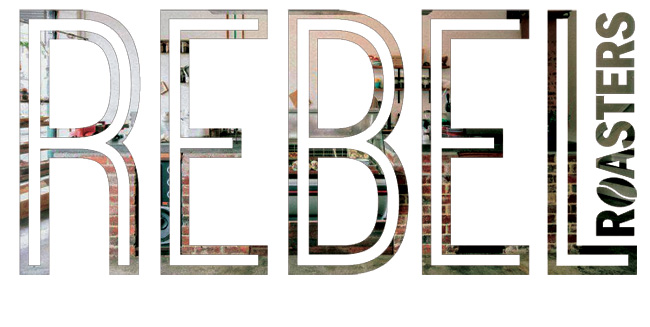 Looking for Australia's best coffee? It was hard for us to narrow it down, but delve into twelve passionate, nonconformist cafés that are taking your morning coffee to a whole new level.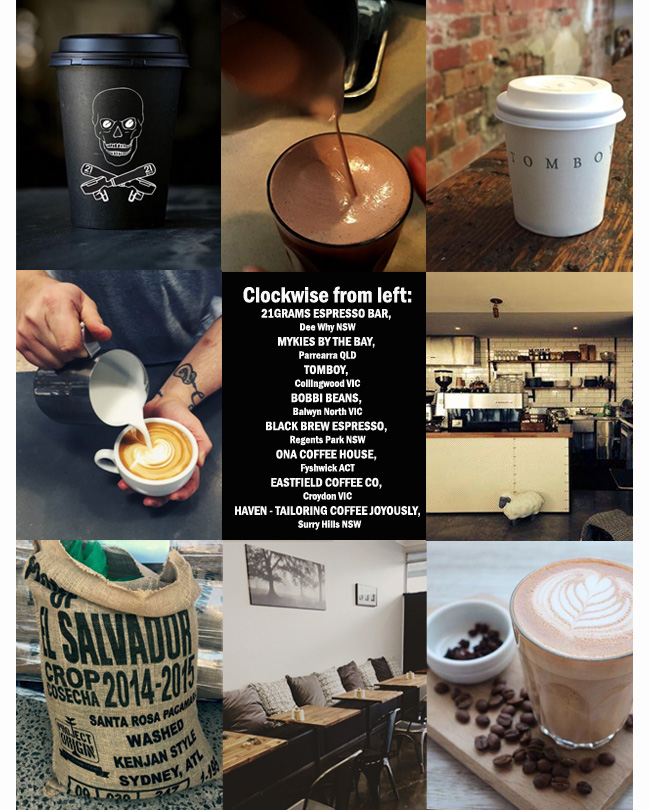 Whether you take your poison black, with milk, over ice, filtered or dripped – these roasters will have you sipping on liquid perfection.
21Grams Espresso Bar | Dee Why NSW
Passionate about coffee and creating tasty café fare, 21 Grams Espresso Bar has fast become a Dee Why go-to hotspot on South Creek Road. A specialty house blend coffee will send noses sniffing in search of a cup to savour with full bodied, medium to dark roast with sweet overtones to complement a cheeky morning snack.
Mykies By The Bay | Parrearra QLD
Discover Mykies by the Bay, Cafe, Bar and Restaurant on Grand Parade in Kawana Island, serving modern Italian cuisine with a fusion of Middle Eastern flavours while emanating the surrounding holiday vibe of the Sunshine Coast. Using boutique local roasters, Barossa coffee beans, Mykies has produced their own blend, aptly named, "Mykies Blend," which they use across their whole menu from early morning lattes to evening espresso martinis.
Tomboy | Collingwood VIC
Carefully selected coffee beans are supplied by specialty roasters such as St. Ali and Maker Fine Coffee to enjoy with classic cafe dishes crafted from locally sourced gourmet produce.
Bobbi Beans | Balwyn North VIC
Indulge in a short but sweet menu of delectable choices as owner, Daniel provides samplers of a range of single origin coffee bean brews. Under his guidance, find the flavour that suits your palate best and have him mix up a personalised bag of blended beans to take home and tantalise your tastebuds with every day of the week, or simply keep coming back to enjoy his skilful artisan coffee-making.
Black Brew Espresso | Regents Park NSW
Cosy and charming with a black and white interior theme, Black Brew Espresso feels warm in ambiance, filled with fragrant smells and a constant hum thanks to the lively chatter of conversation as regular diners mingle inside this well-loved venue over a specialty coffee and decadent cronut.
ONA Coffee House | Fyshwick ACT
Canberra locals who take their coffee drinking seriously frequent ONA Coffee House on Wollongong Street, home of the 2015 World Barista Champion, Sasa Sestic. Alongside working with new technology and even developing their own equipment, ONA maintains a careful selection process for beans worldwide, to ensure every cup is a delight to the senses.
Eastfield Coffee Co | Croydon VIC
For a specialty coffee or a bite to eat in Croydon, head to The Mall and join loyal locals inside the Eastfield Coffee Co café, delivering boutique roasted and ground beans to ever cup.
Haven – Tailoring Coffee Joyously | Surry Hills NSW
Individually customised coffee just became a reality for Sydney dwellers at Haven Tailoring Coffee Joyously on Chalmers Street just opposite Central Train Station. A coffee lovers' dream is what you'll experience at Haven, with the opportunity to delve into Coffee Tailoring – the art of modifying specific attributes including: acidity, sweetness, aroma, body and after-taste in addition to brewing styles.
Ironwood Coffee Company | Woolwich NSW
Enjoy an aromatic specialty coffee experience at Ironwood Coffee Company café and restaurant, found at the far end of Woolwich Road. After a few hints from skilled baristas, choose from over 30 varieties of fair-trade, organic and Rainforest Alliance coffee roasts sourced from around the world, then take time to peruse a mouth-watering cafe menu for vibrant dishes.
Old Green Bean | Bendigo VIC
Finding popularity among a local Bendigo crowd, pay a visit to Old Green Bean coffee shop and café for a bite to eat and aromatic caffeine on Lyttleton Terrace. An onsite microbrewery roasts a house blend of coffee beans daily to tantalise the senses, best enjoyed over a leisurely meal crafted from the harvests of seasonal, local produce.
Social Brew Café | Pyrmont NSW
Taking out the 3rd spot on Yelp's Top 100 Coffees in Australia, Social Brew Café is nestled comfortably under the branches of Harris Street's trees and offers a sunny alfresco verandah and a trendy red and black interior, ideal for enjoying a catch-up with friends.
Elephant Boy Café | Bowral NSW
Elephant Boy serves only fair trade, organic coffee from high quality beans that are roasted on site in a traditional Italian imported cast iron roaster to complement fine cafe fare.
If you think your local does the best coffee, let us know on pr@agfg.com.au! We have a few more considerations for you, in no particular order than by state:
NSW:
Drip Coffee Traders, Collaroy Beach.
Edition Coffee Roasters, Darlinghurst.
QLD:
The Coffee & Tea Factory, Broadbeach.
Herveys Range Heritage Tea Rooms, Hervey Range.
Costa Noosa Espresso, Sunshine Beach.
VIC:
SA: