Over the last ten years we've read her books and watched her shows, and today she's not only a household name but a physical presence on our pantry shelves. Why do we love Maggie Beer and her gourmet food products so much? Because Maggie trades on her warm personality combined with polished technique.
Working with her recipes, they read as if she's standing beside you guiding you along in the right direction. Applying ingredients from her line, it's as if a locally famed neighbour just graced you with a jar of preserves from her larder. While enterprising she is a beacon for tradition, as shown in the Beer family's own kitchen where everyone gets in to help trickling down to the dishes.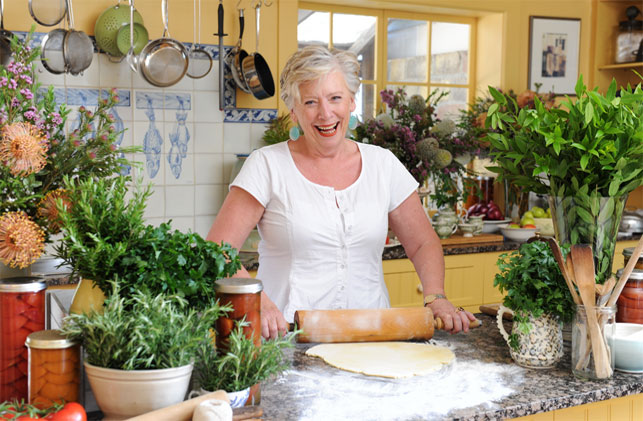 Just as Maggie Beer lets flavours speak for themselves, we asked Maggie a few questions to hear her words on autumn, the Barossa, and the business of verjuice. She's confessed to running on adrenaline and it's no wonder, considering she's a force of nature in and of herself, fully immersed in food culture as a producer, chef and writer – this one's a quick Q&A starting now...
AGFG: In 'Business View' you mention, "I have more ideas than I'll ever have years to develop them. They have little to do with what's 'good' for business – they're all about what I want to do." What do you want to do next?
MAGGIE: This is just to explain that my way is developing products because I love them, not because they are commercially viable. But I am trying to combine both what I love and a commercial reality and am currently working on ice creams, ice creams and ice creams… even ice creams with verjuice!
AGFG: In the autumn what excuse(s) do you use to entertain and bring everyone together and what is one of your fondest festive food memory associations?
MAGGIE: In autumn it is the cooler days and abundant harvest that make it my favourite time for food, reason enough for bringing people together. A fondest memory is the biannual Barossa Vintage Festival, which is a celebration of the harvest – over the years there have been some amazing times.
AGFG: What are a few of your favourite autumn ingredients and seasonal recipes?
MAGGIE: Quince, Pomegranate and Pheasant.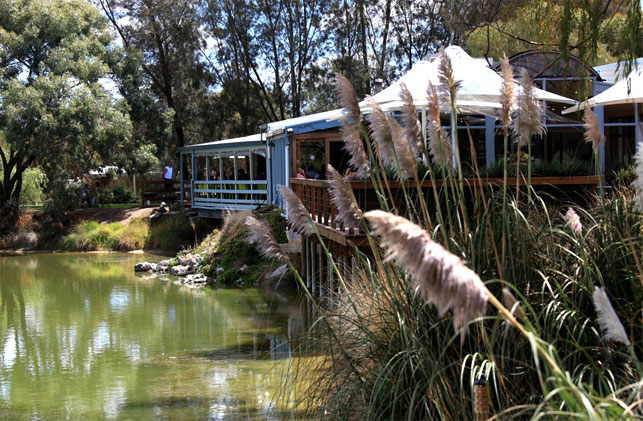 AGFG: Of the fifty-or-so gourmet food products in your quality line, which ones would you consider to be home cooking necessities throughout autumn?
MAGGIE: Verjuice and Extra Virgin Olive Oil.
AGFG: At what stage in your forty-strong years of home cooking did verjuice become your cooking bedfellow?
MAGGIE: I first made verjuice in 1984 and it has been part of my daily life ever since.
AGFG: What is one of your favourite verjuice success stories relayed to you via the Farm Shop or 'Maggie's Food Club' online?
MAGGIE: We get so many people who come to the Farm Shop as each day there is the 2 pm verjuice demo and we know how much they grow with it…. At the beginning they start by purchasing the 375 ml, then 750 ml, then the 2 lt. We learn so much from our customers and are continually told that verjuice has become a huge part of their life.
AGFG: How does the countryside community aspect embodied in Maggie Beer's Farm Shop filter into all that you do?
MAGGIE: We are part of a community and we live by the rhythm of the seasons, so that dictates much of what we do.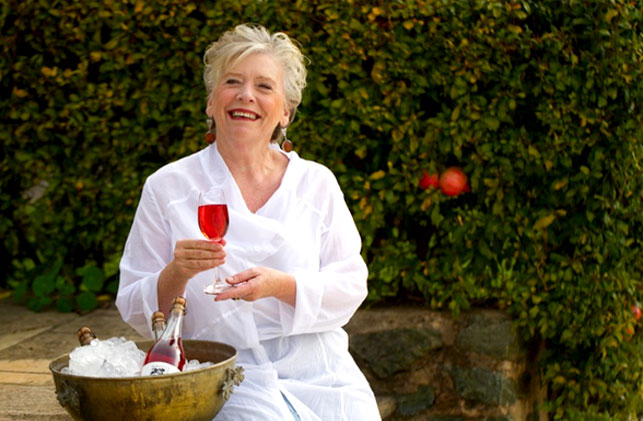 AGFG: Since its closure, what original ideas at the heart of your Pheasant Farm Restaurant have been recycled into your 'epicurean empire'?
MAGGIE: Predominantly the verjuice, quince paste, and preserved lemons.
AGFG: Ten years ago you released 'Recipes and Reminiscences' from Tuscany co-authored with Stephanie Alexander. Will you once again venture to co-teach overseas or was this a once in a lifetime experience?
MAGGIE: Once in a lifetime.
AGFG: As the South Australian ambassador for the Kitchen Garden Foundation, what garden keys for kids translate as words to the wise for adults also requiring a bit of sage advice?
MAGGIE: All the South Australian Kitchen Garden schools are following the seasons in that they are cooking what is growing; therefore, keeping in theme as we do in the Barossa. Being empowered by understanding how to cook is sage advice for everybody.
Select Maggie Beer products are available for purchase in the AGFG Shop.