Thursday 14 to Sunday 17 March 2013, Centennial Parklands
Restaurant Chefs Answer Your Burning Questions
The white meringue peaks of the Taste of Sydney tents on site at Centennial Parklands are a sight that sends foodies into salivation mode en masse. This year our beloved guyPhone will be attending, too, so do be sure to stop by the AGFG exhibit and say hello.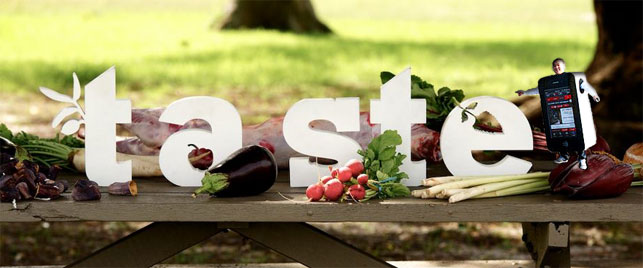 The fifth annual event, Taste of Sydney is an alfresco dining experience and so much more. Once you're full of gourmet food, you'll have ample time to sit down and learn from international culinary masters who are prepared to answer your most burning questions.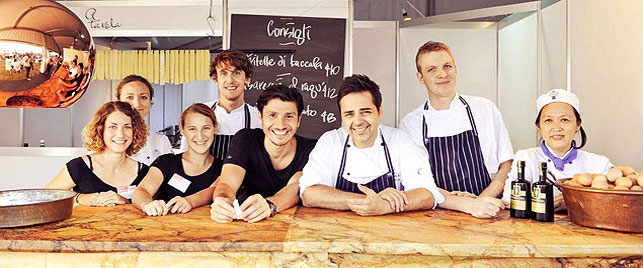 Taste of Sydney transforms great ideas into unstoppable trends, and hype is mounting on a number of portentous restaurants and chefs, portly and slight alike, representing their festive flavours alfresco style and displaying their flare with the flames as part of the weekend's attractive program.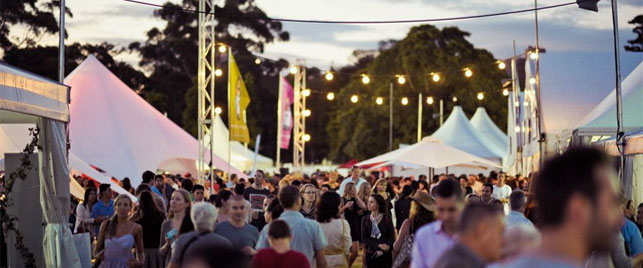 Miele Taste of Sydney VIP Lounge - Add more sparkle to your day out by purchasing an exclusive Miele VIP Ticket. Taste of Sydney VIP tickets include: two complimentary drinks; unlimited access to the VIP Lounge; $30 worth of Crowns to spend at Taste of Sydney restaurants and exhibitors; and fast track entry into Taste of Sydney.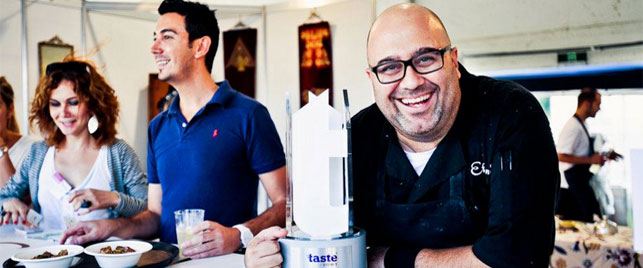 Bertolli Taste Kitchen - Sydney's top chefs share the secrets of their favourite dishes, offering tips and advice to those who are committed to the culinary cause. A rotation of Taste of Sydney chefs and other special guests will be on hand to inspire and delight festival goers.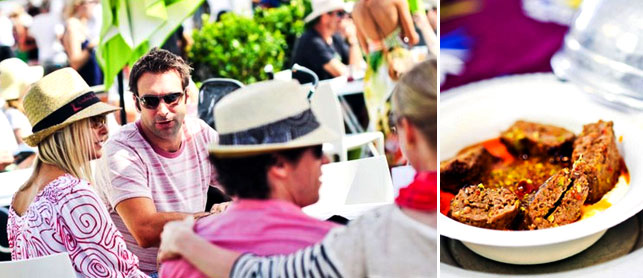 Dilmah Chef's Skillery in association with Gourmet Traveller - A super line-up of chefs will each bring unique skills to the table and showcase all the tricks-of-the-trade. Visitors will also get a chance to ask burgeoning questions to culinary masters during an intimate Q&A session at this exciting feature.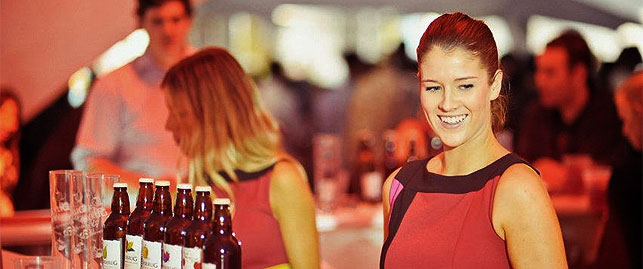 Malaysia Kitchen - Makan makan! The arrival of Malaysia Kitchen adds a distinctly exotic flavour to this year's event. Bringing together culinary influences from native Malay, Chinese and Indian cooking, diners can enjoy the diverse tastes of Malaysia with delicious authentic cuisine from some of Sydney's top Malaysian restaurants. Celebrity chef Poh Ling will also be on hand throughout the event for tips on Malay cooking.
Sustainability Quarter - Food writer, TV presenter and author, Rebecca Sullivan, returns to Taste of Sydney this year to curate this popular feature. In addition to urban gardening and bread making sessions, Rebecca will also be signing copies of her new book 'Like Grandma Used to Make' and will be on hand to share special 'granny skills' workshops.
Tickets are on sale now starting from $25. For more information and to book tickets go to www.tasteofsydney.com.au or call Ticketek on 132 849.