June 2011
From Quickies in the Kitchen to Junior MasterChef
Anna Gare's love for cooking has gone from strength to strength, from canteen restaurateur to self-made caterer. A vibrant member of internationally renowned band, the Jam Tarts, food has never been far from Anna's mind, whether it's teaching, learning or creating.
Flourishing in the appeal of television, Anna began teaming up with Darren Simpson and Ben O' Donaghue to star in cooking show The Best in Australia, before shooting her own series, Quickies in the Kitchen.Her recent role as judge on Junior MasterChef has made her a household name amongst Australian children and parents alike, renowned for her supportive charm and sweetheart persona.
Headlining for this years Truffle Kerfuffle, Anna took the time from her busy schedule to talk with us about kids, cooking and her latest workload.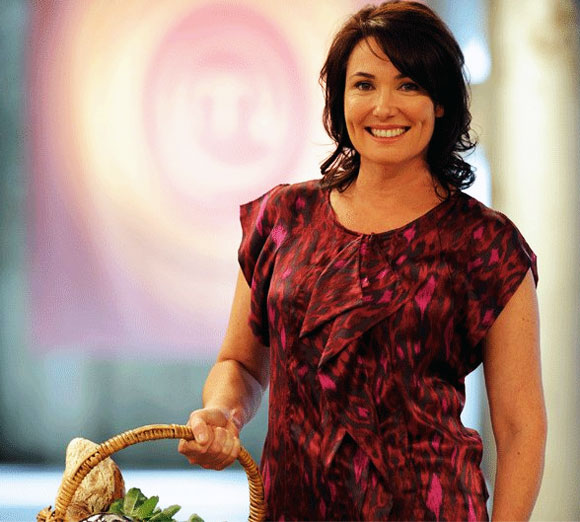 AGFG: You were recently working with Jamie Oliver with his launch of 'Ministry of Food Australia' – how would you describe the experience?
ANNA: Amazing! Jamie is a natural communicator. His endless passion and tireless enthusiasm for getting people to cook and eat real food is infectious. He has had great success with his Ministry of Food program in the UK. In Australia, we have an unnecessary high percentage of diet related diseases. Teaching people how to cook fresh home cooked meals will get much better results than telling people what to do.
AGFG: Working with children is a big part of the Anna Gare persona we all know and love. What inspires you to work with them?
ANNA: Kids have great aspirations and imaginations. If you can ignite a kid's passion and help them grow, it's so rewarding.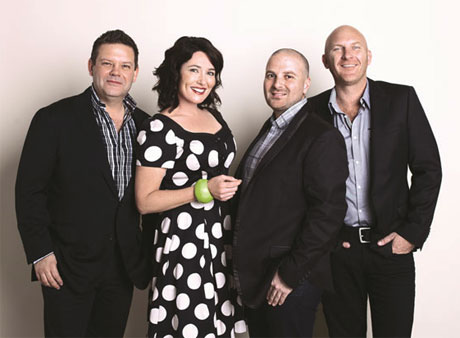 AGFG: You've been cooking up quite a rapport amongst mini foodies with your role on Junior MasterChef.Is there anything apart from age that defines the show from the original MasterChef?
ANNA: The kids are cooking well beyond their years. I thought I was a pretty good cook at the age of 8 but have stopped bragging since Junior MasterChef. These kids are driven by their passion to cook and succeed. The adult MasterChef contestants seem to crack more under pressure – more to lose I guess. I learnt that kids under pressure in a healthy, fun and competitive environment put aside their fears, stretch their boundaries and produce amazing dishes (and lots of dirty dishes) beyond their normal capabilities.
AGFG: Have your children picked up your enthusiasm for cooking?
ANNA: We have 4 teenagers; 1 out of 4 cooks, the others are enthusiastic eaters.
AGFG: Would you encourage young foodies to obtain formal qualifications in hospitality prior to becoming involved in the industry or do you believe experience is most important?
ANNA: Although I never completed an apprenticeship, I would recommend formal training as well as hands on experience in kitchens. It's something you have to really love doing if you're going to be good at it – you don't just become a great chef if you are trained. All the best chefs love and live for eating and creating good food from beautiful produce.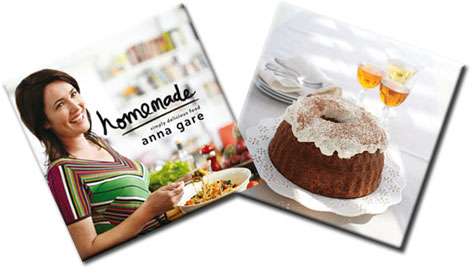 AGFG: You're currently finishing your second cookbook to be released early 2013 – we can't wait! Do you have any sneak peeks of what we can look forward to?
ANNA: More yummy food for the mornings, lovely lunches, kids' dinners, gatherings and loads of sweet things.
In the meantime, check out Anna's first publication Homemade: Simply Delicious Food for a variety of home cooked and wholesome dishes.
Additionally, find out more about Anna Gare's appearance at the 2012 Truffle Kerfuffle.
By Brittany George