Visit Anna at Truffle Kerfuffle in Manjimup
Saturday, 16 June 2012 – 10am to 4pm
Masterclasses with Anna:
10:45am (sold out), 12:30pm and 1:30pm.
"The god almighty truffle is something you have to earn."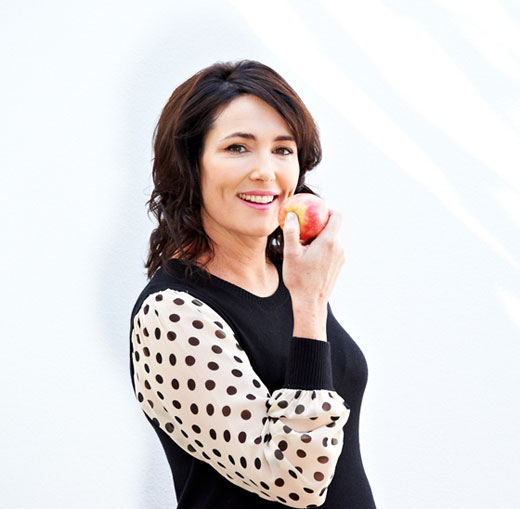 Admiring truffles & causing kerfuffle
Baking up a storm of sweets since she could reach the bench top, Anna Gare has gone from junior foodie to Junior MasterChef judge, making her mark across the country as one of the most popular chefs on Australian television, headlining at the 2012 Truffle Kerfuffle in Manjimup.
With a knowledge and appreciation for the finer things in life, Anna is adamant that the truffle is an exquisite ingredient that should be earned, causing some kerfuffle with her junior masterclass at this year's event.
"I will be showing the kids how to make truffles - as in the simulated chocolate variety. I will be adding a dash of truffle oil and rolling them lightly in truffle salt to tie in with 'yummy' and the decadent theme," explains Anna.
With emphasis Anna maintains, "Whilst we want our kids to appreciate cooking and experiment with new flavours, the god almighty truffle is something you have to earn."
Anna's appreciation for truffles extends beyond taste, however, with a firm grasp on why the culinary diamond should be praised as one of the "ancient perishable edible gems" of the foodie world.
"You can't just grow a truffle in your back yard; you need multiple oak or hazelnut trees to improve your chances, not to mention specific climate, terrain and trained dogs or hogs for harvesting."
"There is a multitude of environmental, biological and social variable factors that make me realize the worth of a truffle and also make me feel very content with my easy crop of garlic," Anna concludes, light-hearted and honest.
Junior foodies and exquisite taste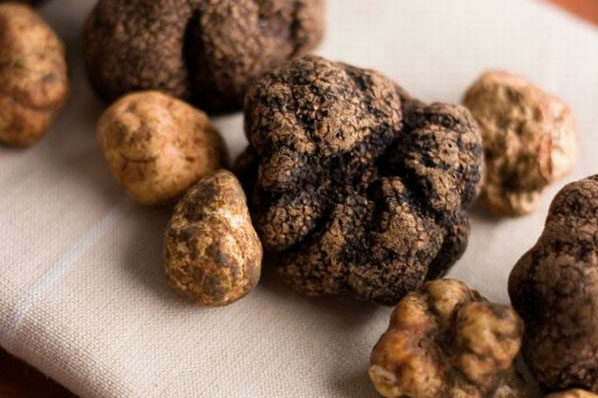 When asked whether junior foodies should be experimenting with truffles or equally exquisite ingredients, Anna simply states, "If one of my kids said 'Mummy, I want to cook with truffles', I would say 'go get a job' !"
"Just like we learn the alphabet before we can write, a sprinkle of infused salt would be a great introduction to the earthy unique flavour of the culinary diamond known as the truffle. You have to earn respect for the truffle or a hell of a lot of money if you are going to cook with it."
Excited to be playing a major part at Truffle Kerfuffle, Anna states that sharing the stage with her fellow foodies will be just one of the many highlights that she is looking forward to.
"I'm sharing the stage with one of my food gurus, David Coomer, so I will be blushing a lot. He will do something extremely clever as per usual."
"There are lots of amazing chefs on board this year at the Truffle Kerfuffle - it's always great to see what other people are cooking up. I am really looking forward to going on my first ever truffle hunt with a dog."
For those lucky enough to have tickets, Anna will be conducting her junior masterclass at Truffle Kerfuffle at 10.45am along with the assistance of Junior MasterChef entrant Issy Coomer - though this event is now sold out.
Other masterclasses with Anna Gare will be held at 12.30pm and 1:30pm.
By Brittany George