May 22 – 31, 2015 the best place to be in Autumn.
Stepping off the plane in Cairns from the sunny Gold Coast really shouldn't be such a shock, but that blatant wall of warm humid air certainly clears your senses and sets you up for a great adventure where the word cold is rarely uttered.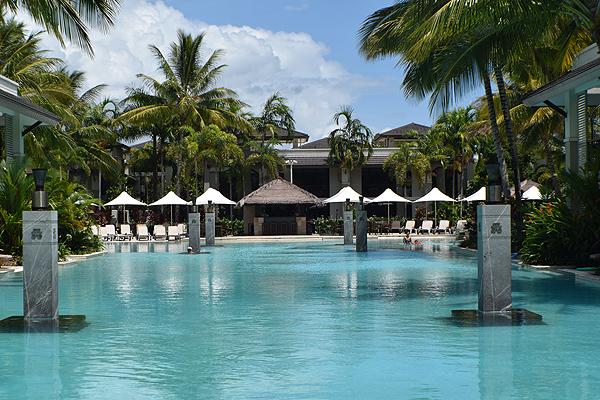 Sea Temple Resort and Spa - Hotel Pullman Port Douglas.
If you've always wanted to take the plunge and jet up north, autumn is definitely the time to fulfil your dreams. Leave your parker at the back of your wardrobe and bring out that beach towel, hat and bikini for a holiday of sun, surf and food.
Other than the fantastic beaches, heart-warming sun and the Great Barrier Reef which is synonymous with Port Douglas, there are a number of other tropical activities that can't be missed. Discover the Daintree Forest through Daintree Discovery Tours and take a cooling dip in Cassowary Falls, a chance of a lifetime as it is only accessible by Discovery Tours.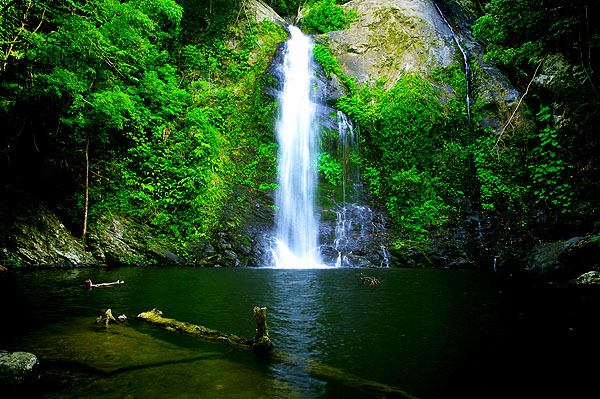 Cassowary Falls - A Hidden Paradise.
If you've always wanted to see a crocodile up close and personal the solar whisper by Wildlife Cruises will find you a few crocodiles along the Daintree River as well as number of other beautiful birds and neon green tree snakes.
Along with adventure comes culinary adventure, discover the taste of the Tropical North with Port Douglas Carnivale. Celebrating 21 years as North Queensland's largest cultural and food festival, Carnivale showcases the best of Tropical North Queensland's food, wine and musicians.
A 10 day celebration offering all those that attend an experience not to be forgotten with celebrity chef events, food demonstrations, samples of local produce as well as family friendly events devoted to art, sports and fun.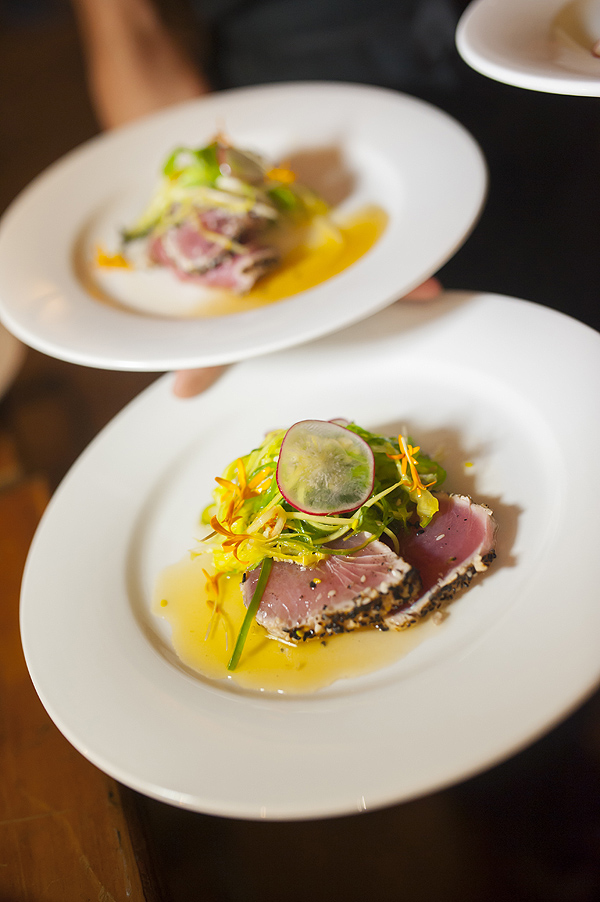 Delicious, Delicious Food.
To kick off Carnivale, the Longest Lunch on Friday May 22 will be celebrating its 14th year with an emphasis on fresh, locally inspired produce. Highlights of the menu include mouth watering coffee cured Atlantic salmon as well as sous vide herb rolled Lamb back strap and for those that like fresh seafood the crispy skin Barramundi with a cucumber and prawn roulade is sure to be a delicious crowd pleaser. We also highly suggest the gold topped macha green tea tiramisu for all the sweet tooths out there.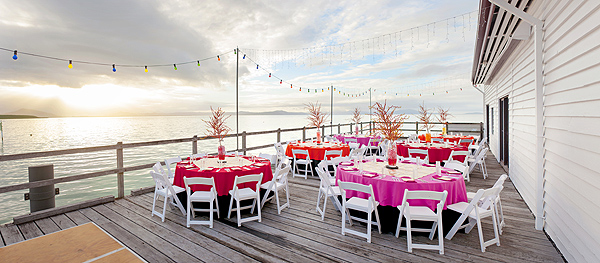 Palates of Port Set-Up on Sugar Wharf.
Be a part of world class dining experiences at the Masquerade Ball, Palates of Port, held in the historic Port Douglas Sugar Wharf where local restaurants such as Harrisons, Nautilus and Salsa's will be showcasing their creative talents. Dance the night away under the stars at Rex Smeal Park as it's transformed into a tropical wonderland known as Club Tropicana that celebrates Port Douglas' enviable tropical lifestyle.
Along with these signature events there will be a number of family-friendly events running throughout such as Carnivale's backyard games which features giant jenga, tug o' war and the mini World Esky Championship (esky racing).
To book your tickets to any of Carnivale's events see here.
To plan your next holiday and the amazing discoveries Port Douglas has to offer head over here.