By Freya Ensbey.
It's a dream many of us have as children, to one day own an ice cream shop, scoop to our heart's content and indulge in ice cream any time of the day, including dinner time.
Lisa Valmorbida has made this dream a reality, opening her own gelateria with brother Jamie called Pidapipo, on Carlton's Lygon Street, along with a store on Chapel Street. Named after a childhood game she would play with her Nonno, Pidapipo has been the manifestation of years of being obsessed with food and cooking.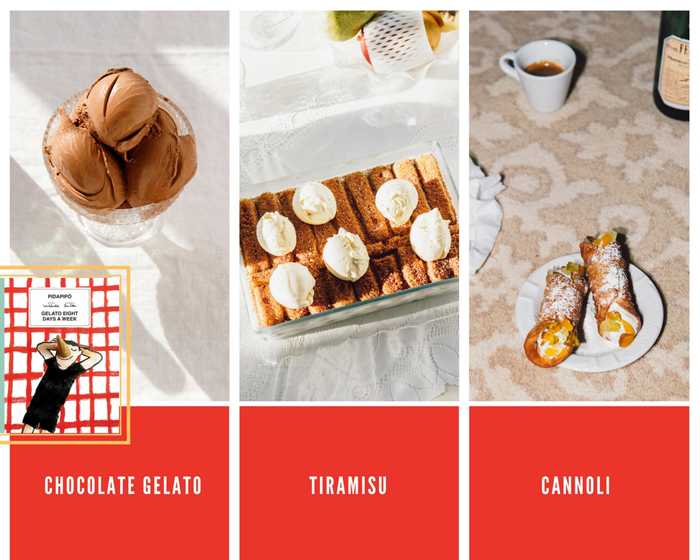 Coming from a family of cooks who would all congregate together and ponder over everything culinary in kitchen, it was deemed more of a hobby in her parents eyes than a viable career choice.
Following high school, Valmorbida enrolled in an Interior Design course, only to find her attention and focus shifting to cooking shows, which she would watch with every spare minute of time she had. Eventually she came to a realisation that she was missing her calling, dropping out of university to explore her place and calling within the food industry.
It wasn't long before she gravitated to her love of gelato, revisiting childhood memories of eating it at backyard dinners in the Summer time, going to Massimo's in Noosa or when they spent time in Vicenza with her Nonna and Nonno.
Valmorbida enrolled in a professional course at the famous Carpigiani Gelato University in Bologna, Italy. It was here she refined her skills, learning the calculated and calibrated recipes for specific gelato flavours. From here she began travelling, working at several renowned local gelaterias including Gelateria Alberto Marchetti, before returning to Australia to begin a sweet adventure of her own.
Pidapipo, Gelato Eight Days a Week, is a page turning insight into Lisa Valmorbida's world. With quirky illustrations included throughout by Jean Jullien, she shares her expert tips and over 50 recipes for sorbet, gelato, cakes and desserts.
For a simple classic dessert, you can't go past a scoop or two of Chocolate Gelato found on page 32. Finish a heavy meal of pasta with a modern take on an Italian favourite of the affogato, by serving this lip smacking chocolate gelato in a martini glass, drenched in a shot of warm espresso coffee and dash of vanilla essence.
A good tiramisu recipe is worth its weight in gold to any cook, using a simple list of ingredients to create a decadent and impressive masterpiece. Coffee lovers can rejoice with this Tiramisu Layer Cake recipe, using freshly brewed espresso coffee of your choice combined with lashings of sweet cherry poured over savoiardi lady finger biscuits and topped with generous dollops of fresh mascarpone gelato.
When unexpected guests drop by for a cup of coffee, whip up a batch of the indulgent Ricotta Filled Cannoli found on page 169, as the perfect accompaniment. Make the cannoli shells in large quantities and store them in the fridge until you are ready to pipe them for added convenience.
Making the perfect gift for any sweet tooth or as an inspiring book for someone who is at a crossroads in their career, Pidapipo Gelato Eight Days a Week, is sure to bring out the excited and fearless child in anyone.