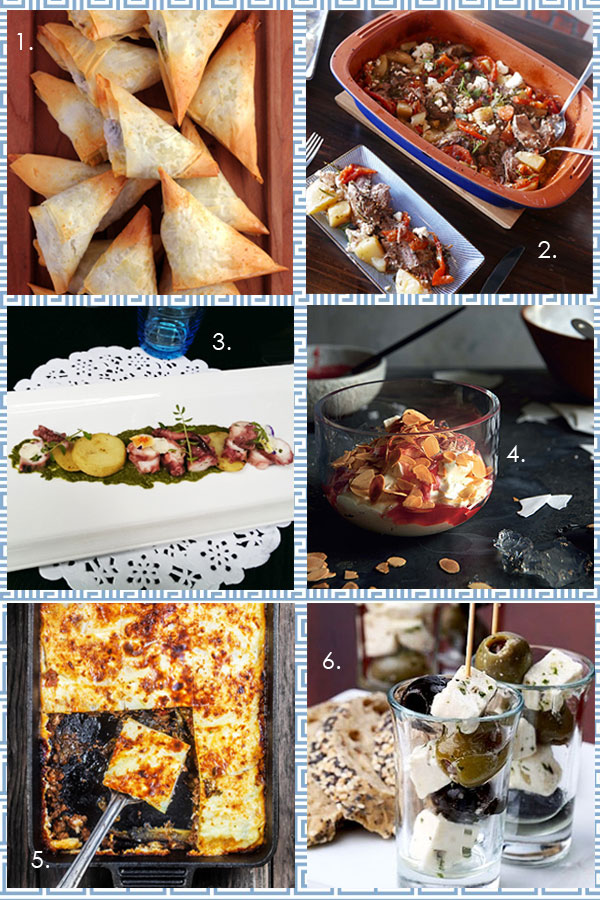 Make these perfect street food bites for parties, serve them up for afternoon tea or simply as a snack. Even kids love these delicately flaky parcels of feta and spinach.
2 Kleftiko - Chef Recipe by Philip N Vakos
A combination of tender meaty goodness and a colourful splay of vegetables makes this Kleftiko dish by Philip Vakos from restaurant Bahari - The Hellenic Palate an ideal dish to serve at dinner parties or at big family gatherings.
3 Octopus with Potato Salsa Verde by Sarti restaurant
A starter with a gourmet twist, try this octopus with potato salsa verde thanks to the talented chefs at Sarti restaurant.
4 Hellenic Mess - Chef Recipe by George Calombaris
Thanks George! Experiment with your own Hellenic Mess at home with meringue, orange blossom jelly and strawberry sauce or create your own favourite Mess flavours.
This dish will feed the whole family – it may remind the kids of lasagne, with its layers of ground meat and oozing cheese, but instead of pasta, there are added layers of vegetables for a healthier Greek inspired alternative.
Easy and delicious, these skewered delights are an easy snack for any time of day. Mix up the type of feta and olives to find your favourite salty combination.
Compiled by Julie Johnson.