Are you visiting Tasmania and want to know more about where the best produce comes from as you explore? Keep a look out for the producers that supply some of our chef-hatted restaurants with high quality goods, like Stillwater Restaurant, Me Wah Hobart, Geronimo Aperitivo Bar and Restaurant, Monty's on Montpelier and Mud Bar and Restaurant. Space permitting, we would name and fame all the dedicated and passionate suppliers across Tasmania, however, we do our best by offering you a snippet of six suppliers. Get a taste for what Tasmania's lush, fertile lands can produce with our few mentions below.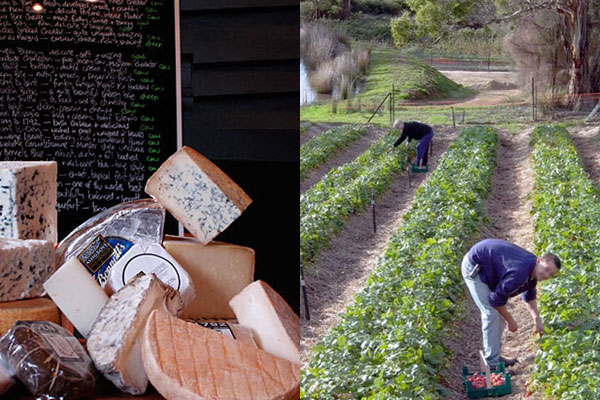 Located in Swansea, Kate's Berry Farm produces cool climate berries, picked at the peak of ripeness. Berries like raspberries and strawberries contain no fungicides, pesticides or harmful chemicals, grown using only organic foliar fertilisers.
Run by fourth generation cattle farmers, this farm has bred wagyu beef on Robbins Island since the early 1990s. Featuring Beef Marble Scores of 4-6 and 7+, the signature taste is a specific combination of genetics, regional pastures and pristine environment.
Situated in iconic Kettering, Nutpatch Nougat is ideally located 2km drive away from a hazelnut orchard, with further production in Kettering. They also specialise in handmade fine chocolates with a range that grows every year.
Fostering a culture of continuous improvement ensures Scottsdale Pork pigs are nurtured through the highest standards to produce a tasty, juicy, natural pork with a superb eating experience. Naturally juicy, pigs are left to roam free-range, with no extra additives, it's just 100% natural pork.
Evandale Estate olive grove in the northern midlands of Tasmania consists of 3500 trees planted in 1999, alongside figs, chestnut and hazelnut trees. The main olive varieties include Frantoio, Correggiola, Leccino, Picual, Nevadillo Bianco, Manzanillo, Verdale and Barnea, producing award winning cool-climate cold pressed Extra Virgin Olive Oil entirely pressed and bottled onsite.
Crafted on the south-east coast of Tasmania in the coastal Hamlet of Bream Creek, Gillespie's Ginger Beer is free from preservatives and additives. Premium ingredients include natural filtered rainwater, organic fresh ginger, Tahitian lime, lemon, native Tasmanian pepper berry leaf and sugar.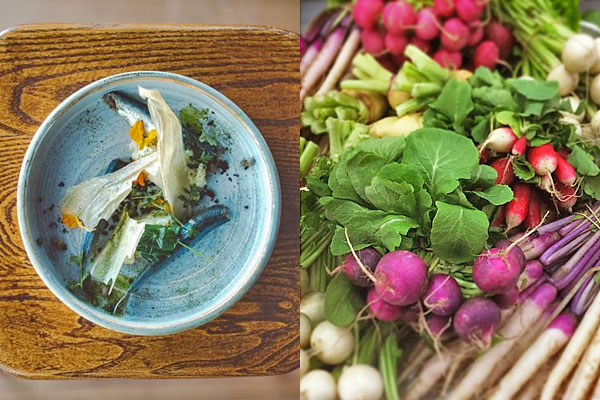 To complement a meal full of fresh, vibrant Tasmanian produce, it would only be right to drink wine and ciders from Tasmanian companies. Check out some of our featured companies below:
Two Metre Tall Farmhouse Ale and Cider
Nestled on the banks of the Derwent River, Two Metre Tall Farmhouse Ale and Cider is the perfect location to soak up Tasmania's breathtaking natural wilderness and enjoy unique farmhouse-style beers and ciders. Two Metre Tall's entire selection of beverages can be purchased at the farm bar, as can its farm-raised 'beer-fed' beef.
Offering panoramic views of rocky hillside and rolling greens, Goaty Hill Wines in Kayena encapsulates the essence of Tasmania. Complement a gourmet platter of local produce with a bottle of Goaty Hill's latest release – perhaps an elegant 2014 Riesling bursting with honey and green apple flavours or the 2014 Pinot Gris laced with floral notes, best paired with smoked cheese.
Extensive green gardens and sweeping vineyard views make up this Tamar Valley winery, alluring and distinctively Tasmanian. There is sure to be a wine for all tastes from the spicy, citrus and stone fruit Chardonnay to multi award-winning Pinot Noir in all its graceful strawberry aromas.
Situated in Tasmania's Pipers River, Clover Hill effortlessly combines classic French methodology and vivacious Tasmanian style to produce a stunning collection of Cuvée wines.
Quick mentions:
Keep an eye out for these brands and you know you're in safe hands for quality and fresh produce.
Compiled by Julie Johnson.