Bring on 2016 with a beautiful beverage! Get creative this New Year's Eve and dazzle your guests with some of our favourite NYE inspired cocktails. Whether you love a good champagne toast, are dreaming of next year's big tropical holiday or you simply want to sip the night away with a smooth and suave drink, we have something to suit the party and get everyone in the mood to count down to a Happy New Year.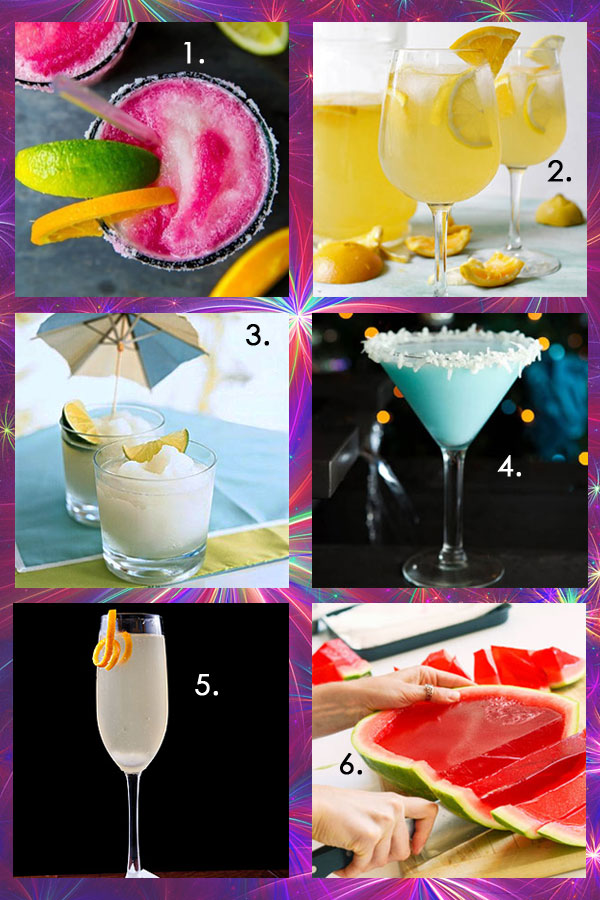 For anyone single and ready to mingle, stand out brighter than a firework with this pretty in pink cocktail and pucker up for a midnight kiss.
Cool this sangria down with some ice cubes and get the party stated with a great bowl of punch.
Frozen Lemonade with White Rum
Keep your cool on NYE with this slushie style drink. Sweeten up your rum with frozen lemonade and sip this sweet concoction until the clock strikes midnight.
Take a break from the bubbly delight of champagne toasts and try out this cool, smooth cocktail. The tropical tastes are sure to incite a summer of the same exotic nature going into the New Year.
This could be how you feel if you peak too early on NYE. Pace yourself by sipping slowly and remember to drink water in between a flute of champagne and absinthe.
We would never recommend drinking in rapid consumption, but we do suggest sharing with friends. Try this fun idea using a watermelon as the shell and slice up shots all round. Or, remove the alcohol component and you have a kid friendly dessert!
Compiled by Julie Johnson.