By Leigh O'Connor.
"We can disarm with a casserole, turn heads with a roast, nibble over drinks, satisfy the vegan, treat the carnivore, surprise the vegetarian, indulge with cheese and smile at desserts." – Stéphane Reynaud.
Simple French cooking at home… I can hear you laughing already! Nothing about French cooking is usually simple, but best-selling and internationally celebrated Chef Stéphane Reynaud delivers everything promised in his latest book 'One Knife, One Pot, One Dish.'
With more than 160 one-pot recipes, Stéphane pares down French food to its essential ingredients with dishes that even the most inexperienced or time-poor cooks will love.
"Oh, cooking? That's too complicated! Some might say this, but it is not so; 20 minutes in the kitchen at most, a pantry of easy ingredients – a board, a knife, a pot, a dish…This simple cookbook is for my friends, who don't know how to cook (and the rest as well)," Stéphane explains.
From a family of butchers and pig farmers in the Ardeche region of France, Stéphane is the Chef and owner of Villa9Trois in Montreuil, just outside Paris, as well as his latest restaurant, Tratar in London's Shoreditch. In 2005 he won the Grand Prix de la Gastronomie for his book 'Pork & Sons,' and has gone on to write several more widely acclaimed publications.
In this latest work, Stéphane demystifies good French cooking – preparing dinner has never been this easy, from dips and snacks to hearty vegetarian dishes, slow-cooked roasts and classically simple desserts, such as clafoutis.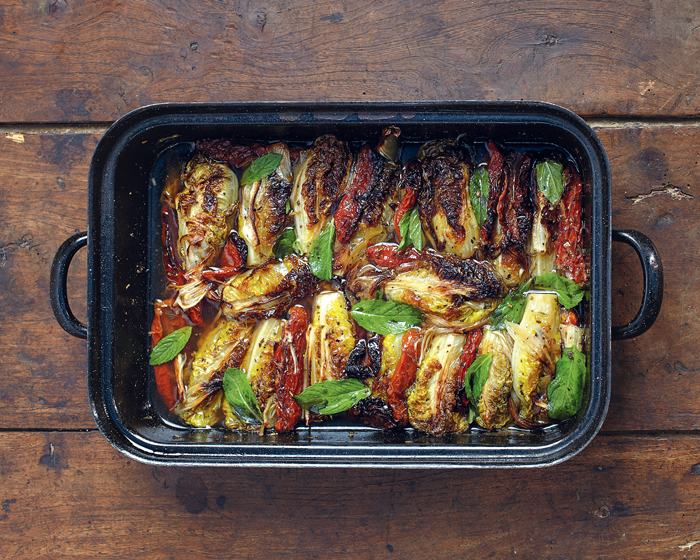 Let's start with baked lettuce and mint – with five minutes of preparation and 20 minutes in the oven, this heart-warming vegetable side requires one baking dish, one sheet of foil and a chopping board, all in accordance with the Chef's one-pot mentality. Combining cos lettuce with sun-dried tomatoes, vegetable stock, mint leaves and butter, this baked offering is an ideal accompaniment to any meat or poultry plate.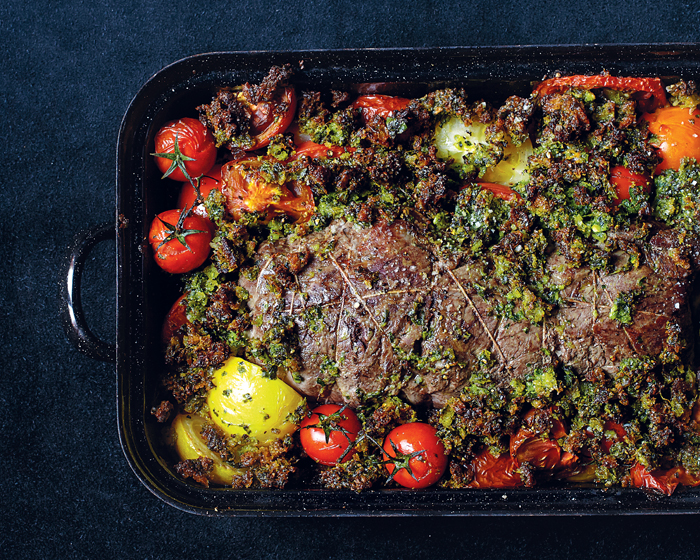 Speaking of meat, what's more French than roast beef a la provencal? Again preparation and cooking times are minimal – 25 minutes in total – with the end result a perfectly cooked piece of beef, topped with a crispy crumb mixture made from biscotte toast, garlic, French shallots and basil.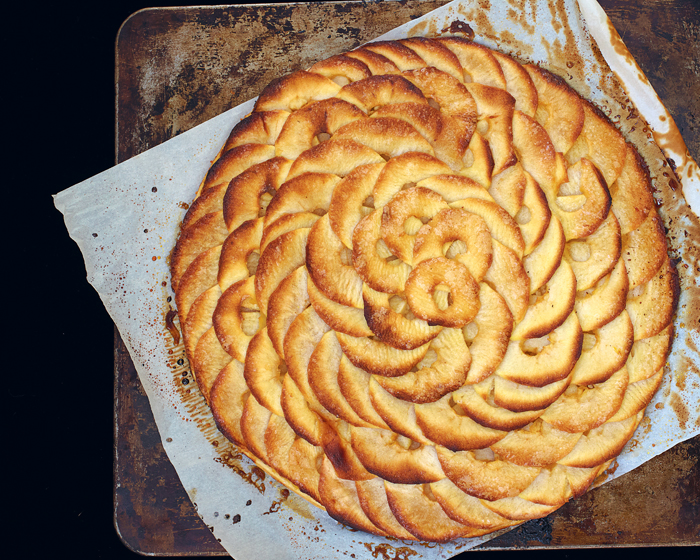 Desserts like the ultimate apple tart take a little more time in the kitchen – just over an hour – but worth the wait as a rosette patterned golden brown pie emerges from the oven and the smell of apples wafts in the air. Again all that's required is a baking tray, chopping board and apple corer.
From cheese to lamb shanks and semolina cake, readers will be wowed by wholesome, beautiful looking dishes that are sure to taste as good as they look. So grab a pot, knife and dish and start cooking…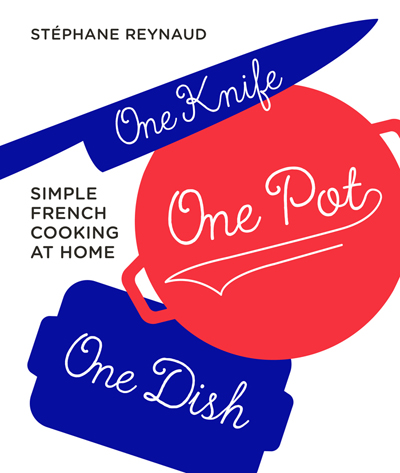 Images and recipes from One Knife, One Pot, One Dish Stéphane Reynaud, Murdoch Books, RRP $39.99 Photography by Marie Pierre Morel.