Walk with nature
Blooming in natural beauty, the small area of the ACT is home to a lone national park alongside a number of nature reserves full of diverse land, spectacular views and assorted wildlife. Get exploring and discover why the ACT is renowned for its outdoor spendor.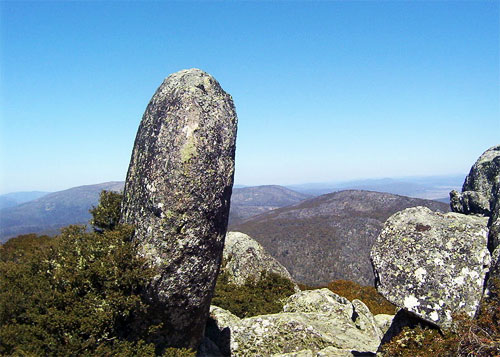 Namadgi & ACT nature reserves
The largest and most diverse of the ACT's nature parks, Black Mountain Nature Reserve is home to 5000 insect species, 100 bird species and 500 species of plants. Closely situated to the central business district of Canberra, Black Mountain rises 256 metres above Lake Burley Griffin, a forested region that runs for about 4.5 kilometers. With a range of walking and cycling trails, Black Mountain Nature Reserve has changing vegetation depending on your location, with the cool east side home to stringybark forests with drier vegetation on the western and northern slopes.
South of Canberra, the Namadgi National Park is situated in mountainous terrain, situated on the northern end of the Australian Alps. Snow falls, green valleys and bold granite mountains diversify Namadgi, which covers approximately 46% of the ACT's total land area. Additionally, this park stands of high importance to the ACT, its water catchment area supplying approximately 85% of Canberra's water. Be prepared to see eastern grey kangaroos, wallabies, wombats and ravens along your trek, alongside Aboriginal artwork dating back some 800 years. Added to the Australian National Heritage list in 2008, the Namadgi National Park is as rich in history as it is in beauty, which you can admire on your hike up Bimberi Peak, the highest mountain in the Australian Capital Territory.
On the fringe of Namadgi National Park, Tidbinbilla Nature Reserve is bursting with wildlife, combining the diverse habitats of wetlands and grasslands as well as wet and dry forest regions, complete with a panoramic view of the Tidbinbilla Valley. In order to discover an in depth experience of Tidbinbilla's history, ranger guided walks are available every weekend, as well as during school holidays. Within Tidbinbilla Nature Reserve, the Nature Discovery Playground is an area for children to learn the importance of nature through a series of hands on activities and attractions.
Find out more about Australia's natural beauty, here