Uncover Tasmania's backyard beauty
With forty percent of Tasmania protected in national parks and reserves, you're guaranteed to never be too far from nature's beautiful backyard. Tasmania has 19 national parks, of which 17 are accessible. Park passes are required for visiting and exploring the grounds, with all proceeds funded back into Tasmania's national park conservation and protection.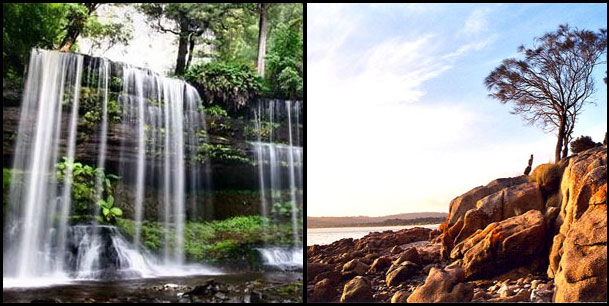 Where are Tasmania's national parks?
For an incredible national park to spend a couple of hours sight seeing, the Walls of Jerusalem National Park is situated next to Cradle Mountain- Lake St Clair National Park, full of jurassic mountain peaks, contrasting green plant life and clear, still lakes. One of the most impressive features in this park is the chamber created by the West Wall, Mount Ophel, Zion Hill and the Temple. The park and some of its features are named after the city of Jerusalem due to similarity in their physical appearance.
Beat known for two richly decorated limestone caves, Mole Creek Karst National Park is situated in the central north of Tasmania, a unique national park full of stalagmites, streams and a delightful display of glow worms. Made up of 300 caves and sinkholes, Mole Creek Karst National Park also has a number of underground streams and springs to explore and is the only national park in the state created specifically in order to protect the karst stone formations. Mole Creek has two main cave systems – Marakoopa and King Solomons Caves – the former holding the largest public glow worm display in Australia.
For a national park with attitude, the Franklin Gordon Wild Rivers National Park challenges you to a white water rafting adventure, situated in the state's southwest.
For more information on Australia's national park adventures, click here