Tacos, burritos, nachos and margaritas – if you don't like Mexican food then we've got some serious questions for you!
Taco Tuesday, Cinco de Mayo or just Friday night takeaway, we love the hit of jalapeno, chilli and salsa that epitomises our favourite Mexican dishes. Among the staples of this cuisine are beans and corn, used to make tortillas, tamales and dips; whether light and cheesy, zesty or spicy.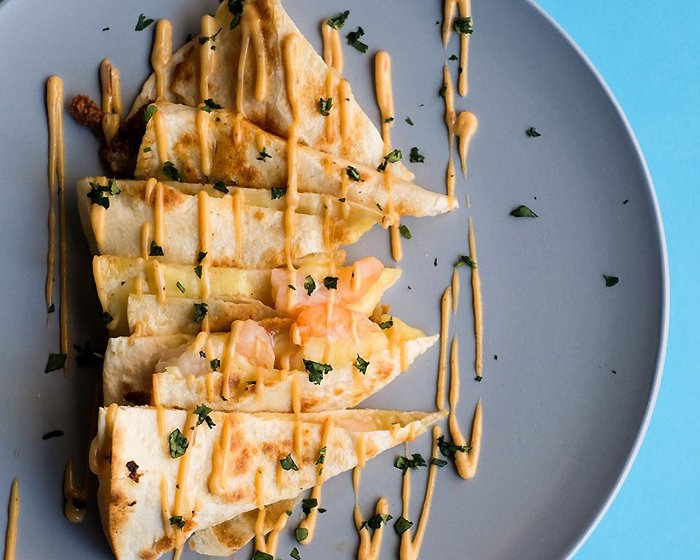 The word quesadilla roughly translates to 'little cheesy pastry' in Mexican Spanish and this recipe for chimichurri prawn quesadillas and chipotle crema is a perfect example of this meal that can be eaten with one hand. South of the Wall Chef Matty Perry butterflies the prawns lengthways and cooks them with chimichurri sauce before filling the tortillas with the cooked prawns and cheese, ready to be melted in a pan on low heat.
The quesadillas are then cut into quarters and drizzled with chipotle crema, garnished with chopped coriander, fresh lime and chilli. Celebrating all things south of the border, this fun and funky Richmond cocktail bar and restaurant oozes a laidback vibe with worn brick walls adorned with colourful Talavera pottery, while Donald Trump peers over the frontier wall to keep an eye on diners.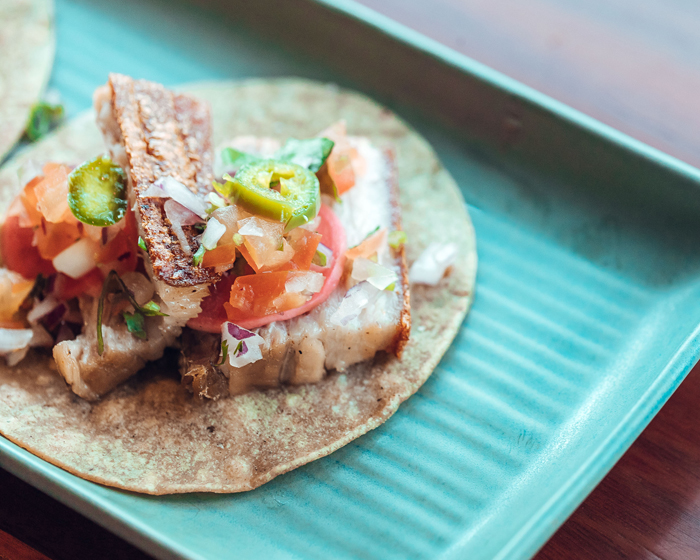 Crispy pork belly with tequila BBQ sauce by Chef Tim Christensen is a great way to cook pork as it gives you crispy skin while keeping the meat nice and moist. The tequila BBQ sauce can be used as a base or topping for a range of different dishes; at Alma Avalon, it is used as a sauce for crispy pork tacos to cut through the richness of the meat; but you could also put it on a bacon and egg roll in the morning, a cheesy BBQ quesadilla, or even as a marinade for chicken.
With a focus on fresh, locally sourced seafood and organic wines, this trendy Avalon restaurant is turning heads with a casual dining vibe in keeping with Sydney's northern beaches coastal lifestyle. Drop by and chill out indoors or sit on the verandah while sipping a mojito and wrapping your hands around pork belly tacos with pickled red radish, jalapeno salsa and avocado crema.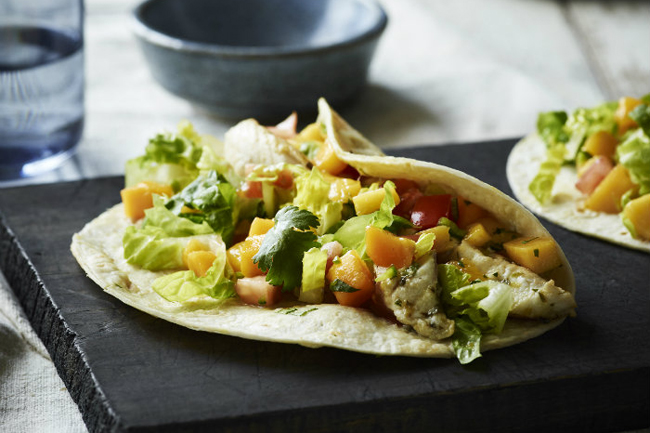 A light mixture of fresh fish and exotic mango salsa wrapped in a corn tortilla is sure to be a hit at your next Mexican fiesta. Try this recipe for fish tacos with fresh mango salsa and let your amigos put their dinner together themselves at the table by serving the ingredients in separate bowls.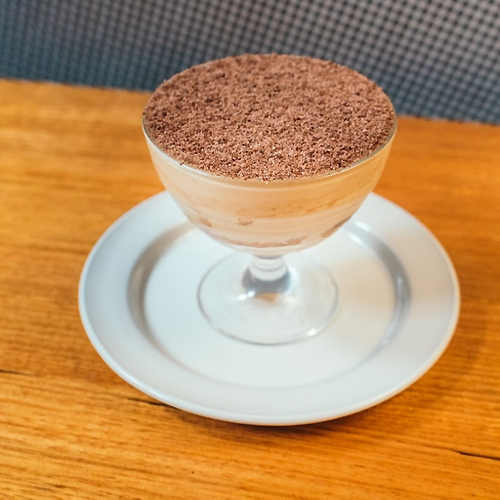 Like all good things, a table at Mamasita in Melbourne's CBD is definitely worth the wait, as is Chef Raymond Chi's recipe for Mexican tiramisu. This hugely popular eatery has been described as Melbourne's first true taqueria, with a creative menu that plays on authentic Mexican flavours in feasts that come fresh and far from cliché.
A Mexican twist on a traditional tiramisu, with mascarpone, coffee-soaked corn cake and Anejo tequila, this dessert makes for a dynamic taste sensation to get your groove on at your next dinner party. Hold on to your sombrero, this one is sure to get your amigos in the mood for celebrating Cinco de Mayo every day of the week.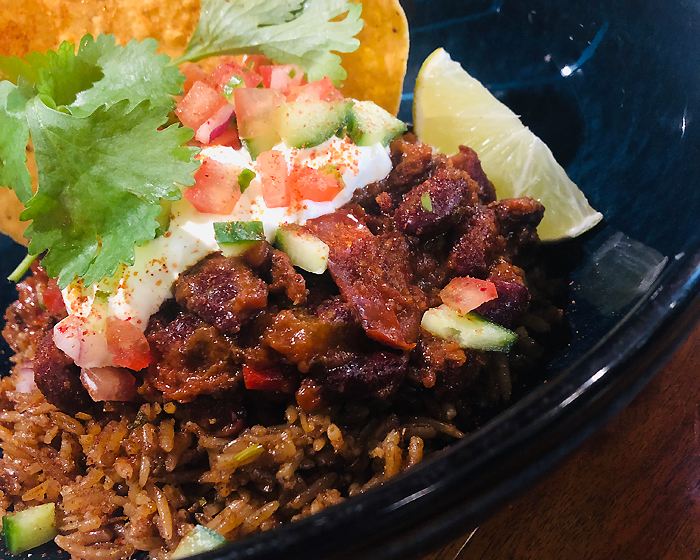 Nothing says hola Mexico more than chilli con carne and Chef Chelsea Robb-Sims gives us a recipe that is sure to become a firm family favourite to curb cravings for Mexican fare. Vibrant Victor Harbor hotspot Loco Mexican brings a fiesta of flavours to diners with as much as possible made inhouse from smoked meats to pickled vegetables, spice mixes and sauces, as seen in this chilli dish.
Dried or canned red kidney beans can be used, just be aware if using the dried variety, they need to be soaked overnight in a large container of water. Chuck steak and chorizo give substance to the chilli sauce, made from tomatoes, onions, garlic, capsicum, paprika, maple syrup and apple cider vinegar; best served with steamed rice, a dollop of sour cream, torn fresh coriander, tortillas and lime.