Experience Australia on a wild ride
Want to ride the windy Australian roads with a great leather jacket and the wind running through your hair? Why not be a one man gang and experience Australia's great outdoors via motorbike? A fast paced adventure for traveller's looking to cruise freely and travel lightly, Australia has a range of motorcycle hire, available for either one way or all round trips. Motorcycle tours are not luxurious, but provide a unique way to experience the Australian outback.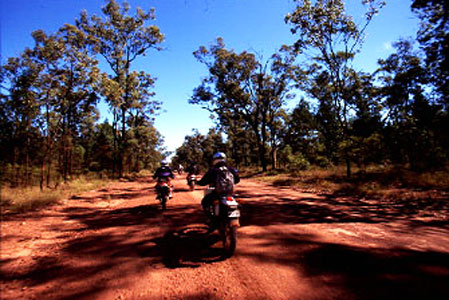 Motorbike tours in Australia
Each state in Australia offers a variety of motorcycle tours that range from a period of 2 nights to 16 days. For the most part, Australian motorcycle tours pride themselves on showing you routes off the beaten track in order to experience the road less travelled so be prepared for all conditions, terrain and adventure. If biking through the outback is not for you, a variety of motorcycle tours are also available that stick to the main roads, where you experience the fresh salt air of the Australian coastline.