By Leigh O'Connor.
In Australia, the birth of the mid-Winter celebration reportedly originated in the 1980s in the Blue Mountains region of New South Wales, where visiting Irish tourists saw snowfall and were reminded of Christmases spent back in Ireland.
Feeling homesick, they convinced the owner of the Mountain Heritage Hotel to throw an event called 'Yulefest', to celebrate Christmas the way they remembered it. Word spread like a bush fire and soon all of the Blue Mountains region was joining in.
We all agree that 12 months is way too long to go without a bit of Christmas cheer and if the Americans can have a white Christmas, then we want one too…or maybe grey!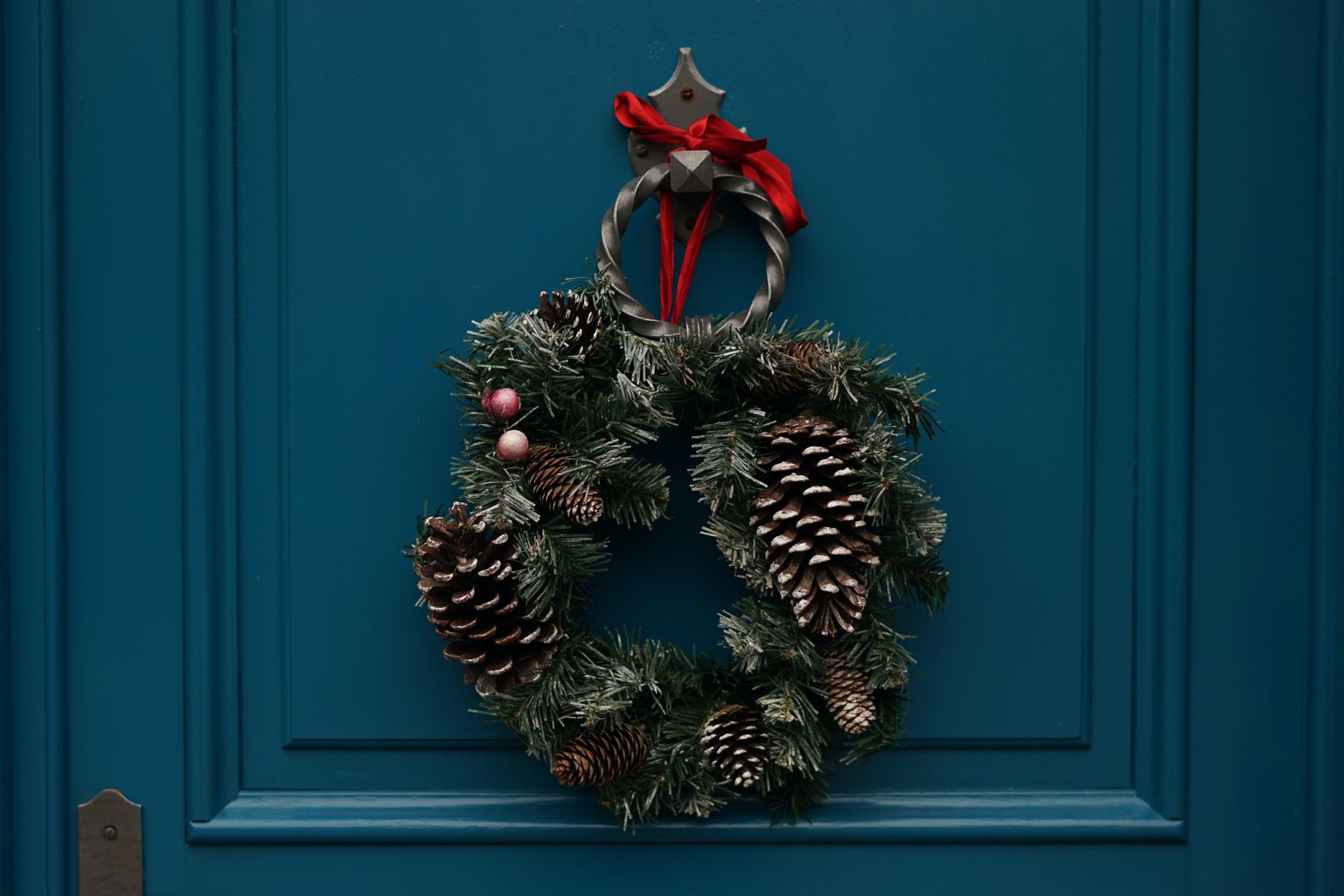 So, grab your family and friends this July and throw a traditional festive dinner – it's also the perfect excuse to bring out that new Christmas sweater, that's sure to turn a few heads.
Kick start your celebration with this salmon souffle, an ideal rich and warming dish for a chilly Winter evening, best paired with a glass of Riesling. The salmon is poached first and then flaked into the souffle mix, topped with gruyere cheese, fresh dill and parsley.
No Christmas dinner would be complete without a roast, or leg of ham. We have two recipes for you – sure to bring ooohs and aaahs to the table, when you bring in the serving platter.
Maggie Beer's roast leg of Suffolk lamb is about as traditional as it gets, served with a green olive tapenade and labneh. Maggie suggests removing the lamb from the refrigerator a couple of hours before cooking, to allow it to come to room temperature.
Make incisions into the skin and insert garlic slices, then rub liberally with salt and roast in the oven; once cooked to desired pinkness, leave the lamb in the oven for 30 minutes with the door ajar. Once removed, pour the pan juices into a tall jug and allow the fat to solidify, so you can skim it off; then add verjuice and simmer in a pan to serve as a jus.
The flavour of the Tropics is on show in Tom Swapp's rum, pineapple and palm sugar glazed ham – using fresh pineapple juice, tamarind, chilli, ginger and dark rum, to make the sticky and delicious coating, that gives way to slice after slice of our favourite Christmas meat.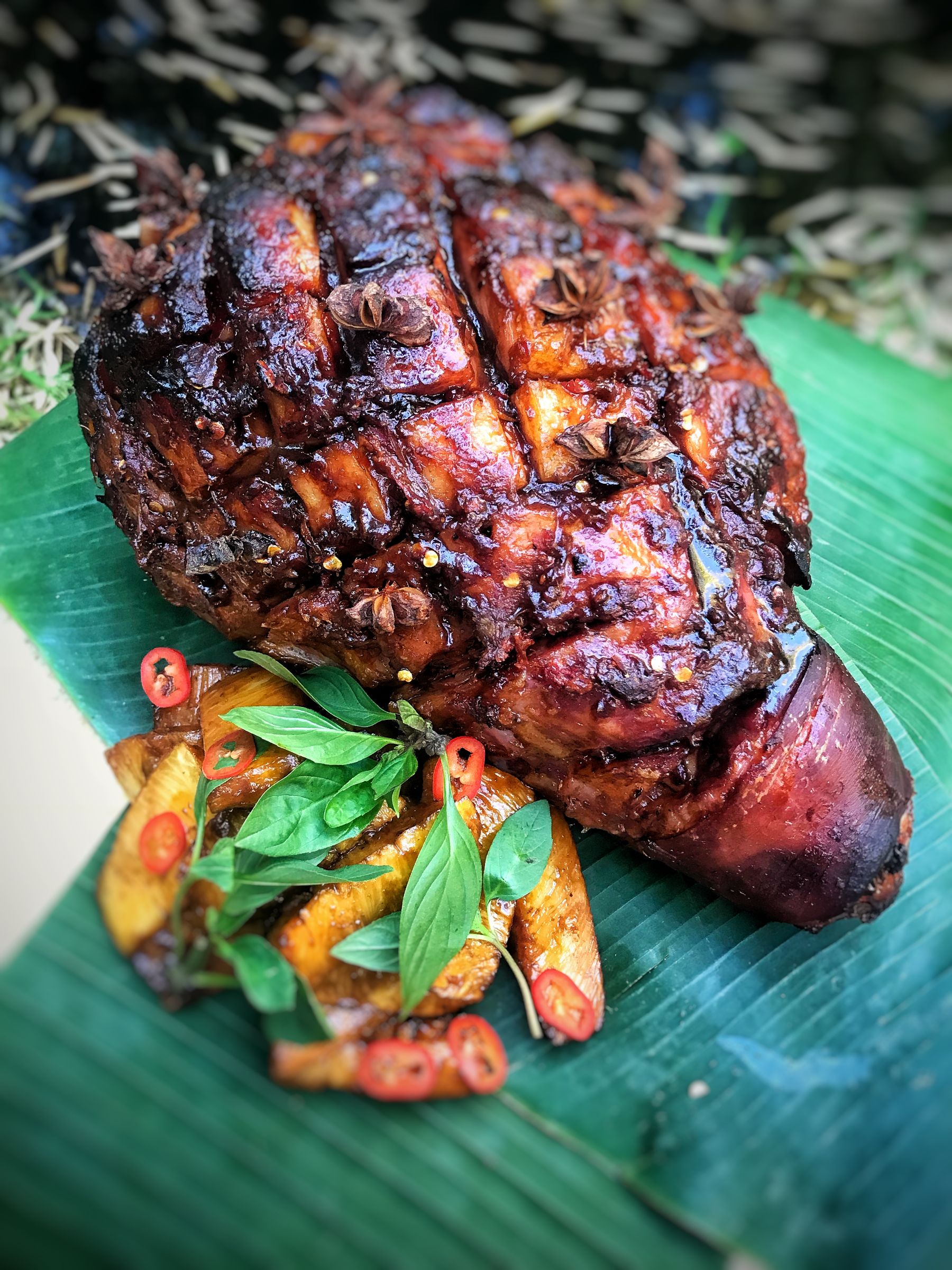 Try this dish of Hasselback potatoes with kale, beans and pesto as a great side for either main. These baked potatoes are cut about halfway through into thin fan-like slices and cooked until they are crispy on the outside and tender on the inside.
Originating in Sweden, the potatoes get their name from Hasselbacken, the Stockholm restaurant where they were first served.
Fruit mince and Christmas go hand in hand…here's a different take on the humble fruit mince pie, that is scrumptious served with a big, thick dollop of cream. Fruit mince crumble slice will put smiles on family dials as it arrives at the table; it is best to make the fruit mince the day before, then add to the top of blind-baked short pastry and sprinkle with buttery, brown sugar and cinnamon crumble.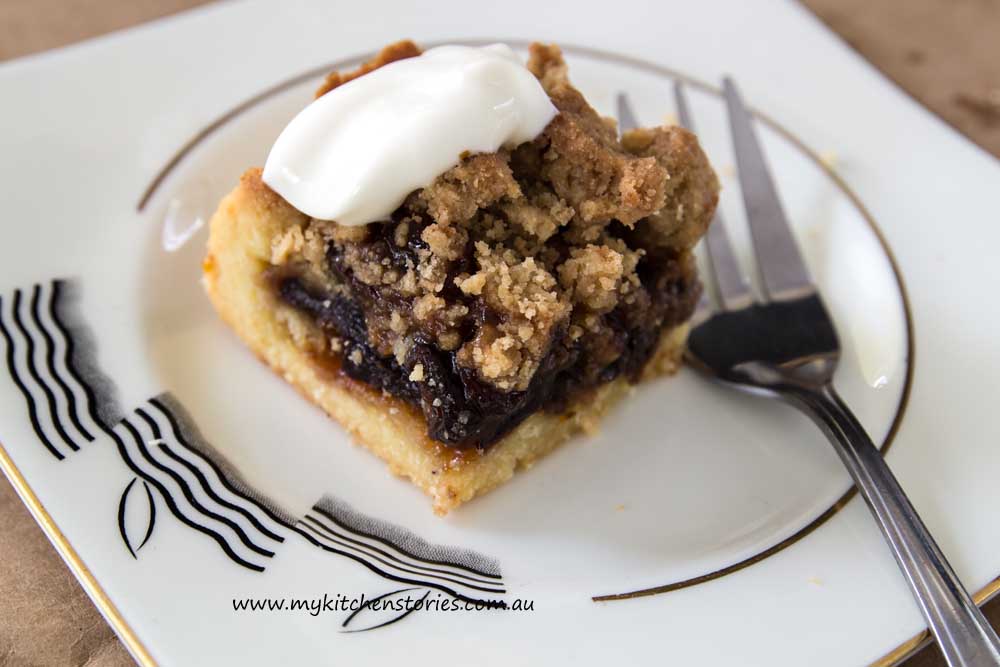 Got you in the mood for Christmas in July? Go for it…