By Leigh O'Connor.
Cappuccino – where have you bean all my life? To celebrate National Cappuccino Day on Sunday, November 8 we asked co-owner of
Old Quarter Coffee
Amelia Hicks, how to make the perfect cup of Joe.
Along with Yosir Le Cerf, Amelia established the Ballina coffee merchant three years ago with a mission to deliver the highest quality, specialty coffee, purchased straight from the farmers who grow it.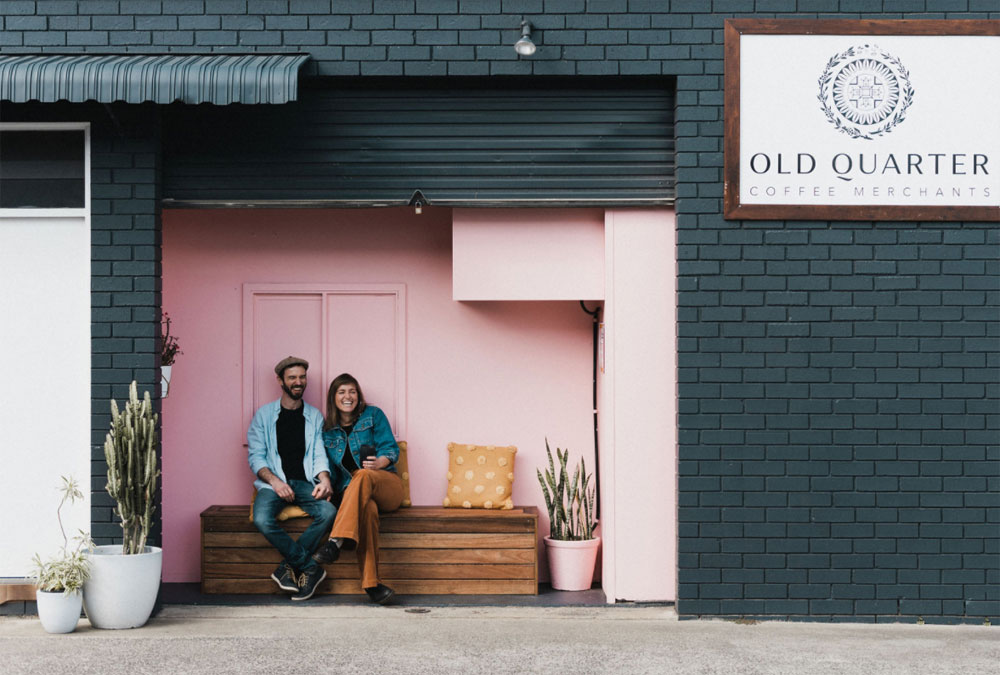 Yosir and Amelia from Old Quarter Coffee.
Amelia says the way coffee is roasted and served has undergone much evolution in Australia during the past two decades, with this country being viewed as one of the most influential in pushing the specialty coffee movement forward.
"This means we now have the luxury of having our own flavour profile preference. Our palates have evolved away from robust, smoky bitter flavours to a myriad of different flavours found in good quality coffee," she says.
"Basically, we're spoilt for choice and we think that's great as when choosing a specialty coffee and brewing right, you are highlighting the flavour in a way to pair best with milk, or showcase a farm or growing region."
Traditionally, cappuccinos are designed in a way that serves up a rich coffee flavour, with a touch more microfoam than a latte or flat white…it's about layers.
Amelia says today most cafes are using less and less foam, with the ratio veering closer to a latte. The industry is focusing on producing quality microfoam, rather than quantity, to create a better flavour experience, as well as some better latte art.
"The common and defining feature we have on our cappuccinos in Australia, is the addition of chocolate of top of the cup. This isn't always commonplace around the world, but it's definitive here in Australia."
When beginning your journey towards making a delicious cappuccino, start with a coffee that has more balanced flavours – medium rather than high acidity, with a focus on body and sweetness.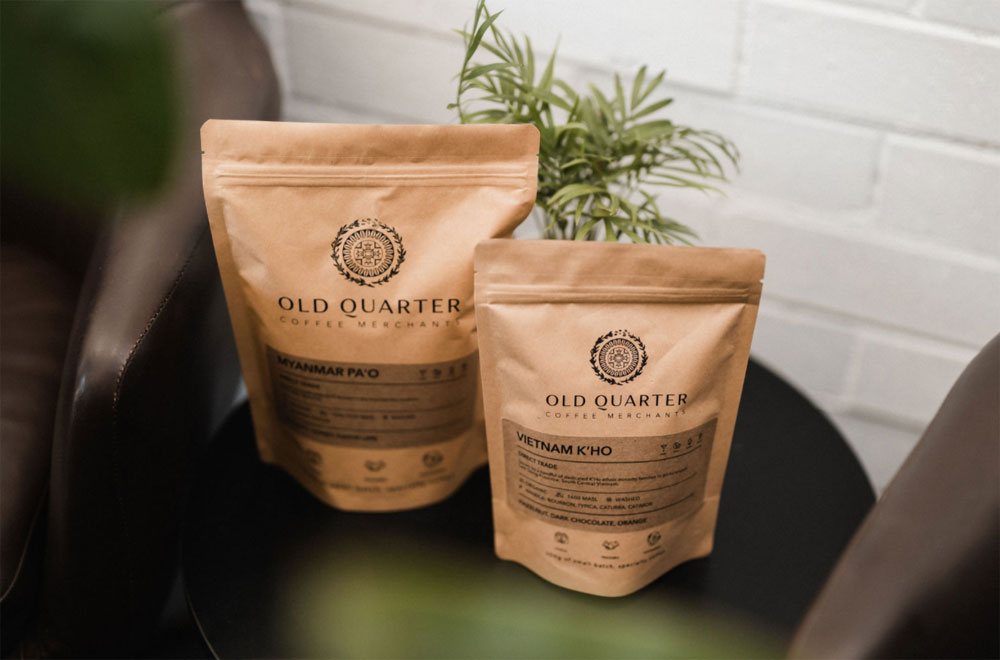 Speciaty coffee, straight from the grower.
"A medium roast is the safest bet and generally the preferred roast profile in Australia to go with milk-based coffees," Amelia explains. "This will give you some of the unique and nuanced flavours of the coffee, while not being too dark and uninteresting; or the opposite, being too light and diluted.
"My go-to crowd pleaser milk coffee for the perfect cappuccino would be one of our Sumatran coffees as a single. These coffees have a beautiful body and sweetness that pairs well with milk and sits well with most palates."
For something a little more vibrant, Amelia suggests coffees from Vietnam and Myanmar – or grab a blend that has been designed to be a good all-rounder and will make an epic cap.
To create the best microfoam, first start with a good quality espresso machine with a steam wand that delivers at good consistent pressure. Fill your milk pitcher to just below the pouring spout; make sure your wand is clean and purge it before beginning
.
Place the steam wand into the jug so that the tip just submerges; don't go too deep or shallow, as this will create issues. The tip should be in the centre of the jug, but just slightly off to the right or left, so the milk can create a whirlpool, once the steam is on.
Turn steam on - listen to air being injected into the milk, a short 'tsk tsk' sounds should be heard -having control here is import so as not to let too much air, or too many big bubbles, into the milk
.
"Once you have injected enough air into the milk (this should only take a few seconds), raise the jug just enough to further submerge the tip of the steam wand and stop any more air being injected into the milk," Amelia explains.
"During this phase your milk will be spun in a whirlpool-like fashion, we are now creating beautiful fine microfoam. Once the desired temperature has been reached, turn off the steam, remove the jug, purge and clean the steam wand. Voila!"
So don't pro-caffeinate, get your daily cup of coffee through whatever beans necessary!