Are you always on the lookout for a new café or restaurant to indulge yourself, family and friends?
No sweat…we have you covered! Every week AGFG will aim to let you know what new venues have opened in your area and why you should give them a try.
You can help too – just click
here
to email our PR team and let us know of a new eatery in your suburb so we can inform everyone and help these establishments thrive and survive during pandemic times.
Convivial gastronomy on the Goldfields is what you'll find at French bistro
Table et Terroir
on High Street in Maldon. Bringing a slice of France to regional Victoria, Chef Cedric Bricnet – who is originally from Lille – and partner Clare Shamier mix good food with good company at this restaurant, where cosy tables offer glimpses of the countryside through windows and artwork adorns the walls.
Why should you drop in for a meal at Table et Terroir? Here are three good reasons:
What's your most popular dish: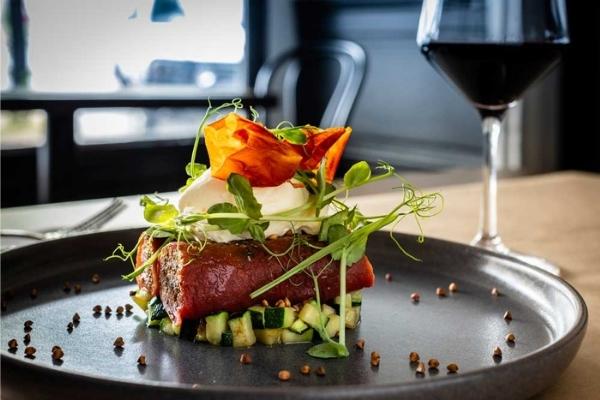 We're really excited about our Summer menu and in particular the lamb and tomato cannelloni. We offer two textures of the lamb - classic medium rare for the loin - and to bring something a little different lamb bacon, which brings a nice smokey char-grilled flavour to the plate.
The tomato cannelloni has also been a hit as I replaced the traditional pasta shell with locally sourced, seasonal tomatoes from Carisbrook and these have been stuffed with a special tomato concasse.
Folks have been loving all the interesting elements and quite a few have jokingly asked us if it's okay for them to lick the plate clean - which we encourage wholeheartedly - enjoying your food is our goal!
What's your point of difference:
As we're also focused on achieving zero wastage, I dry the tomato peels and offer them up as a crispy tomato cracker. Same thing for our beetroot mille feuille, where I use all the trim and then make a beetroot and olive oil dressing.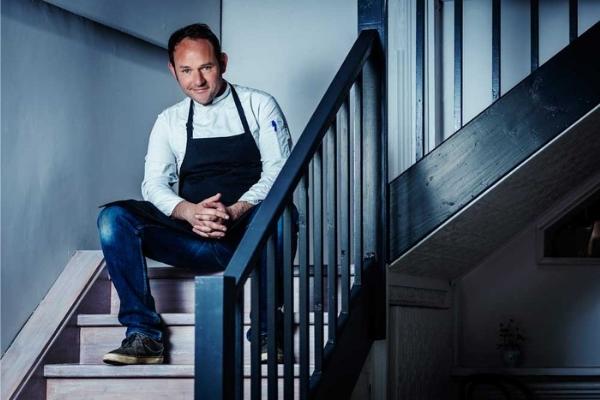 What is a fun fact that not many people know about the restaurant?
Something that folks also may not know about us, is that we like to deal directly with farmers and primary producers. This has been such a great experience, getting to meet the small-scale producers, meeting our meat even; more importantly understanding how they produce their excellent products.
The terroir of our produce is integral to our vision and being able to be on the land it's produced has been a fantastic canvas for us to imagine new flavours and possibilities - as well as meeting some really fantastic people, doing really cool stuff up here in Central Victoria - we really are in a special part of the country.