By Freya Ensbey.
There would be a small minority of people in this world who could claim they don't enjoy pizza, however there is still a vast majority out there who still seem to believe that "pizza" comes in a frozen box to be placed in the oven for defrosting, and topped with store bought, processed and artificial sauces, making the Italian Nonna's the world over hang their heads in shame.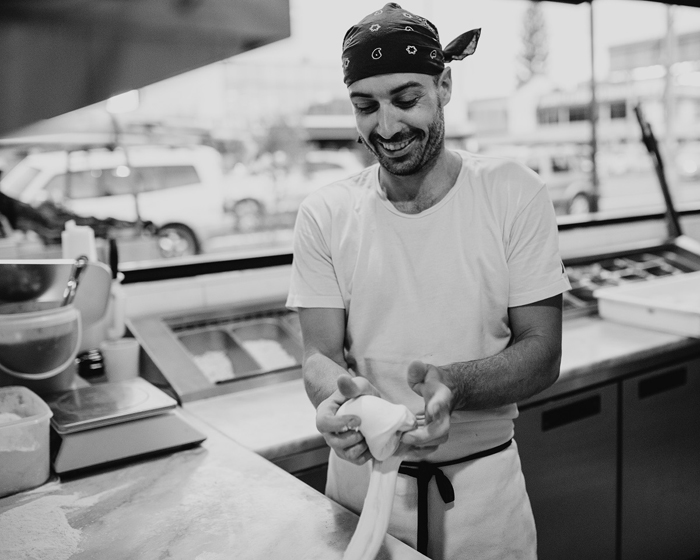 Balboa Italian's Pizzaiolo, Luigi D'Agostino.
One Italian restaurant which has held a fierce loyal following since opening its doors in 2016, creating a weekly pilgrimage for those from the motherland and flavour enthusiasts alike, is Gold Coast's own slice of authentic Italian, Balboa Italian.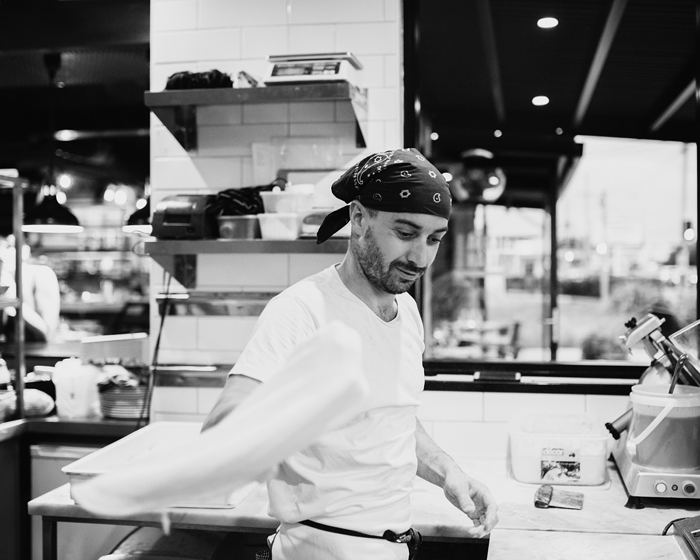 Luigi spreading the dough.
Encompassing an ultra-chic fit out of industrious grandeur, Balboa creates a modern arena for diners to experience authentic tastes. An open air kitchen situated near the front door exposes the busy happenings of organised service chaos, with a traditional wood fired pizza oven watching over the space as though the worn in godfather of the restaurant.
Turning out pizza after pizza with each service, the classics are reinvented here with topping options like the tomato based Gamberi Piccanti with local prawns, tomato, mozzarella, garlic, chilli, olive oil and rocket.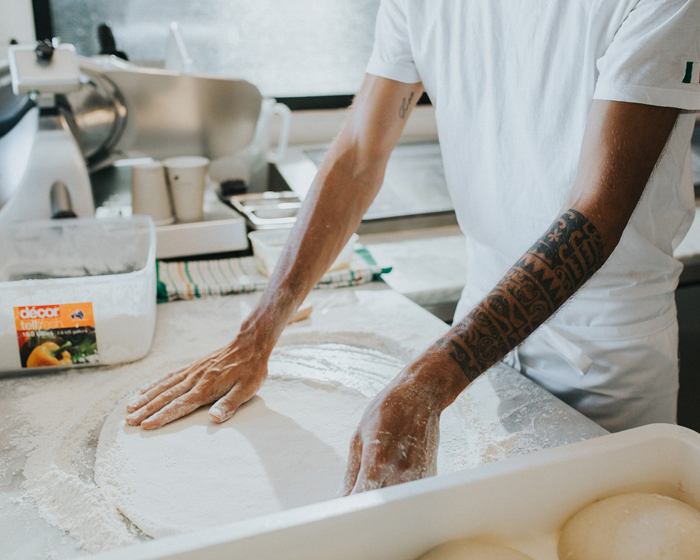 Luigi stretching the pizza dough.

Balboa's pizza Chef Luigi D'Agostino, uses a simple, yet meticulously measured recipe to create each circular masterpiece, ensuring each pizza arrives at the table with the same chewy centre and hints of a charcoal crunch from the crust each and every time.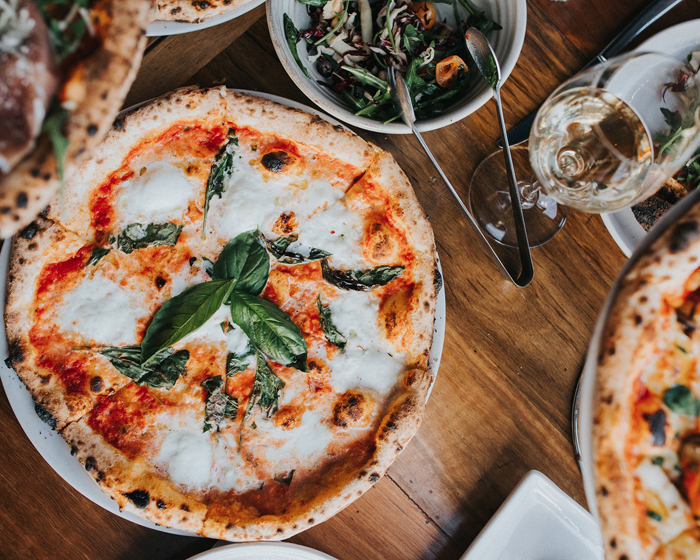 Balboa Italian's Margherita Pizza, make it yourself with Luigi's recipe below.
Luigi explains to us that using fresh is always best, and cuts no corners by making each pizza dough and rich sauce entirely from scratch. Making 8 pizzas, approximately 48 slices, the perfect amount for a dinner party, his recipe for The Perfect Italian Pizza will have you known amongst friends as the pizza master.
As for Luigi's top pizza making tips? Ensure your water temperature is around 4 degrees for a fluffy, lighter dough, keep things simple with just a few toppings instead of piling it up and use Buffalo mozzarella mixed with a touch of Parmesan for the perfectly cheesy finish.
For those who find themselves on the Gold Coast or are expected to make a visit soon, be sure to book yourself a table at Balboa Italian in Palm Beach and sample one of Luigi's creations for yourself.