By Freya Ensbey.
Inherently part of everyday life, wine is just as crucial to the culture of Italians as is the tomato or pasta.
One restaurant bringing this ethos to the shores of our country is Ormeggio at The Spit, Sydney's luxurious restaurant perched regally above d'Albora Marinas at The Spit in the prominent suburb of Mosman.
Headed by Executive Chef Alessandro Pavoni, hailing from Brescia in Italy's North and having fronted various Michelin Star venues, with the likes of La Rotonde in France and Villa Fiordaliso on Lake Garda, Pavoni has crafted a poised, yet modern Italian menu with meticulously styled dishes.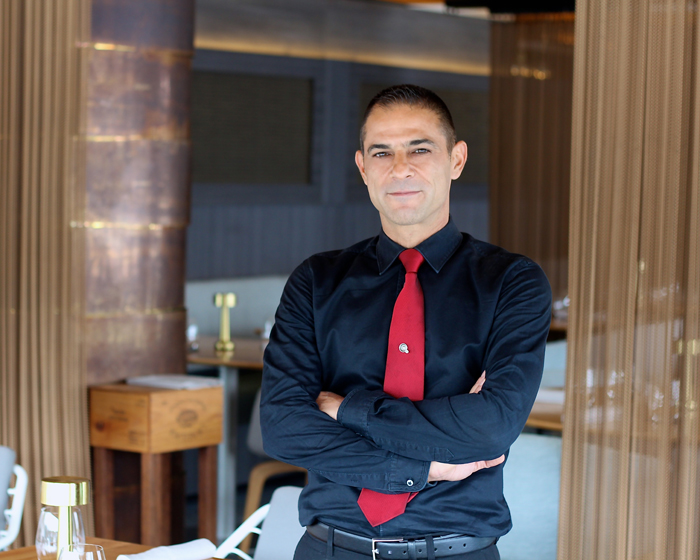 Ormeggio's Head Sommelier, Alessio Domenici.
Working closely with Pavoni and his kitchen team is Ormeggio's Head Sommelier, Alessio Domenici, overseeing the execution of a perfectly paired wine menu on offer to complement each element of an Ormeggio meal, creating a memorable experience.
We sat down with the extremely passionate and knowledgeable Domenici, speaking about his Italian Father's influence on his love of wine, how he came to such success in the industry and his opinion on many common wine tasting and pairing queries.
How did you get into the field of wines within the hospitality industry?
In the early 2000s I attended a course in Rome to attain a professional Sommelier qualification, this was the first step for me in the field of wines within the hospitality industry. To be honest, wine has always been part of my life; I inherited my passion for exciting wines from my Father and his cellar full of fine bottles.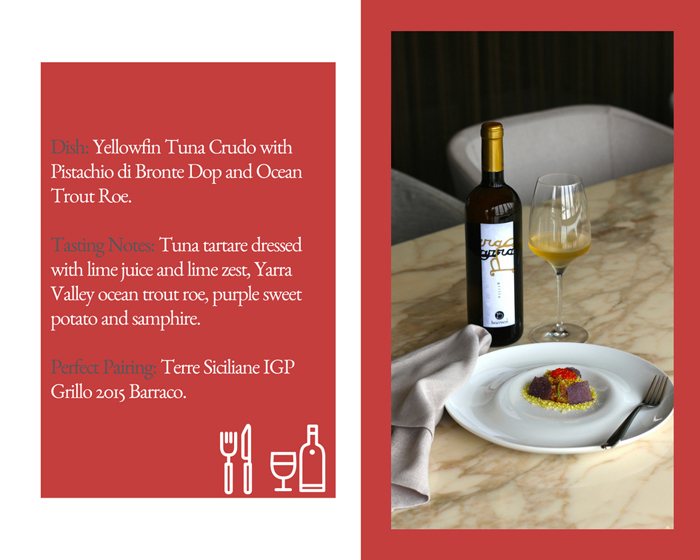 What do you find is the biggest mistake you have found diners make when ordering a wine to accompany their meal?
The most frequent mistake made by diners is to accompany desserts with dry wines (whether they are red or sparkling wines), which in my opinion ruins both the taste of the food and wine.
Another quite frequent mistake is to request wine to be served at a temperature other than the optimal temperature for a particular bottle. I believe that we cannot decide the serving temperature of the wine, but it is the wine itself that imposes it.
Of course, in the end the best food and wine pairing is always to eat what you like to eat and drink what you like to drink! A sommelier's job is to be able to advise and recommend best practice but never to lecture.
What are your golden rules to stick to when matching wine with a dish?
In my opinion it is extremely important to listen to the suggestions that the dishes' place of origin gives us: I refer to what is commonly called "regional pairing." Often the wines of a region are created to accompany the dishes of their local cuisine, for us this is a big help when choosing wine. The best pairings happen when food and wine come together in a perfect marriage, enhancing and supporting each other, and in fact making both taste better than they would by themselves.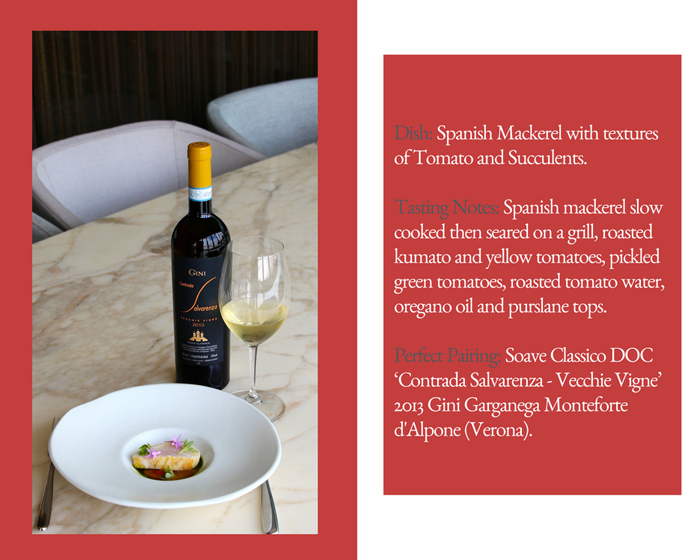 We always hear how important it is to age a good wine, how does this process affect the end taste?
The right level of aging wine is fundamental for all wines. The right time to open a bottle of wine is not always easy to decide, there are wines that are expressed to the maximum in their youth, and others that need more time to achieve balance and harmony, even the seasonal trend of the vintage influences the evolutionary state of a wine. In the end the choice of the "right time to open" requires great experience and knowledge and is often extremely important influencing (in a decisive way) the final taste of the wine.
What do you look out for in a premium wine?
This is a definition that I do not like very much because it is commercially used to identify expensive wines – in my opinion, a wine of superior quality must have a close correspondence between taste and smell; it must speak of the place where it is produced and the vintage of the fruit; it must correspond to the typology; and it must excite me!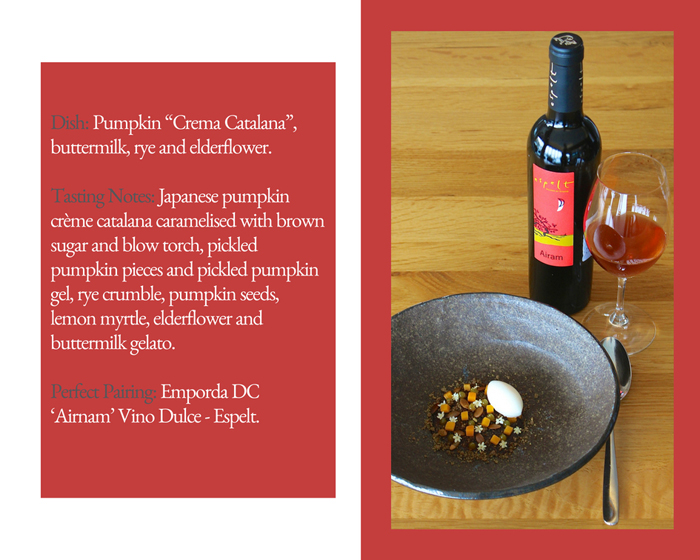 Does the shape of the wine glass make a difference with the overall taste in wine?
It has been proven that the shape of the glass from which the wine is tasted influences the perception that one has of the wine itself. Each type of wine glass is designed to let us appreciate the wine in its entirety, taking into account its type and characteristics. You can test this out yourself next time literally by using 3 different glasses that you have at home, pouring whatever wine you are drinking into each one and witness the completely different flavour each one offers you. It's quite amazing actually.
If you had to choose one last bottle of wine to enjoy for the rest of your life, what would it be?
Definitely an exciting natural wine like:
Toscana Sangiovese IGP 2001 – Case Basse di G Soldera Sangiovese Grosso – Montalcino (siena)
We currently stock the 2013 vintage of this particular bottle at Ormeggio but it's pretty limited stock!
Left musing by the infectious fervour of Domenici, we took the advantage to get an insight into the wines he would pair with three of Ormeggio's most popular dishes and their challenging bold flavour notes. For those who wish to create a little Italian amorè in their own kitchen, why not try your hand at Chef Alessandro Pavoni's elegant Yellowfin Tuna Crudo, Pistachio and Ocean Trout Roe recipe.