This time of the year is one of our favourites, where we celebrate all things Italian in the lead up to Italy's National Day on June 2. Be enamoured with some of our favourite recipes from MasterChef finalist, Laura Cassai to Lombardian favourites from Alessandro Pavoni and Roberta Muir.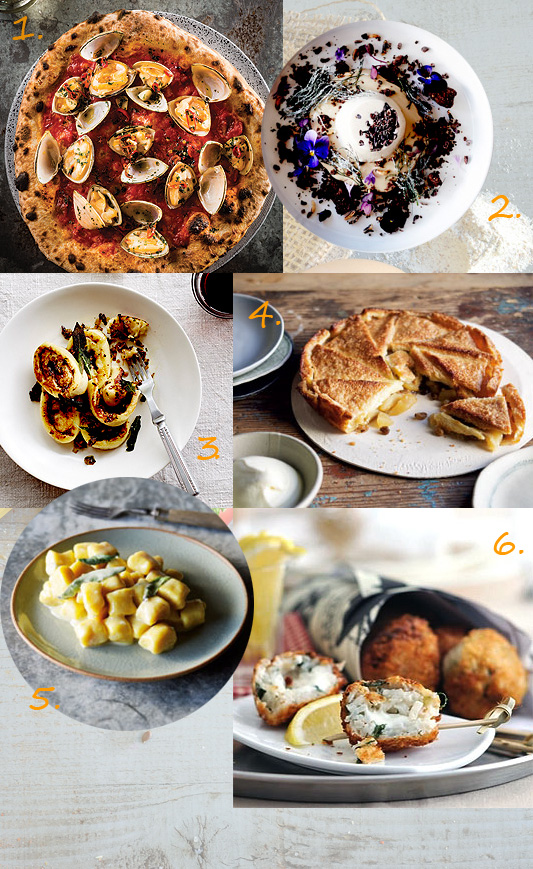 1) Delve into Johnny Di Francesco's pizza con vongole from his book "World's Best Pizza."
2) Laura Cassai's creative flair was one of the reasons the MasterChef judges fell in love with her cooking, and this recipe of Chestnut Forest "A Modern Tiramisu" is a culmination of all her creativity in one dish.
3) Everyone loves the deliciously fluffy texture of gnocchi and Laura's rolled gnocchi with porcini mushrooms, caramelised onions and crispy sage epitomises the words, "like eating a cloud."
4) The second-most populous city in Italy inspires this delicious Apple Pie recipe by Alessandro Pavoni and Roberta Muir.
5) Gnocchi, gnocchi, gnocchi – it's the epitome of delicious Italian cuisine and we couldn't go past sharing this recipe for pumpkin gnocchi with gorgonzola sauce by Alessandro and Roberta.
6) A classic Italian appetiser, arancini, is a delicious deep fried morsel of risotto rice.