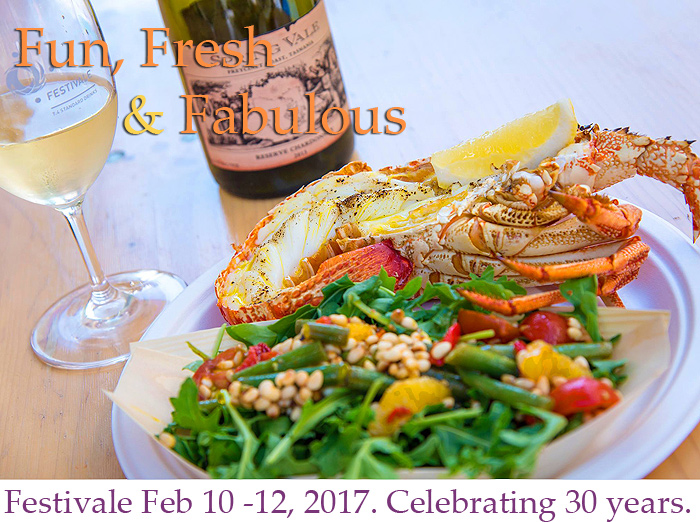 Image: Spring Vale Wines and the Vineyard Seafood Restaurant will be back again in 2017, they will provide wine matched food offerings, including Tasmanian scallops, crayfish and mussels.
Festivale, Northern Tasmania's premier food and wine festival is preparing for the arrival of thousands of wine and beer lovers, foodies and families who will flock to Launceston City Park from 10-12 February 2017 to indulge in the state's finest.
Festivale will host over 75 exhibitions from local food, wine, beer and cider artisans for visitors to indulge in at the event's 30th year.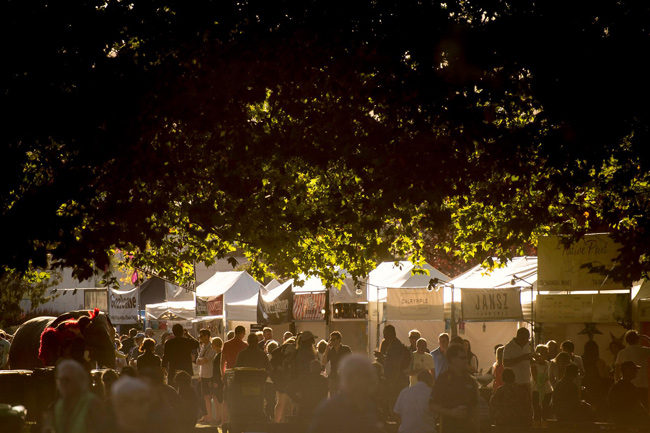 Festivale Chairman, Lou Clark says this year's festival will be bigger and better than ever before.
"In addition to showcasing some of the best food, wine, beer and ciders produced in the state we have guest Chef Simon Bryant, Adam Brand performing Friday night and a double billing Saturday night with The Badloves and Taxiride to take the Festivale experience to a whole new level," said Ms. Clark.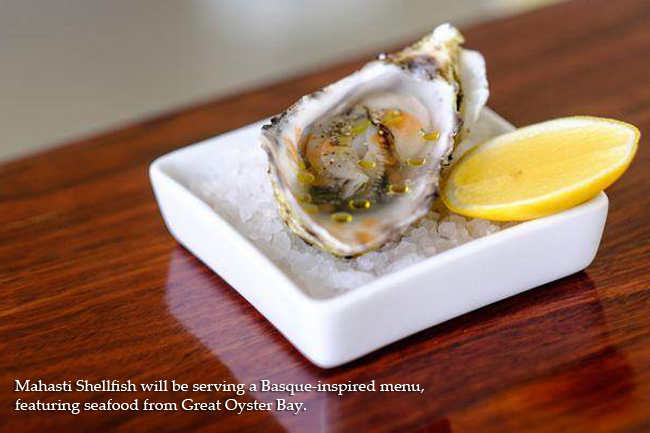 This year's Tamar Valley Wine Route Master Class program is sure to please wine, beer and cider lovers.
Indulge in chocolate and wine, beer and cheese, champions of the Tasmanian Cider Trail and the best of the best from the 2017 Festivale Wine Awards with some of Tasmania's best known, brewers and wine makers and experts: Dr. Andrew Pirie, Apogee, sommelier James Welsh, James Boag head brewer Nathan Calman and viticulture and oenology researcher, Dr. Fiona Kerslake.
In a lunch not to be missed, Simon Bryant, co-host of ABC Television's "The Cook and the Chef" will collaborate with Stillwater Executive Chef, Craig Will on the design of the menu for the annual Festivale Lunch at Stillwater on Friday 10 February.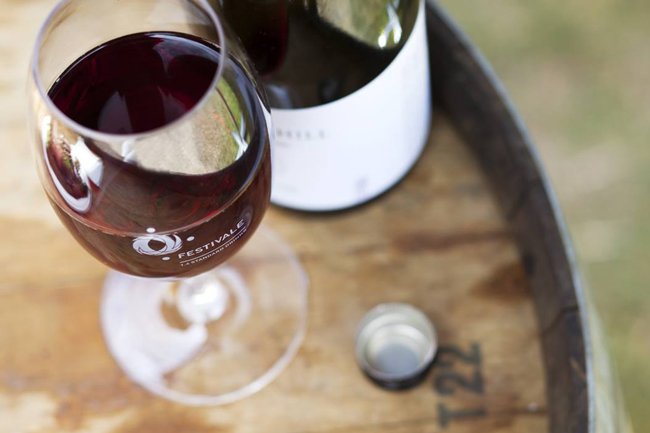 Using the best of Tasmanian produce, Festivale will also feature three one hour cooking demonstrations in the John Hart Conservatory on Sunday 12 February. Simon Bryant, Craig Will and Fiona Hoskin, formerly of Fee and Me fame, will share their culinary secrets and experiences with audiences while demonstrating their skills in the conservatory kitchen.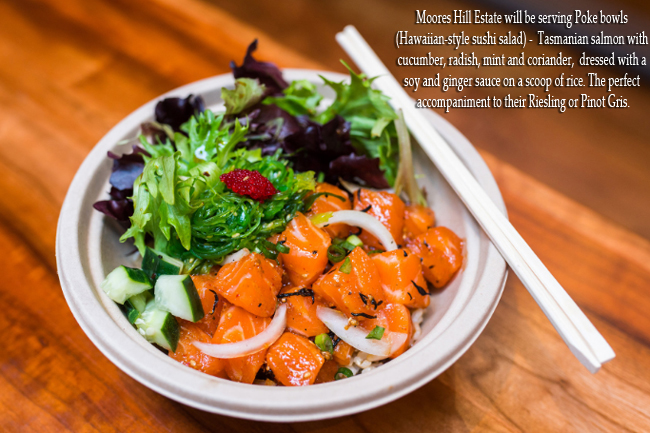 Kids will love to get involved in the all-day activities and workshops in Kids Kingdom, all while being entertained by the Drumming Monkeys on the acoustic stage.
Festivale's outdoor theatre will feature a non-stop local and interstate entertainment line-up from two stages around the park throughout the weekend. Look out for Fresh Comedy on Friday night on the acoustic stage as well!
Dance, roving performers and international street theatre return along with Tony Rooke's Tiny Top to present a full program of non-stop entertainment.
Entry tickets include access to live music on two stages, cooking demonstrations, roving and busking entertainment and free kids' activities.
Find the full program HERE. There's also a really neat interactive map HERE, which will make planning out your day a piece of cake.
Festivale, Launceston City Park Opening Hours:
Friday February 10: 5.30pm until 10.45pm
Saturday February 11: 11am until 11pm
Sunday February 12: 10am until 4pm
Entry:
Adult 15+ Friday night $20
Adult 15+ Saturday $25
Adult 15+ Sunday $15
Children 10-14 $7.50
Children 9 years and under free of charge if accompanied by an adult.
Event tickets will also be available at the gate. See HERE to purchase online.