A culinary divide between the North and South.
Many Australians absolutely love, crave and create Indian curry, but did you know there is quite a difference in the traditional dishes depending on what region you are in? Location, temperature, produce availability and even religion affect the development of cuisines over time and this can still be seen in original dishes today. Check out the cuisines known to the north, then scroll a little further and see how they compare to those cooked in the south before creating a few for your very own Indian feast-off!
From the North: Mughlai Chicken Masala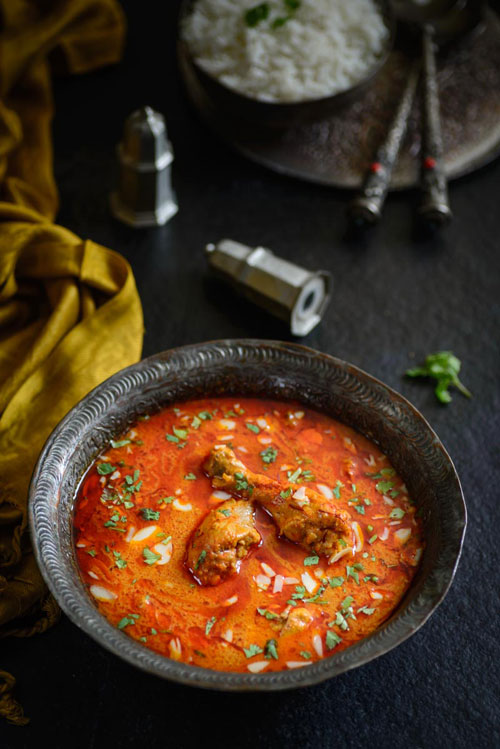 Try this Mughlai Chicken Masala recipe tonight! The capital of Mughal Empire is known for its colourful cultural and culinary history and there are still plenty of places that serve the authentic Mughlai food, maintaining the name and fame this cuisine is known for.
From the North: Punjabi Dum Aloo (vegetarian)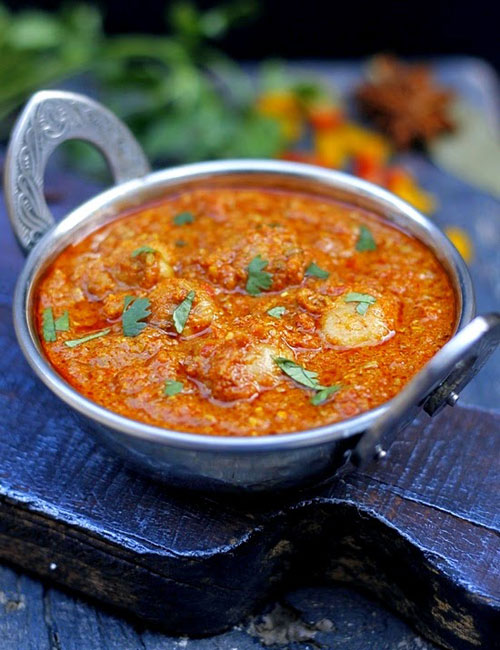 The delicious Punjabi Dum Aloo is one of the most coveted potato curry recipes of Indian cooking. Follow this recipe and learn how to make mouth watering Punjabi style Dum Aloo with a thick and aromatically flavoured gravy at home for a beautiful dish in just a few easy steps.
From the North: Tandoori Chicken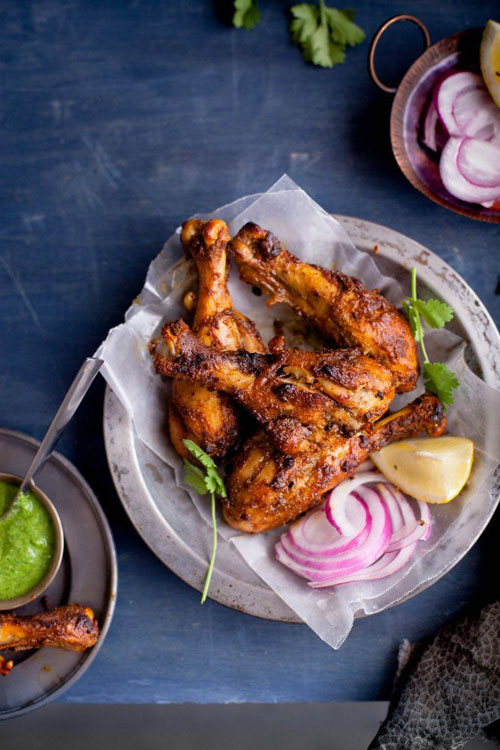 This tandoori chicken recipe offers all the sumptuous flavours of traditional tandoori cookingwithout needing an authentic tandoor oven. Although it can be cooked in a regular oven, this method offers a summer barbecue style, perfect for warm days and entertaining guests in a casual environment. In Indian cooking, the skin of chicken is usually removed, which is better for your health and allows the chicken to marinate all the way through.
From the South: Chettinad Lamb Curry
Chettinad cuisine is most popular in southern parts of India; in fact it has slowly gained popularity for spices and unique flavours. This is one of the most common non-vegetable based dishes you can find in south-Indian restaurants.
From the South: Chickpea Curry (vegetarian)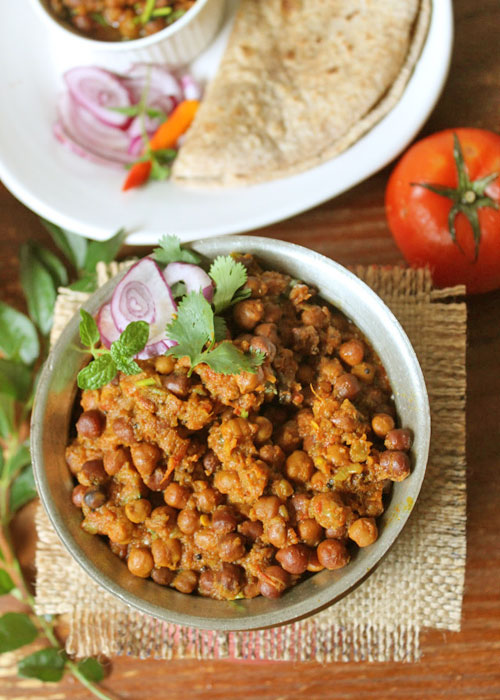 Tinned chickpeas or boiled, this is a quick and easy vegan protein recipe that can be used as a supplementary side dish, or eaten as a main if you wish and can be stored without losing flavour.
From the South: Kerala Prawn Curry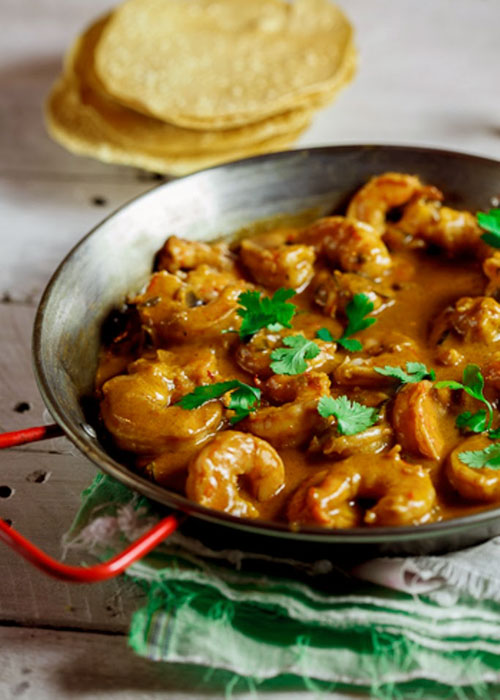 Spanning the South Eastern coastline, Kerala makes use of fish and crustaceans caught in their waters to produce fresh seafood dishes with plenty of coconut as influenced by nearby Asian countries. Stir hot spices with juicy prawns and a warm blend of creamy coconut milk and you have Kerala's tempting prawn curry, sure to entrance your taste buds.
Compiled and written by Julie Johnson.