By Freya Ensbey.
It is one of those tried and tested dishes that has been around for generations, like a pasta chameleon of sorts, gnocchi can be made from a range of ingredients and comes in all shapes and sizes. The most common variety is made with mashed potato and flour, creating small pillow shapes which are then pressed with a fork, creating ridges to hold the countless sauces that can be added to make these morsels so very, very appetising.

Searching high and low we have finally sauced a fool proof recipe from none other than food artist, photographer, Chef and restaurateur, Dario Milano, Owner of both food styling and photography company, Food Pixels and renowned Sydney Italian restaurant, Milano Torino. Dario is passionate about bringing the journey of cooking to life with his photography, using a uniquely artistic approach, allowing the process of turning simple ingredients into a meal with a story journey narrated through visual imagery. Find his Potato Gnocchi recipe here, it is also our cover image for our focus on the Flavours of Italy.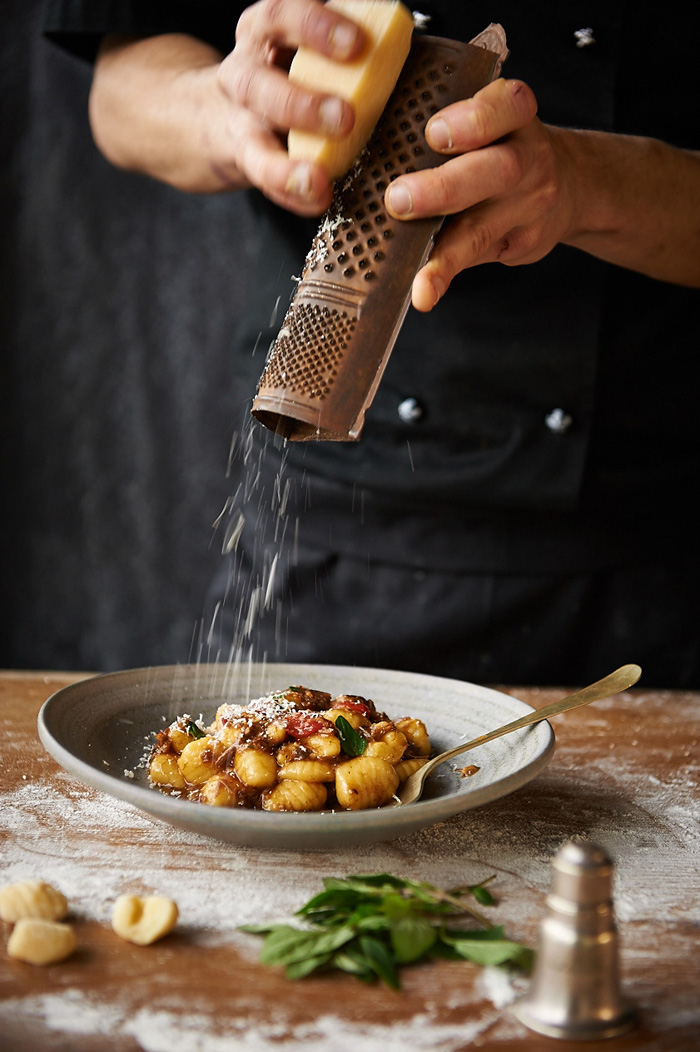 Get Saucy
Gnocchi begins with the freshest and best ingredients you can get your hands on, but it ends in the sauce it is dressed in. With so many flavours to add, the first that usually comes to mind is a classic pesto. This recipe is fool proof, with a simple list of ingredients and easy to follow method, so you can whip up this classic basil pesto in minutes and add to any fresh pasta or gnocchi.
For those who can't get enough of cheese, this creamy sage and cheese sauce is sure to satisfy. Add this tasty sauce to your gnocchi for a full flavour punch. A versatile idea for this recipe is also to add the gnocchi into a baking tray or casserole dish, drizzle with sauce and top with extra grated cheese and pop into a hot oven to crisp up.