Sydney's island adventures
Keen to island hop without bounding too far away? Scattered around Sydney Harbour are a number of islands perfect to explore and adventure upon, full of history and far enough away for a panoramic harbour view. The best way to reach the Harbour islands are by ferry, with island tours available on a regular basis.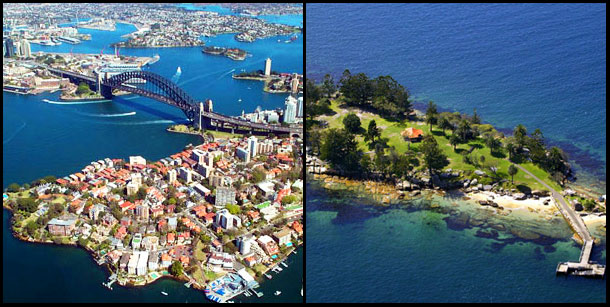 What can I island hop to around Sydney Harbour?
To get your dose of Australian history, head to the World Heritage listed Cockatoo Island where a night tour reveals its colourful past. For a peek at what life was like in Australia, Rodd Island is full of historic summer houses dating back to the 1920's, a perfect activity for meandering about the island. Goat Island holds the remains of convict labour, the Queen's Gunpowder Magazine, as well as a quarry, with heritage tour available throughout the day. Continue soaking up some of Australia's history with a trip to Fort Dennison, originally used as a place of punishment and confinements for convicts. For an ideal lunching location, head to Shark Island where a gazebo, large grassy area and picnic shelters are available.
Read up on Sydney and its many attractions here