Thailand's National Day and the celebration of His Majesty The King's birthday both land on December 5th in a charming display of food, fun and festivities, so let's get celebrating.
Thailand is a country of endless summers and a shared food culture. Tourists are regularly captivated by charming ancient cities, glorious sunkissed beaches and memorable floating market places, as in showing a bygone way of life.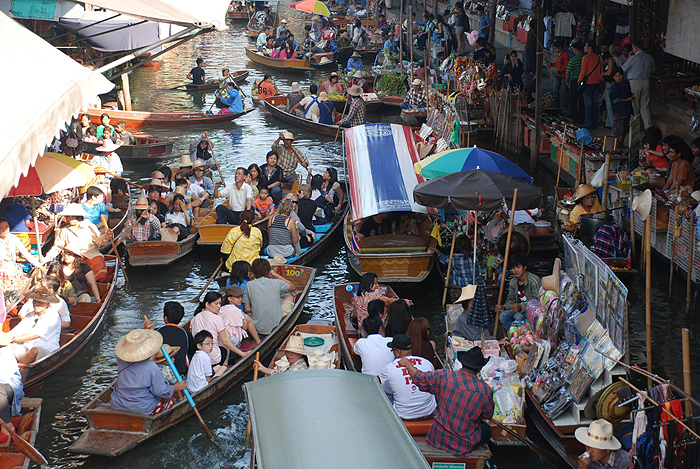 Damnoen Saduak Floating Market, photo: Xiquin Ho.
Be it for elephant trekking or experiential dining, holidaying in Thailand for Christmas would be the perfect destination, but if you can't make it why not enjoy the tastes of Thailand throughout Australia with our restaurant guide? Don't fret you'll be looking at recommended restaurants by AGFG and other readers.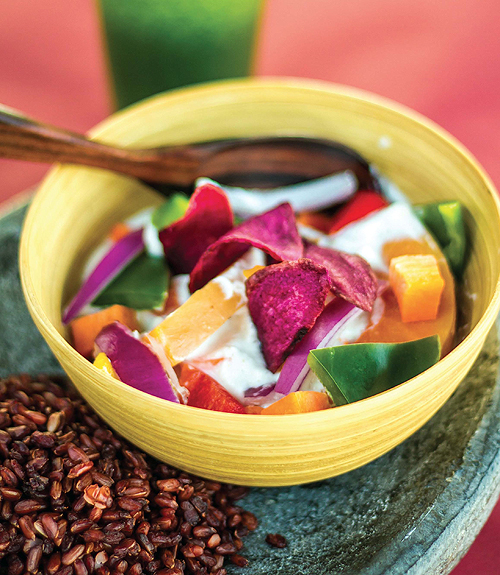 Coconut Curry with Tofu.
For those looking for the simplicity of Thai food in their very own kitchen the AGFG recipe section is full of tasty ideas inspired by Thailand. Take Pad Thai by Chill on Tedder or Coconut Curry with Tofu by Amanda Battley. Light meal starters like Thai Pumpkin Soup with coriander stand out while this Oven Baked Fish recipe is a zestful dish.
Give into your sweet temptations and enjoy a Mango and Coconut Rice Pudding, with fresh tropical fruit on the side.