19 April, 2012
Dishing Out the Delicious 25th Cleo Bachelor of the Year Annoucement
Last night in Sydney, MasterChef heartthrob Hayden Quinn was announced Cleo Bachelor of the Year 2012.
Being $10 000 richer – cash prize courtesy of Revlon – Hayden's contemplating donating a portion to charity. This 25 year old cook is now officially the 25th year Cleo Bachelor.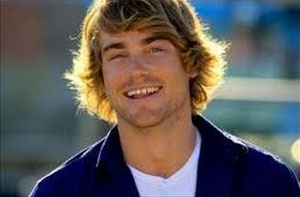 Bon Appetite, Bondi Style!
Currently working on his own website, there's a chance he'll invest a portion of his winnings there as well. Clearly Hayden's Mum, a Home Economist, passed on more than a few tricks of the trade as this athletic lifeguard with a science degree in Marine Biology turned heads, not only with his blonde surfer boy good looks, but with impressive food dishes as presented during his stint on MasterChef 2011.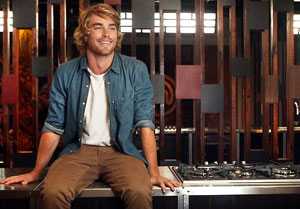 On MasterChef Australia last season, Hayden was admired by world renowned chefs, the judges, other contestants and the captive audience. Though Hayden underwent a shocking elimination in week 12 of MasterChef 2011, the voice of admiration has yet to cease amongst the public. There were 1.9 million votes cast to establish Hayden's title as Cleo Bachelor of the Year 2012.
Hayden May not be an Official MasterChef but He's Got Recipes
Hayden Quinn's website cites his current project is a book in the making entitled "Hayden Cooks…" for summer, for friends, the works. It's currently being encapsulated for distribution via ebooks, though if you'd like to taste test this ocean-lovers recipes, check out the decent sized recipe section in Hayden Quinn's website.
For more delicious dishes by master chefs, check out our AGFG Recipe section.
Hear what Hayden Quinn had to say about food, travel and his bachelor status in our AGFG blog Interview.