As Father's Day approaches on Sunday, September 4 we also welcome Spring - the change of seasons means we dream of cranking up the barbeque on a lazy weekend afternoon.
There's nothing better on an Ozzie grill than seafood – just ask
The Darwin Club
and
Char Restaurant
Head Chef Richard Brown – who runs the kitchens at both dining destinations, nestled in one of the NT's most stunning locations in the grounds of Admiralty House.
Believed to be the only venue in Australia to run two Chef-hatted restaurants from one kitchen, Richard opens diners' culinary horizons to the richness of the ocean through a creative Mediterranean-inspired menu at the club; while Char specialises in steak, grilled meat and Mod Oz dishes.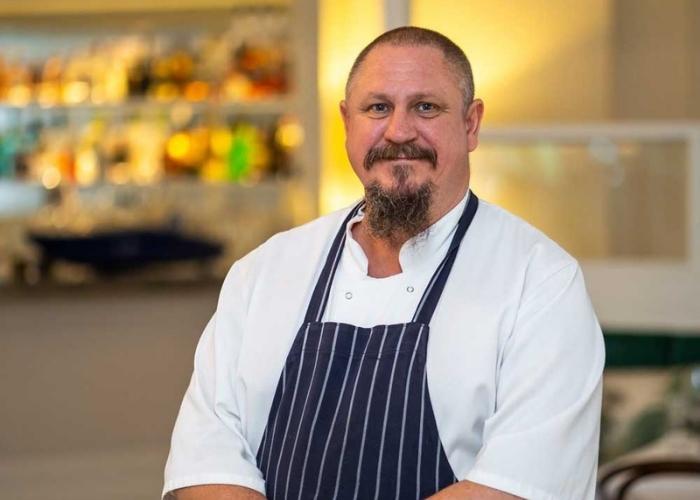 Richard believes COVID has taught everyone the value of freedom…the ability to dine in again has been embraced as an experience, rather than a necessity; while COVID has also forced restaurants and Chefs to adapt to the circumstances.
"At Admiralty House, we experienced as many other venues in Australia did, staff shortages, lockdowns, border restrictions and mask mandates.
"We adapted to this new situation and overcame the difficulties. Along with our Venue Manager we decided to create and co-ordinate two restaurants from one kitchen. This allowed better efficiency of staff and equipment while also offering our customers a choice in dining experiences – Char Restaurant steak house on the ground floor and The Darwin Club showcasing local seafood in our upstairs area."
The result is two ideas which complement each other functionally while keeping their own personalities.
Richard shares his recipe for
barbequed Fremantle octopus
with Romesco sauce as an ideal dish to wow Dad on his special day – in fact this is a great recipe the whole family will enjoy, either as a starter or main with sides.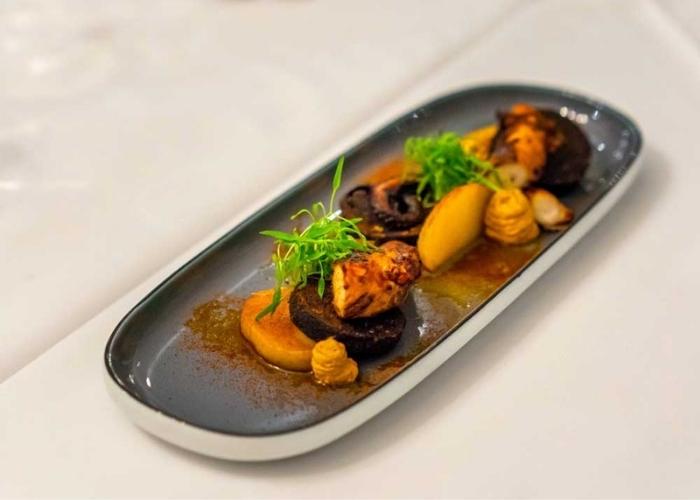 Succulently tender with a smoky wood flavour, the octopus is served with Morcilla sausage and saffron confit potatoes; finish Dad's special meal with Char Restaurant's decadent
deconstructed lemon meringue pie
!