Grant Burge: Considered one of Australia's best wines and vineyards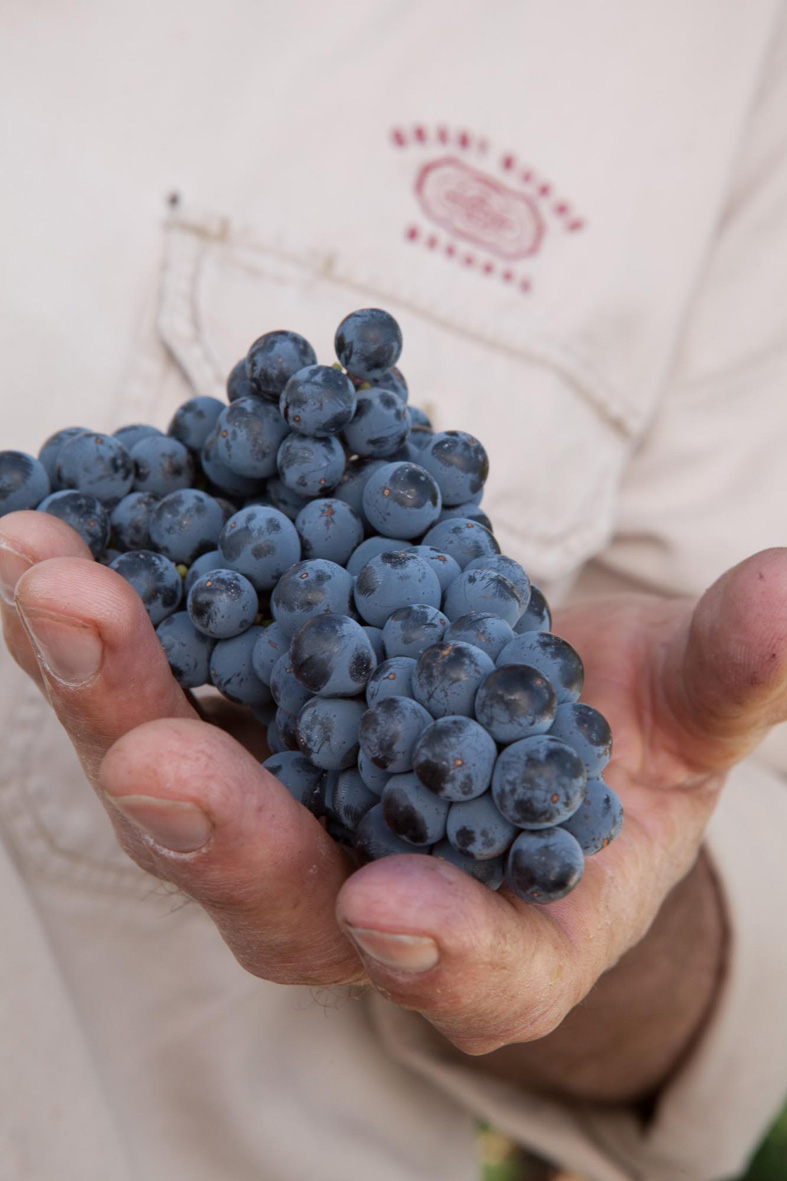 When Grant Burge founded his eponymously named business in 1988 with wife Helen, it was agreed that the business would be based on the traditional values of family, heritage and quality. As a fifth-generation Barossa vigneron, Grant spent his boyhood immersed in the wine industry, watching his father and grandfather build respected wine businesses and learning traditional winemaking techniques. In support of his winemaking expertise, Grant owns a network of vineyards which includes the famous Filsell Vineyard, planted in the 1920's, whose fruit forms the base of Grant's iconic Meshach Shiraz.
AGFG: When did your love for vineyards and wines truly develop?
Grant: That's a hard one, I grew up in a small family business, as early as I could remember, the winery was our play penn, most of the work was manual, so there were no automated machines. I spent all my time during the week running around the winery. I always dreamed to be a steam engine driver, but I always knew I wanted to be in the wine industry. If you think about it, old wineries have a lot of action and everything is happening all over the vineyards. Even though I went to school I used to race home and help them unload the grapes into the crusher.
AGFG: What is the central theme of your wines, how do you like to have your winery run?
Grant: I'm pretty particular about the region and quality of the product. Everything has to be done extremely well. You want every aspect of your business to be good, how you look after the equipment, how you look after the staff. We are selling an image and how people perceive you is incredibly important if they see
AGFG: What's the story behind your logo?
Grant: It used to be Grant Burge around the emblem, and then we changed it to Grant Burge and Barossa, because we want to be regional as we are proud of the Barossa. Only change from 1988 is that when my grandfather started, Wilsford Wine, which is the name of the village in England, it used to be based around fortified wine. So I never actually joined the family business because after European migration, the fashion became table wine, so everything turned around. I am not a part of the "family business" as such. We love the design of the logo, it's a bit unique, and in 25 years of business it's important to make subtle changes over time, because your whole reputation is built around the company logo.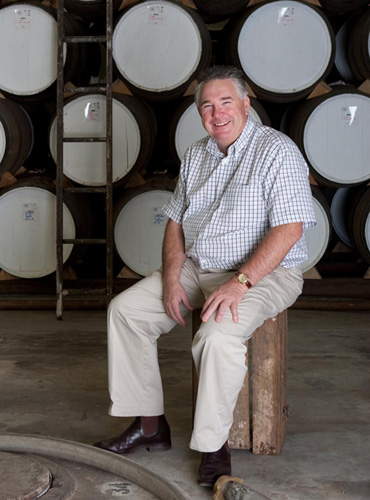 AGFG: What are the greatest challenges facing wine in the Barossa?
Grant: The Barossa is known for good soil and a Mediterranean climate. We grow high quality grapes and there is not a lot of disease pressure. The challenges are in the wine industry, commercial pressures and the high dollar, it has been rather tough around Australia as there is an over supply of grapes, yes we can still sell but its hard to make a profit.
AGFG What has been your career highlight so far?
Grant: There have been a lot of highlights, The Jimmy Watson, which for me is a bit like being The Beatles, it is such huge accolade and it makes me very proud. It put us on the map. Our 20 year old Tawny port was named best in the world at the Decanter World Wine Awards. This is another great moment because for 40 years no one outside of Portugal has won "best tawny port in the world" we did in 2004, 2007, 2010, 2012. We are the first company who has won it the most times as well so it's a personal milestone.
AGFG: What is your signature wine?
Grant: Meshach Shiraz. We have been given the most accolades for Meshach Shiraz. Personally I love Cabernet, I have developed a whole new vineyard specifically for Cabernet Semillon.
AGFG: What is your favourite vintage (year)?
Grant: Best one -- Burgundy 1920 vintage, we thought it was from the mid 80's, but it was sensational. Best Australian wine probably a 1962 Bin 60A (Penfolds). Regarding years, for reds 1999 was a sensational year in the Barossa, our holy trinity came from there and our Meshach came from there. In 2010 the wines we have got in the market are also sensational, our vintage 2010 Filsell Shiraz was rated best in the world out of 700 wines. I also suggest keeping your eyes out for the whites from 2012 as well as the reds.
AGFG: If today was your last day, what would you pick as your last drink?
Grant begins to joke… just for fun a "Bundy and Coke."
No .. but probably a Bin 60A (if I could get my hands on one!) or an aged complex red. A good 10 year old, like a Meshach or a top Shiraz.
You can experience the wines of Grant Burge in a series of special wine dinners at Sofitel Hotels in Sydney, Melbourne, Gold Coast, and Brisbane. At these events, Sofitel's signature restaurants will match sumptuous cuisine to an outstanding range of Grant Burge wines. Proprietor and Barossa Valley winemaker, Grant Burge, will also present the first public tasting of his new 2004 Helene Grand Cuvée from Tasmania.
To book a seat at a Grant Burge wine dinner simply call one of the Sofitel restaurants below:
Sofitel Sydney Wentworth - Garden Court restaurant - Friday 12 July 2013 - for bookings call (02) 9228 9188
Sofitel Melbourne On Collins - No35 restaurant - Wednesday 7 August 2013 - for bookings call (03) 9653 7744
Sofitel Gold Coast Broadbeach - Room81 restaurant - Tuesday 20 August 2013 - for bookings call (07) 5570 0396
Sofitel Brisbane Central - Prive 249 restaurant - Friday 23 August 2013 - for bookings call (07) 3835 3535