Food, friends, sunshine…it's picnic time. Freedom has never tasted, smelt or felt so good as we unleash the COVID shackles around the country, grab a rug and head to the park for a glass of vino and plates to share.
There's nothing more romantic than sitting in the fresh air with your special someone, unpacking a basket of goodies and popping the cork of your favourite bubbles, for an afternoon of leisure and lazing.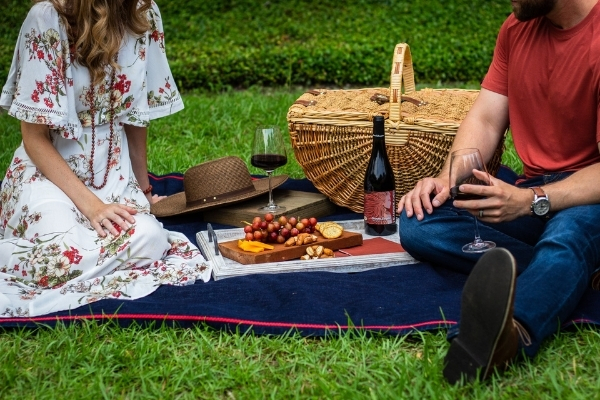 It wouldn't be a picnic without the ants…but even the odd pesky insect isn't going to stop us as we keep calm and picnic on.
Here are five sure-fire recipes to make your next picnic more than just a meal:
According to Meghan Markle, day dates are the best – "if you go for a stroll, have a picnic or lunch with a glass of wine. It doesn't get much better than that."
What better way to kick start your day date than pate, crackers and crusty bread? Pate recipes can be extraordinarily elaborate, requiring slow cooking in a water bath, or baking in a special ceramic dish. However, this
chicken pate
recipe is very basic and simple and you can tweak it to your heart's content.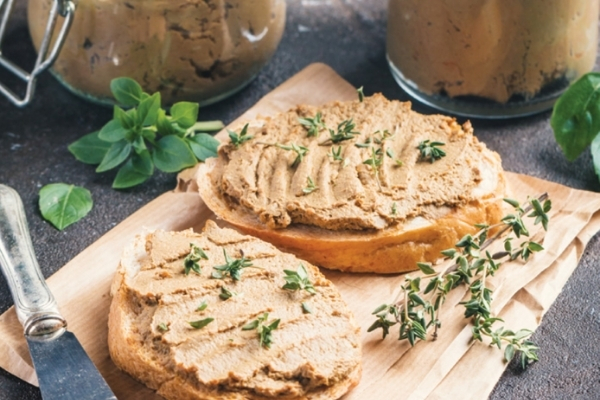 Tweak this chicken pate recipe to your heart's content!
An ideal accompaniment for your pate is
sourdough bread and whipped butter
from McLaren Flat restaurant
The Currant Shed
, which nestles in the lush vineyards of the Fleurieu Peninsula. Surrounded on all sides by rows of flourishing vines and the restaurant's own fruit trees, it is also a great spot to unwind and enjoy your picnic at leisure.
This bread is just as delicious served warm with only whipped butter and a sprinkling of smoked grenache salt.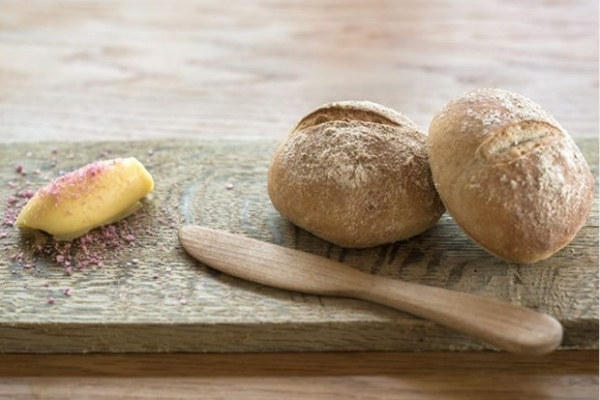 The Currant Shed's sourdough and whipped butter.
No picnic would be complete without some wings - these
crispy buffalo wings
from
Hitching Post Bar + Grill
Chef Cody Milhench are twice-cooked to give them that special crunch and juicy flavour. Don't forget to pack a dressing such as Ranch as a dipping sauce and make extra…they are finger-lickin' good.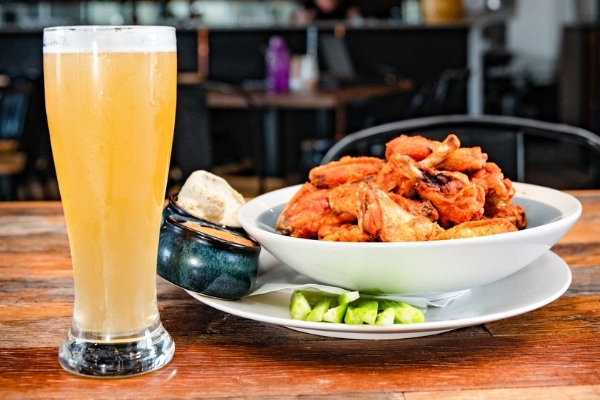 Twice-cooked buffalo wings from Hitching Post Bar + Grill.
Australia's cooking Queen Maggie Beer loves a good picnic and her
sweet potato frittata with fresh tomato salad
is great warm straight from the oven, or pop it in the fridge until you are ready to hit the outdoors. The simple heirloom tomato and verjuice salad is the ideal foil for the saltiness of the Persian feta in the frittata.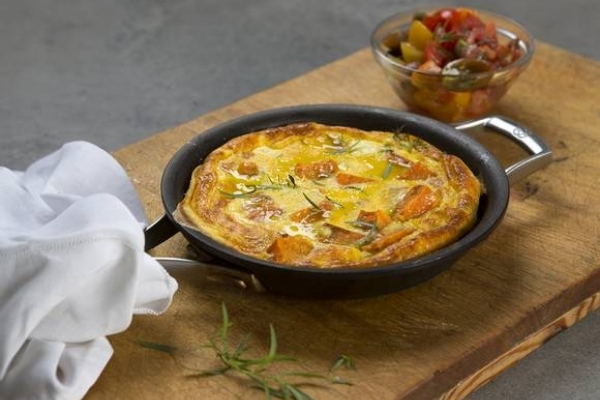 Maggie's sweet potato frittata.
Okay, I know we need something decadent to complete this day date and keep the ants happy.
Try
La la la's
incredibly citrusy
lemon curd tart
, best served with a dollop of thickened cream or mascarpone. Whether grabbing a freshly-made roll during the workday, or stopping by in the evening for dinner, this Adelaide restaurant is the place to go for Italian fare with flair.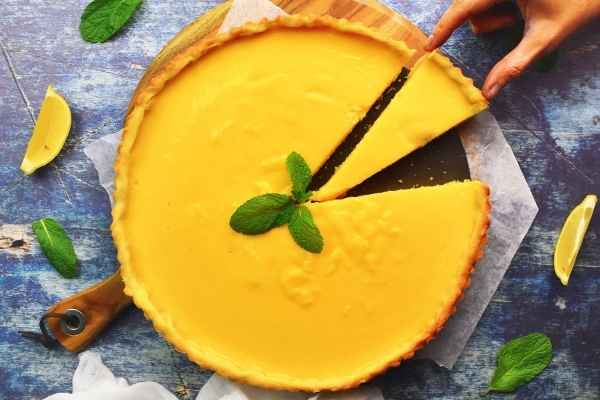 Incredibly citrusy lemon tart from
La la la.
Remember, a picnic is really just a state of mind and can be made anywhere – you may need to bring your own weather! For more picnic recipes, click
here
.