From his first job in the kitchen of a gentlemen's club owned by his sister, Jared Merlino has come a long way in a short time to now operate four of Sydney's most popular venues.
While many of those early stories are probably not for public consumption, Jared talks to Roots Podcast about the high life of meeting celebrities and the learning curve of looking after businesses such as the
Wynyard Hotel
and
Ivy Pool Club
.

Roots Podcast is an interview channel which dives into the personal stories of those in the hospitality industry - whether it be in the restaurant, or out in the field.
Elijah-Jazz, Chef de Partie at
Yellow
in Potts Point, also talks to those in the media as they look back on where it all started for them. It is a retrospective look on the passion, ambition and drive involved in a competitive industry.
Jared finished a Business Management degree at UTS and went onto work for the Merivale company, managing the Wynyard Hotel, before becoming manager of the new and exclusive rooftop bar the Ivy Pool Club.
Looking after such a fresh and happening venue that had the attention of international stars like Leonardo DiCaprio and Busta Rhymes, was a big deal but for Jared, it was the learning curve of business that led him to opening up his own venue
The Lobo
in 2013.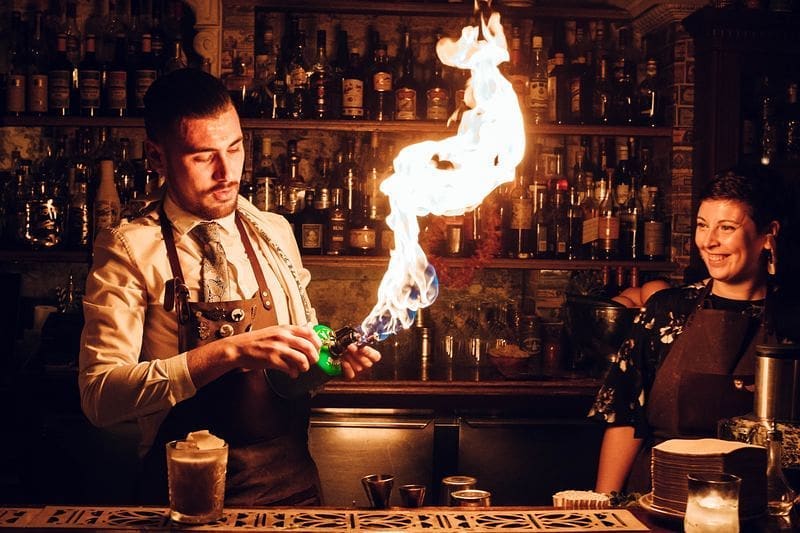 Three years later, both
Kittyhawk
and
Big Poppa's
opened within a week of each other – not something Jared ever planned to do, however the deal for both was too good to pass up. His latest project
Bartolo
is a sidestep from his other venues, being the first to showcase Italian food and drinks.
Due to COVID-19, only The Lobo and Big Poppa's are open at present; Bartolo is set to re-open on November 27 and although catering for private functions, Kittyhawk will open its doors to the public at a date yet to be confirmed.
Make sure to tune into Roots Podcast to listen to Jared's story (*disclaimer – language warning on some Roots Podcasts*)!