By Leigh O'Connor.
"The land of dreams and romance, of fabulous wealth and fabulous poverty, of splendour and rags, of palaces and hovels, of famine and pestilence, of genii and giants and Aladdin lamps, of tigers and elephants, the cobra and the jungle, the country of a thousand nations and a hundred tongues, of a thousand religions and two million gods, cradle of the human race, birthplace of human speech, Mother of history." – Mark Twain, 1899.
Often described as a land of contrasts, India is also one of the world's most romantic destinations with an intriguing mix of ancient forts, beautiful palaces, sparkling lakes and gorgeous beaches – all designed to be shared.
It is a country that draws you back time and again to experience diverse culture, religion and food that never becomes old hat, there is always something new to discover. It is chaotic, intoxicating, exasperating, overwhelming and crazy – but most of all it is home to billions of Indians and the most populous democracy in the world.
As well as its beauty and wonder, India often has a reputation for scams and other hassles, so keep your wits about you and remember deals that sound too good to be true, usually are.
Let's take a look at our top spots to experience all things Indian, with romance in mind: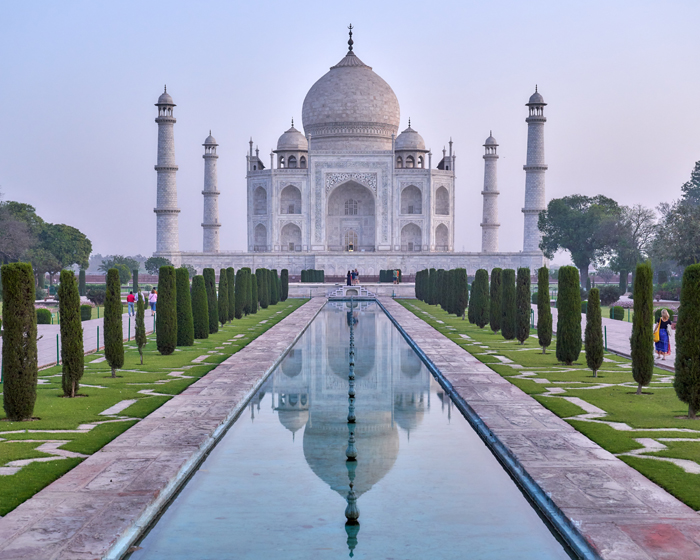 The Taj Mahal, Agra:
Widely considered the most beautiful building in the world, the Taj Mahal is located in the historical city of Agra. Built by the Mughal Emperor Shah Jahan as a memorial for his third wife, it was constructed entirely out of white marble in the 17thCentury, as a monumental ode to love.
Recognised as a World Heritage Site and one of the seven wonders of the world, every year visitors numbering more than the entire population of Agra pass through the magnificent gates to catch a glimpse of this breath-taking monument. Meaning Crown of Palaces in the Persian language, it was described by Shah Jahan as making 'the sun and the moon shed tears from their eyes.'
Covering 42 acres, walk along the pathway beside the reflecting pool and fountains, up to the mausoleum crafted in soft marble and jewelled with semi-precious stones and let the mystique of this romantic memorial to love, wrap you in all its charm.
Udaipur, Rajasthan:
Udaipur'stag of the most romantic spot in India was first coined in 1829 by East India Company's Colonel James Tod. Nestled on the shores of Lake Pichola with the purple ridges of the Aravalli Range in the background, the city is full of lakes and palaces and is often referred to as the 'Venice of the East.'
Lake Palace, located in the middle of the lake, is one of the most beautiful sights of Udaipur and home to Jaisamand Lake – claimed to be the second largest man-made sweet water lake in Asia – while the stunning City Palace and Sajjangarh (Monsoon Palace) add to the architectural beauty and grandeur of Udaipur.
There are also temples, Havelis (traditional, ornately decorated residences) and countless narrow, crooked and timeless streets. Take a serene boat ride on the lake, wander through the bustle and colour of the bazaars, quaint old-world feel of heritage hotels; or explore the countryside on wheels, feet or horseback.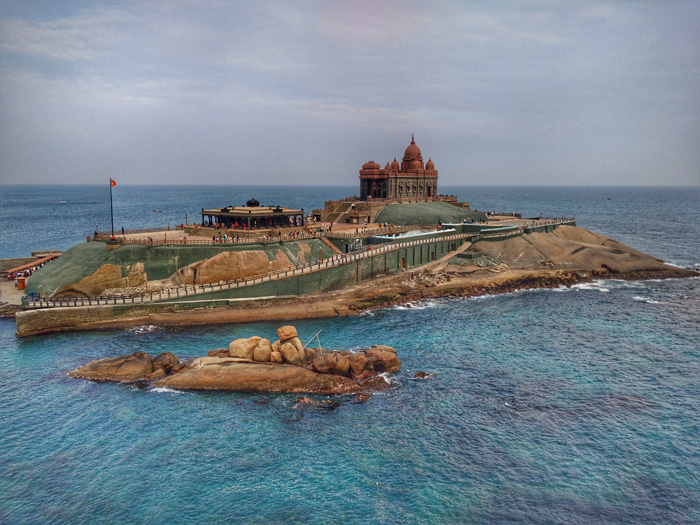 The boating dock for Vivekananda Rock, Kanyakumari, India.
Kanyakumari, Tamil Nadu:
This is it…the end of India. There's a surrealness to Kanyakumari, at certain times of the year you'll see the sun set and moon rise over three seas – the Bay of Bengal, Arabian Sea and Indian Ocean – simultaneously. Located at the southern-most tip of the Indian peninsula, this coastal town in the state of Tamil Nadu was earlier known as Cape Comorin and is surrounded by mountains and bordered by seashores, lined with paddy fields and coconut trees.
Kanyakumari temple is one of the major Hindu temples across India, built in dedication to Goddess Kumari Amman and is visited by pilgrims looking to pay respects to virgin Goddess Kanya Devi. One of the most iconic monuments in the town is the Vivekananda Rock Memorial – a gigantic structure, surrounded on all sides by the Laccadive Sea and can only be reached by boat.
Apart from historic monuments and buildings, Kanyakumari is also famed for its beaches, waterfalls and authentic South Indian cuisine, with seafood and coconuts playing an integral part in almost all dishes. From light snacks to gourmet meals, there's something for all tastes when eating out.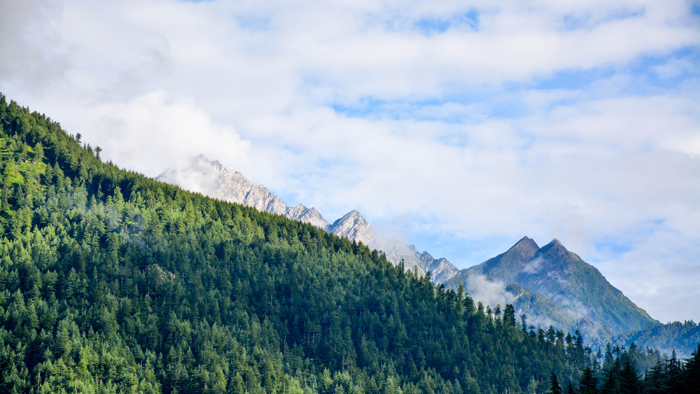 Granite mountains among hills at Manali, India.
Kumarakom, Kerala:
An enchanting backwater destination, Kumarakom is a cluster of beautiful little islands on Vembanad Lake, Kerala's largest lake in South India. Scenic views of emerald green water, flanked by luxurious vegetation and paddy fields, Kumarakom is a sought-after stop on the romantic tourist trail due to its pristine beauty and tranquillity.
Whether it's a cruise on a houseboat or watching unusual birds flying overhead, this is a tropical paradise that also boasts refreshing Ayurvedic spas and spiritual escapes to some famous pilgrimage centres. There are also activities for the more adventurous, with fishing, yachting and boating, while foodies are also not forgotten.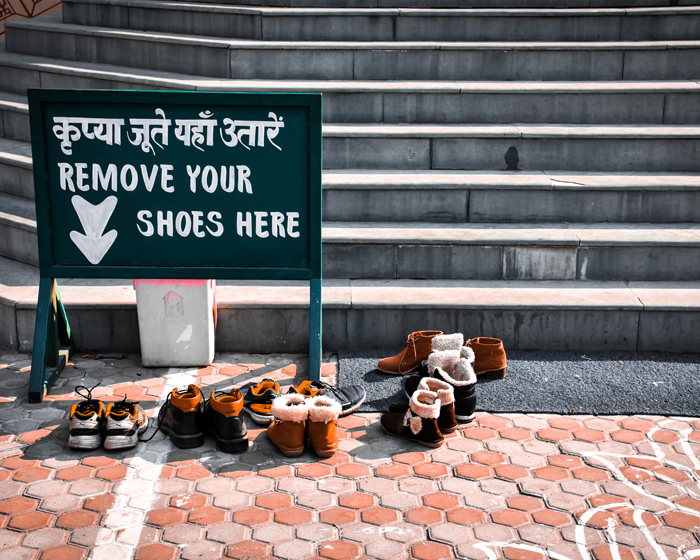 Kullu Manali, India.
Manali, Himachal Pradesh:
A gift of the Himalayas to the world, Manali is a beautiful township nestled in the picturesque Beas River valley. With jaw-dropping views, lush green forests, sprawling meadows carpeted in flowers and gushing blue streams, there is a fairytale-like mist lingering in the air; while in the Winter, snow-capped mountains attract Indian families and tourists alike to experience the first snowfall of the season.
From museums to temples, quaint little hippy villages and upscale streets, to river adventures and trekking trails, Manali has every reason to appeal to visitors all year round. Solang Valley offers the chance for skiing in the Winter and paragliding in the Summer, along with activities such as zorbing and horse riding.
Rohtang Pass is popular for nature lovers, photographers and adventure seekers after mountain biking, white water rafting and rowing, surrounded by awe-inspiring glaciers and peaks. There's also a slice of history in the form of Naggar Castle, in the forests around the town of Naggar, a unique blend of traditional Himalayan and European architecture.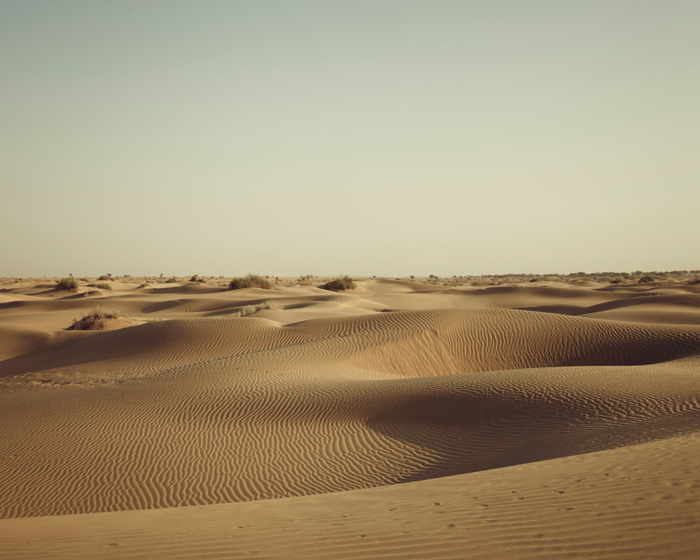 The Jaisalmer Desert, Rajasthan:
The Golden City of Jaisalmer in Rajasthan is simply unmatched. It was once part of the famous Silk Route and its fort stands proudly as a narrator of stories of valour and chivalry of the Rajput rulers. Jaisalmer still retains its medieval charm, evident in colourful narrow streets, forts and palaces, opulent Havelis and bazaars.
The city comes alive once every year during Winter when the Desert Festival is held and a wealth of culture and tradition is on display from colourful crafts to folk musicians and dance performances, on the golden sand dunes of Sam. Perhaps take a camel safari out to the sand dunes and embrace a sense of limitlessness, like you, are the only people on the globe.
Alternatively, parasailing helps you see the world from a different point of view – sail across the desert and feel the thrill and fun of the beautiful desert from the air, as adrenaline pumps through your veins.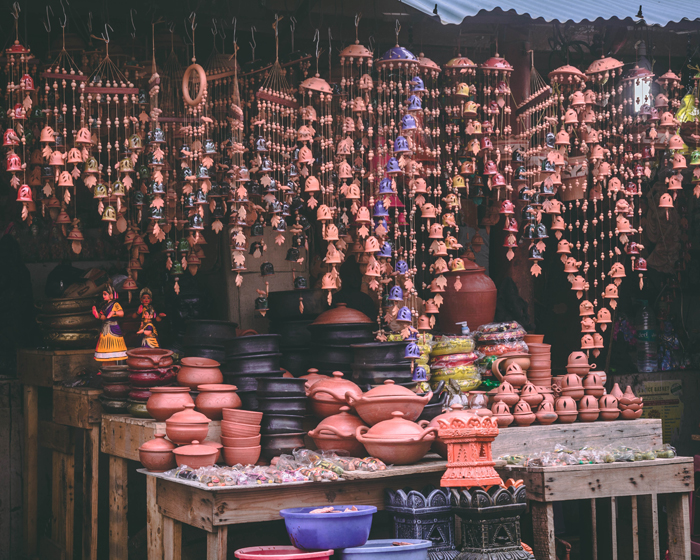 White Town, Puducherry, India.
Puducherry, Tamil Nadu:
Away from the hustle and bustle of the big cities, Puducherry is a quiet little town on the southern coast of India with an unmistakable French connection. Expect tree-lined boulevards, quaint colonial heritage buildings and endless stretches of virgin beaches and backwaters, alongside a surprisingly good choice of restaurants serving a melange of cuisine.
It is the perfect place to come if you want to take the pace of life down a few notches. Located on the Coromandel Coast of the Bay of Bengal, there are no hills or forests, simply a distinct spiritual vibration and special vibe. It is a blend of spiritual aura, colonial heritage, Tamil culture and the cosmopolitan flair of many nationalities, in a small but vibrant town.
Nicknamed 'Pondy', it is also known for shopping, doll making, textiles and silks, leather, pottery, aromatics and fashion found in exquisite décor boutiques and antique furniture galleries. It is an experience that captivates all kinds of visitors – from those who want to take in historic sites to those who want to shop, eat and stay on their own terms.