Everyone loves a fragrant butter chicken, served with basmati rice and pappadums – but India is just as well known for indulgent desserts with earthy flavours such as cardamom and nutmeg.
While Indian savoury dishes are known and loved for their use of spice, so too are desserts delicious enough to tempt anyone with a sweet tooth. Many sweet dishes in the sub-continent are eaten for breakfast or enjoyed as a quick snack while travelling.
We've put together five temptations to try at your next dinner party:
Specialising in North Indian, tandoori and Mughlai fare, Sydney's award-winning Urban Tadka boasts a vast menu from vegetarian entrees to curries and impressive desserts. Located on Mona Vale Road in Terrey Hills, the restaurant's kitchen team dishes up modern takes on classic recipes, alongside new and exciting creations.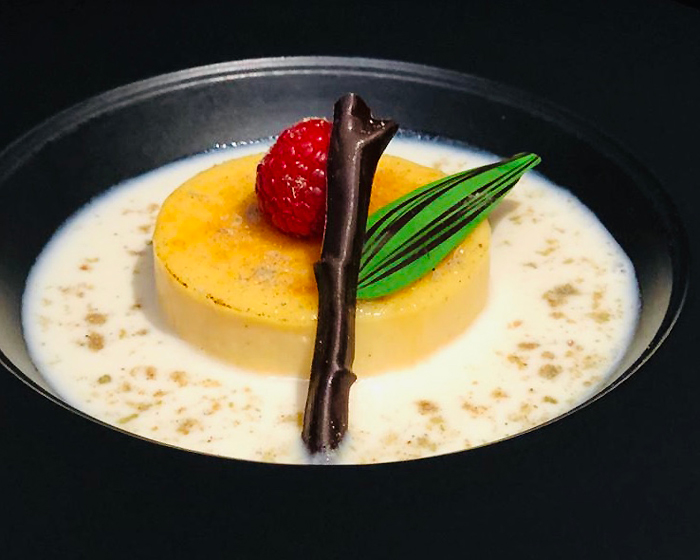 Traditionally, rabri is a sweet dessert made from slow-cooked milk, thickened until it condenses and flavoured with cardamom. This recipe for crème brulee rabri puts an interesting spin on an old favourite, combining the rabri with French-inspired crème brulee, topped with caramelised sugar.
The two components are made separately and then served with the brulee sitting on top of the rabri for simple, but effective plating; while the crunch of shredded almonds and pistachios adds texture to the milky pudding.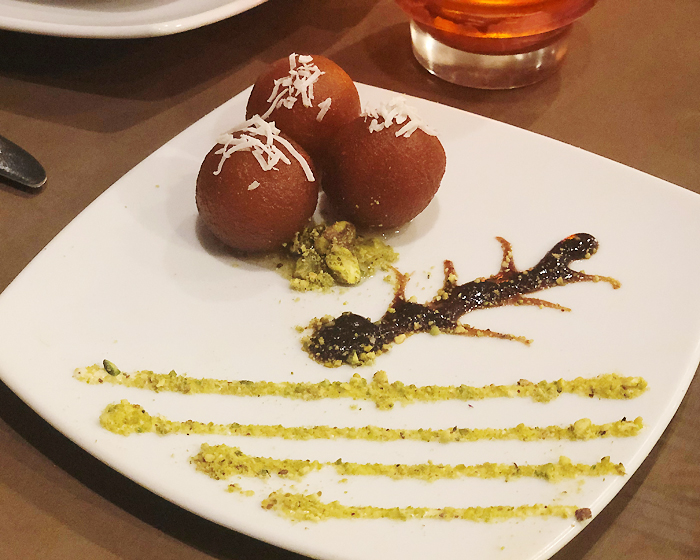 One of the most well-known and traditional Indian desserts, gulab jamun are delicious milk doughnuts soaked in sugar syrup. This recipe comes from Sapphire Indian restaurant on Glebe Road in Merewether, where Chef Saurabh Prabhakar is on the pans creating an innovative menu for local diners, including vegetarian and share platter options.
Most people are unaware that these sweet treats are actually made from milk and milk powder, along with flour – it is important not to over knead the dough mixture as this causes gluten to form, making the jamun dense and they won't absorb the sugar syrup properly. Serve these sticky morsels warm with ice cream or kulfi.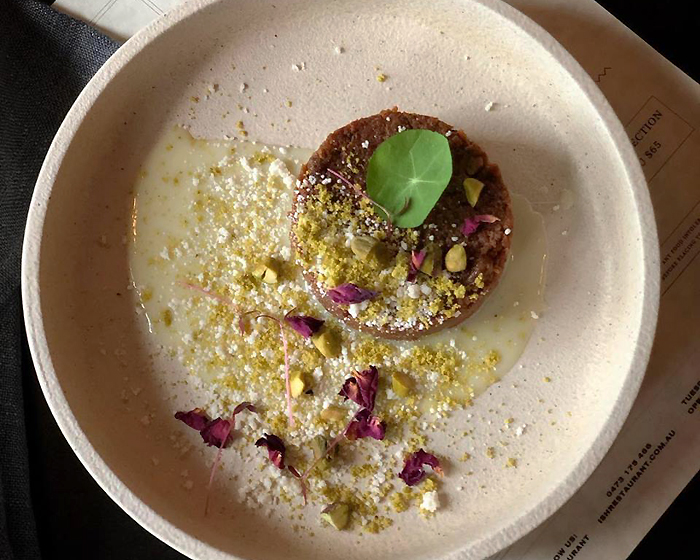 Nestled on Gertrude Street in Fitzroy, ISH Restaurant represents the intersection of old and new, tradition and modern, Eastern and Western as represented in this dessert of purple carrot halwa with toasted nuts and condensed milk. Delicious and easy, Chef Michael Stolley says this North Indian carrot-based dish is best enjoyed during Winter and can be made with any coloured carrot.
The grated carrot is sautéed to release moisture, then mixed with evaporated milk and golden raisins and cooked until the milk evaporates and the halwa becomes sticky. Sugar and cardamom add flavour and sweetness, while a drizzle of condensed milk and garnish of toasted pistachios, almonds and cashews complete the recipe.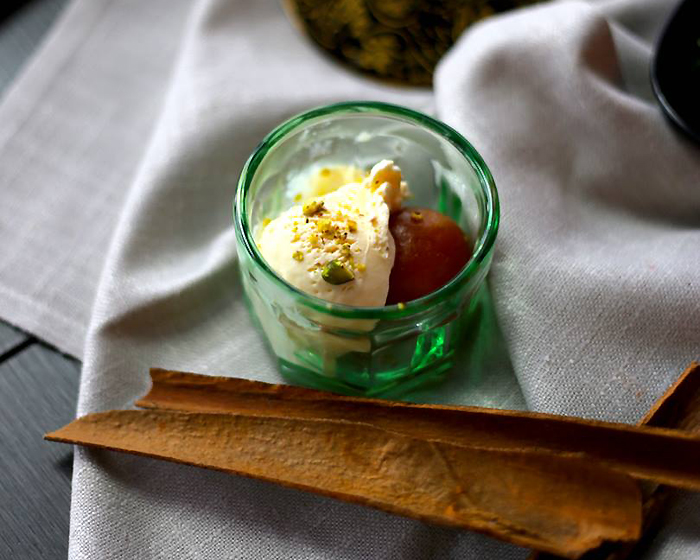 This Indian dessert of rasmalai consists of small cakes of paneer (cottage cheese) immersed in sweet and creamy milk, flavoured with saffron and comes from Sydney restaurant Spiced by Billus, where guests are treated to an extravagant dining experience in an interior with an uber-contemporary fit out of polished concrete, high ceilings and a moody colour palette.
Chef Jagminder Singh's recipe uses either lemon juice or vinegar to curdle the milk to cottage cheese consistency, to which cornflour is added to form a smooth dough. The balls are cooked in a sugar syrup and to ascertain if they are done, drop them in fresh water – the ones that sink are ready. This Indian treat is best served with ice cream, crushed cardamom and pistachios.
Saffron is the most expensive spice in the world and a big part of Indian cuisine and that's where Darling Harbour restaurant Zaaffran takes its name from. Mesmerising skyline and water views of Sydney Harbour entice guests and an ever-evolving menu of treasured recipes, gleaned from the Royal households of India, is sure to impress.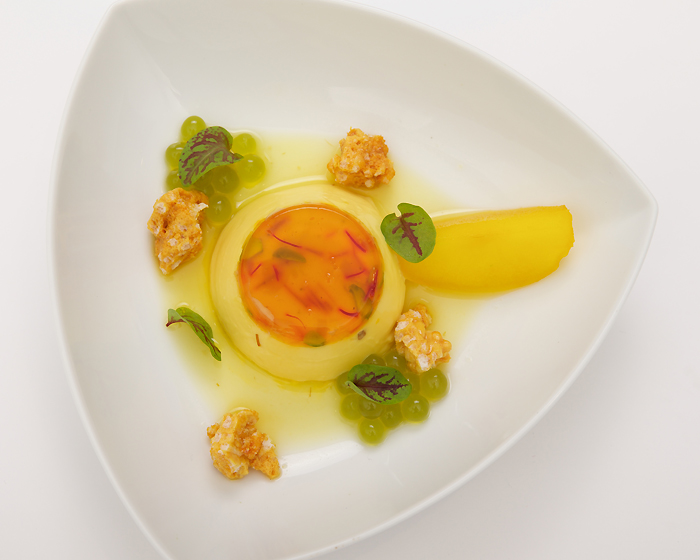 Chef Vikrant Kapoor's dessert of saffron, almond and pistachio panna cotta with puffed rice honeycomb is as pretty on the plate as it is on the palate, combining smooth panna cotta and jelly with almonds and pistachios. The puffed rice honeycomb adds a textural element and extra crunch, while a scattering of red sorrel leaves are the final touch.