Photos by Karon Photography.
Since opening in 2002, Montalto Vineyard Restaurant, perched regally overlooking the Montalto Vineyard & Olive Grove has quickly become a destination restaurant in its own right, attracting visitors from interstate to experience this Red Hill South gem.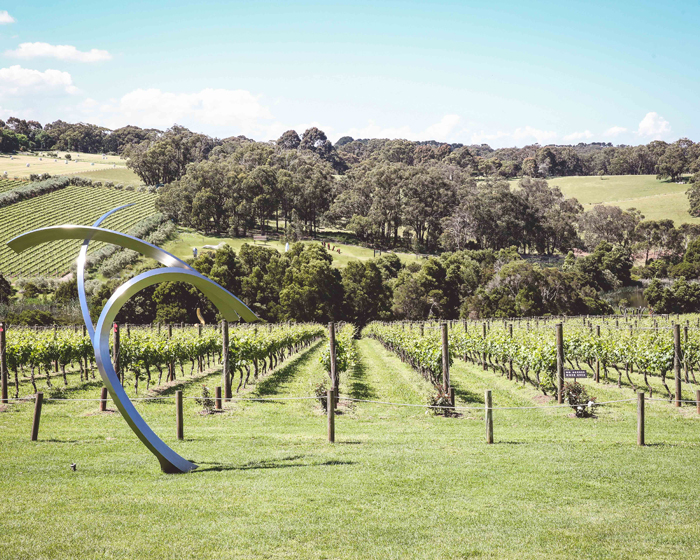 Entire days can melt away here as guests lose themselves in a landscaped culinary world of lush vineyard rows, cottage herb gardens and 4 acres of flourishing kitchen gardens, set against manicured rolling grass hills adorning dramatic statues, creating an adults' playground designed to delight all of the senses.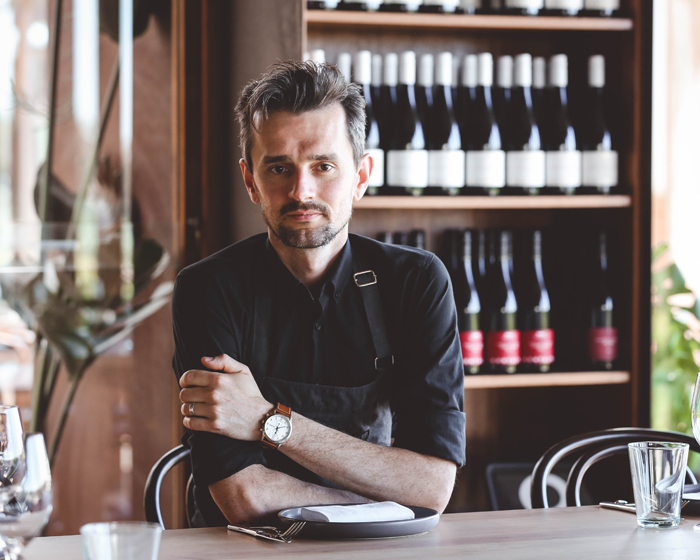 Montalto restaurant, is one to be marvelled. It's impressive all timber, contemporary design demands attention from the top of the hill overlooking the entire property. Renowned Chef, Gerard Phelan heads the award-winning restaurant, bringing with him a lifetime of expertise and skills having worked at some of the biggest names in the industry such as Rockpool, Atlantic, Moor Please and The Lakehouse at Daylesford.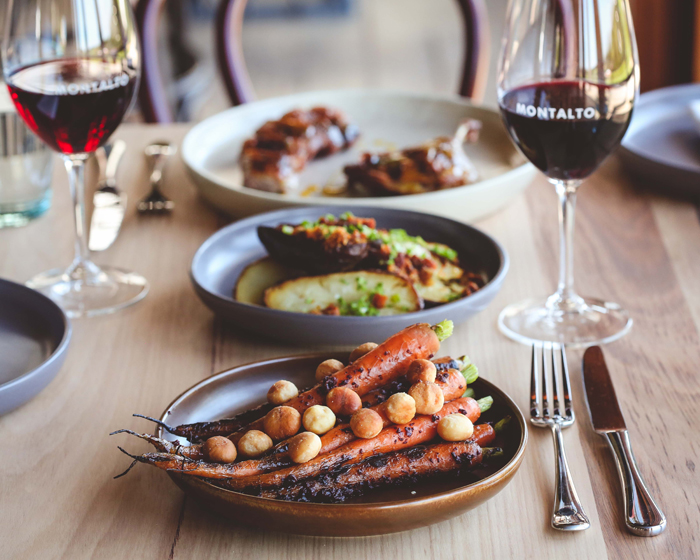 Phelan brings with him a love and respect of gardening from his childhood, which was ingrained in him by his Father who cared for their family acre plot veggie garden, experimenting with organic heirloom varieties.
"When I was a little boy, I loved pulling carrots from the ground and washing them under the tap. It was awesome," says Phelan.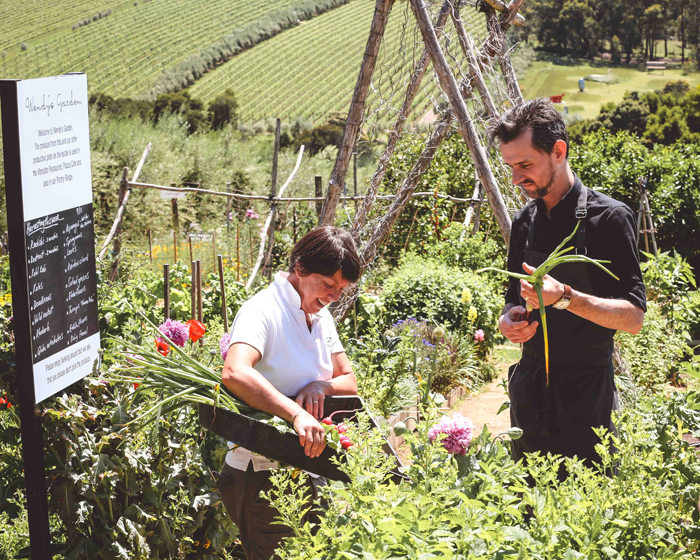 He has brought with him this passion into his professional career on a larger scale, by planting over 4 acres of produce to provide seasonal ingredients year round to experiment and play with in the kitchen of Montalto, foreseeing a predominately vegetable-driven menu for their future vision.
We sat down with Phelan in the lead up to Winter to discuss his fondest food memories, his famous five course menu and what's in season this Winter.
Do you remember your first food and cooking memories? How old were you and what inspired you to turn this into a career?
My first memories of cooking are quite simply of helping my Mum cook at home. I must've been around ten, perhaps slightly older. I resisted cooking for a living for some time because I thought it'd kill my passion for cooking. When I realised nothing else could make me happy as a profession, I bit the bullet and started cooking for a living.
You say that it was an experience at Eleven Madison Park, with a 15-course degustation that got you on the bandwagon of considering everything. What do you mean by this and how do you apply it now in your cooking?
The meal at Eleven Madison Park was such a beautifully curated experience with every detail considered. It just got me thinking critically of what I cook and made me realise that everything you do needs to have a reason. Once you find that reason you can do anything. Consideration leads to purpose and that makes for better food.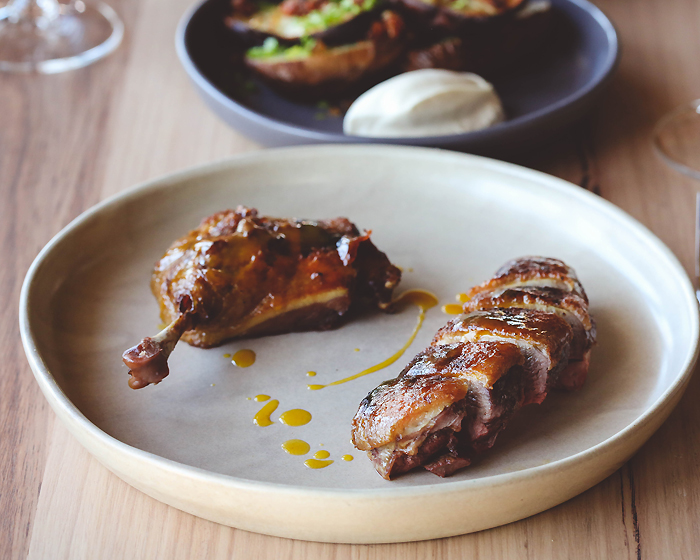 Your respect for vegetables is more than dirt deep, why do you love cooking with vegetables so much and in what ways can they be used more readily in cooking?
I think it's important that we learn to love vegetables for many reasons. Obviously they are healthy but the environmental impact from consuming meat is huge. Livestock production accounts for around 25% of carbon emissions. Prime cuts of beef being the leading contributor of that 25%. There are exciting forward thinking farming methods being developed but they aren't on a huge commercial basis yet. For this reason, we don't use prime cuts of beef. We go for the forgotten cuts or whole animals. What we can do here onsite is grow our own vegetables. Pushing a vegetable heavy menu has made us more creative and lets us find new ways to treat them and that's exciting.
You have a large 4-acre vegetable garden to service the Montalto restaurant, how much of the menu revolves around what is grown seasonally? What will this year's Winter crop look like?
The restaurant menu relies heavily on this garden. We're even looking to expand it this year to better supply the kitchen. The menu is based on what we have coming up in the garden and I have to work closely with our gardener to keep on top of it. The Winter garden has a lot of leafy greens, brassicas and root vegetables as well as all the pumpkins coming out of storage for use once they've aged enough.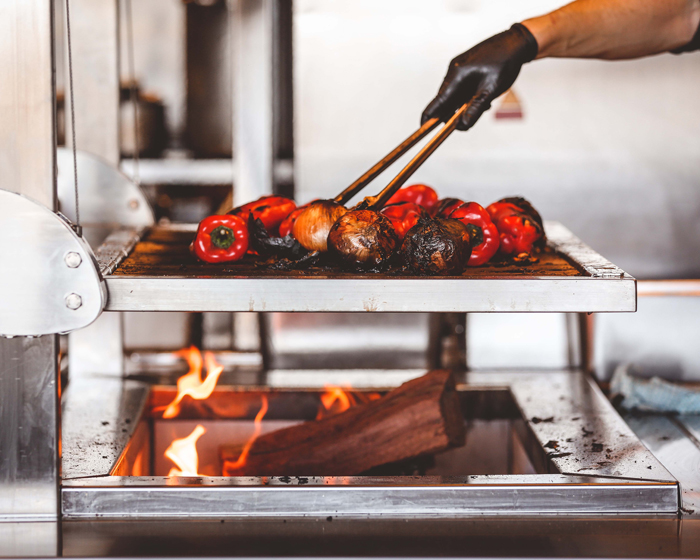 Recently, you have added the Asado grill to your kitchen, has this liberated you with what you feel you can do with the flavours of the ingredients you are cooking with?
The Asado grill set us some serious limits initially but that was the point. From there it's inspired us to think differently about everything that we cook. It's easy to just barbeque everything, but we've become very creative in the way we use the fire, smoke and ash as cooking methods.
Do you have any tips for the home cook on selecting the perfect Winter vegetables to cook with?
Try some unusual leafy greens like Cima di Rapa or Spigarello. They're both unfamiliar to the home cook and they're bursting with flavour. When you find unusual vegetables they're usually grown by specialty farmers so the quality and care taken in growing them is high.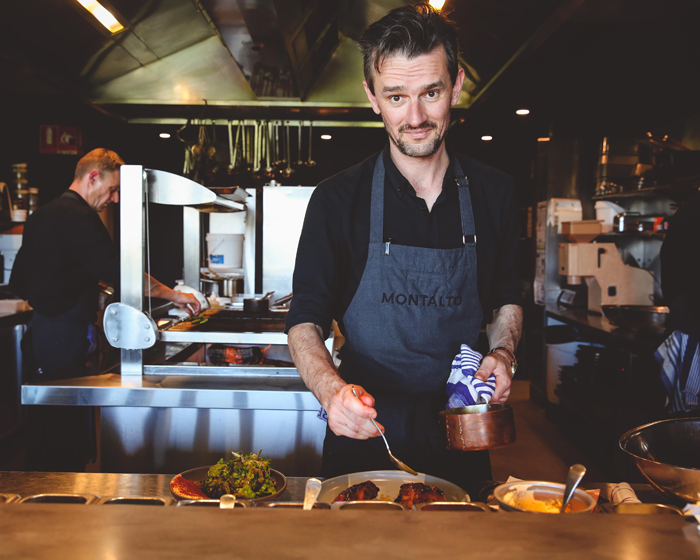 At Montalto, the tasting menu is renowned. Why do you believe 5 courses works best?
What I like about our five course menu is that it's a varied dining experience in one sitting. There's some snacking, some individually plated courses and some sharing. We offer an 8-course menu on our Chef's table for groups, but the 5 course is what we hang our hat on and offer to everyone. It's just a good-sized meal.
Looks like it's time to take a long weekend Winter escape with your loved ones this season to the Mornington Peninsula and experience Phelan's forward thinking and ever-changing 5 course menu at Montalto for yourself.