Noodle for a national gemstone
Home to the world's greatest wealth of opal production, fossicking in South Australia is a great family activity, where you can spend a day picking, shoveling and sweeping the grounds for a gem and exploring the quirky outback towns Australia is famous for.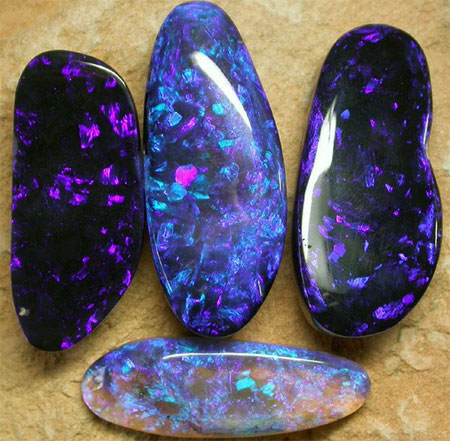 Where can I go fossicking in South Australia?
The largest opal producer in the world, Coober Pedy is a fossicker's dream, together with Andamooka and Mintabie producing over 85% of the world's opal. If you don't manage to fossick yourself a Coober Pedy opal, then simply head to one of the numerous opal shops in town and take your pick. To fossick in Coober Pedy, you need a Miner's right, pick and shovel and lots of sun protection.
A unique opal mining town, Andamooka is 100 kilometers away from Coober Pedy and is also famous for its quality opals. Opal mining in Andamooka is mined in close proximity to the town, extending through 24 fields. A quirky outback town at its best, Andamooka is worth a day trip to experience it's heritage listed cottages and the shimmering salt lake of Lake Torrens.
The little opal mining town of Mintabie is home to a meager 200 people, with visitors arriving every now and again with hopes of hitting it rich. With harder grounds, Mintabie is considered a more difficult destination for opal fossicking than that of its counterparts. An area to mine for crystal and semi-black opal, Mintabie is a fossicking area for those who consider themselves quite lucky.
Find out more about fossicking in Australia, here